Three Eagles Named to Aviation Week's 20 Twenties Class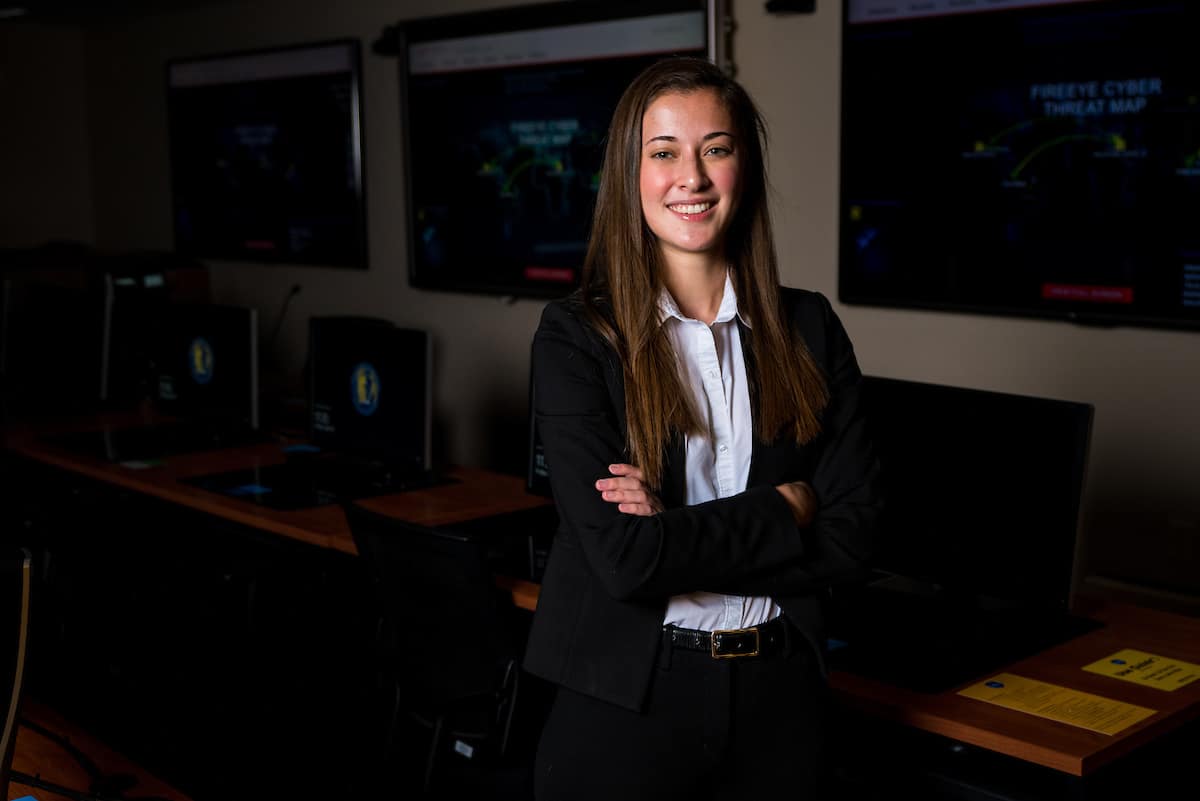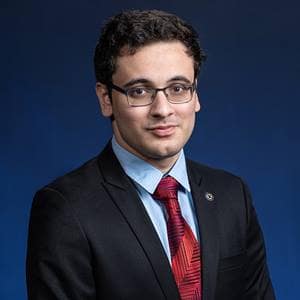 Shlok Misra is a master's student pursuing both an Aeronautics and Data Science degree at Embry-Riddle's Daytona Beach Campus. (Photo: Shlok Misra)
Of 20 students chosen internationally for Aviation Week Network's 20 Twenties class which, according to the organization, represents the "top aerospace-bound students" in the world, three are Embry-Riddle Aeronautical University Eagles.
Shlok Misra, a master's student pursuing both a degree in Aeronautics and Data Science at Embry-Riddle's Daytona Beach Campus; Logan Hill, an undergraduate senior majoring in Aerospace Engineering with a concentration in Astronautics; and Michaela Adams, a recent graduate from the College of Security and Intelligence, the latter two representing the Prescott Campus, make up this year's Eagle cohort.
"I came to Embry-Riddle because I hoped to not only get the highest quality of flight instruction, but also receive an academically robust and comprehensive education," said Misra, also a bachelor's degree alumnus. "Embry-Riddle allowed me to pursue my passion in aviation while discovering my research and co-scholastic interests."
A native of Dubai, Misra hopes to become an airline pilot after graduation. His many research efforts range from aviation safety and human factors, to using machine learning to predict aircraft collisions and improve airport efficiency.
Drawn to Embry-Riddle because of its high job-placement rate for graduates, Hill earned his spot in Aviation Week's 20 Twenties class due, in part, to his research on additive manufacturing (3D printing), his participation in the NASA RASC-AL competition and his leadership in the Sigma Chi fraternity.
"I enjoy the prospect of doing things no one before me has ever done," said the Woodland, Washington, native, adding that, after graduation, he hopes to work on manned space flight missions.
Adams said that she has always wanted to work in a field where she can protect people, and having recently started her career at MITRE, in its Cyber New Professionals Program, she feels confident that the training she received at Embry-Riddle put her in a position to do just that.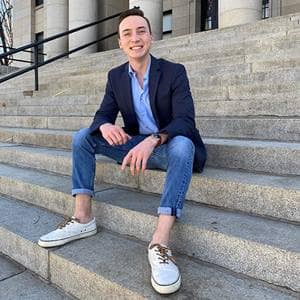 Logan Hill is an Aerospace Engineering senior at Embry-Riddle's Prescott Campus. (Photo: Logan Hill)
"I knew the Cyber Intelligence and Security program was the right path for me," said the Aliso Viejo, California, native. "At Embry-Riddle, I was fortunate to have lots of opportunities not only to learn more about cybersecurity, but to grow my interests in specialized areas outside the classroom."
While pursuing her undergraduate degree, Adams participated in three internship programs, served as president of both the Cyber Defense Club and the Women in Cybersecurity student chapter on the Prescott Campus, and worked on several projects that gave her the opportunity to interface with members of the cybersecurity community from the high school level all the way up to industry leaders. The programs also helped her earn an Infosec CompTIA scholarship.
Now in its eighth year, the Aviation Week 20 Twenties program has accepted nominations from 136 participating universities since its inception. Winners are selected based not only on their academic performance, but also their broader civic contribution and ability to contribute to a broader community through research.
"These students are the future of aerospace and defense, and their innovative work to solve challenges within our industry is both inspiring and commendable," said Greg Hamilton, president of Aviation Week Network. "We look forward to celebrating their talents in October, and further supporting their professional growth with industry intelligence and research, events, career connections, free student subscriptions and an online community."
This year's program had 61 qualified nominees from 26 different universities representing five countries. Winners are invited to a full day of activities in October, in Virginia, and will also attend Aviation Week Network's 64th-annual Laureats Awards gala, which honors luminaries from across the industry who have designed, engineered and innovated at the highest levels.
ABOUT AVIATION WEEK NETWORK
Aviation Week Network is the largest multimedia information and services provider for the global aviation, aerospace, and defense industries, serving 1.2 million professionals around the world. Industry professionals rely on Aviation Week Network to help them understand the market, make decisions, predict trends, and connect with people and business opportunities. Customers include the world's leading aerospace manufacturers and suppliers, airlines, airports, business aviation operators, militaries, governments, and other organizations that serve this worldwide marketplace. Aviation Week Network's portfolio delivers award-winning journalism, data, intelligence and analytical resources, world-class tradeshows and conferences, and results-driven marketing services and advertising. principle is helping our customers succeed.
Posted In: Institutional News