Super-Intern Bringing Drone Technology to Volusia County Mosquito Abatement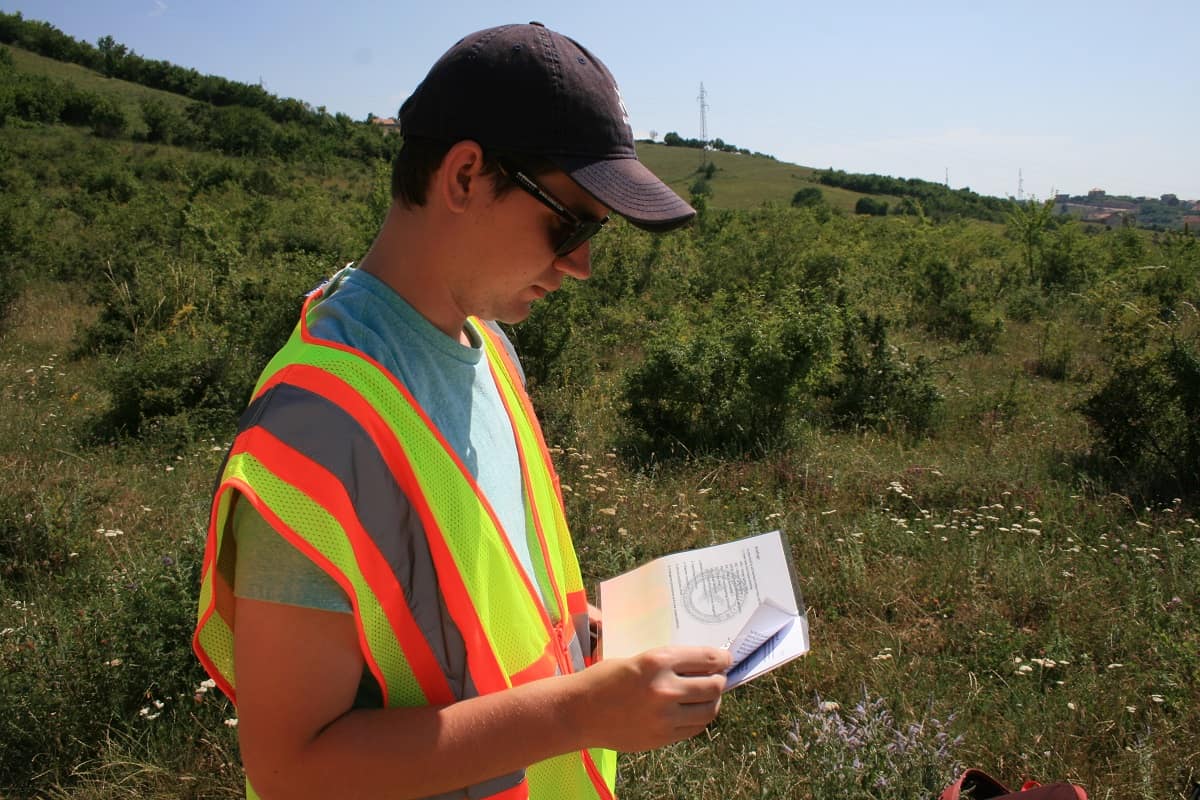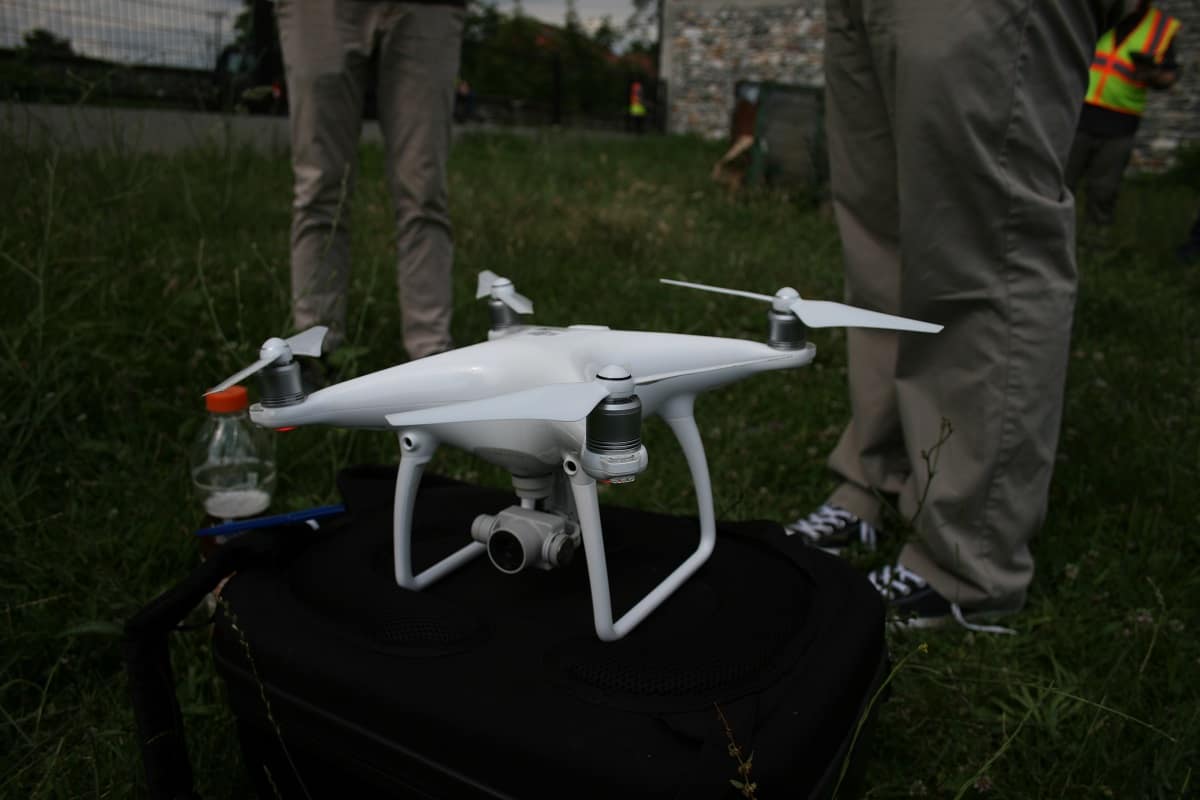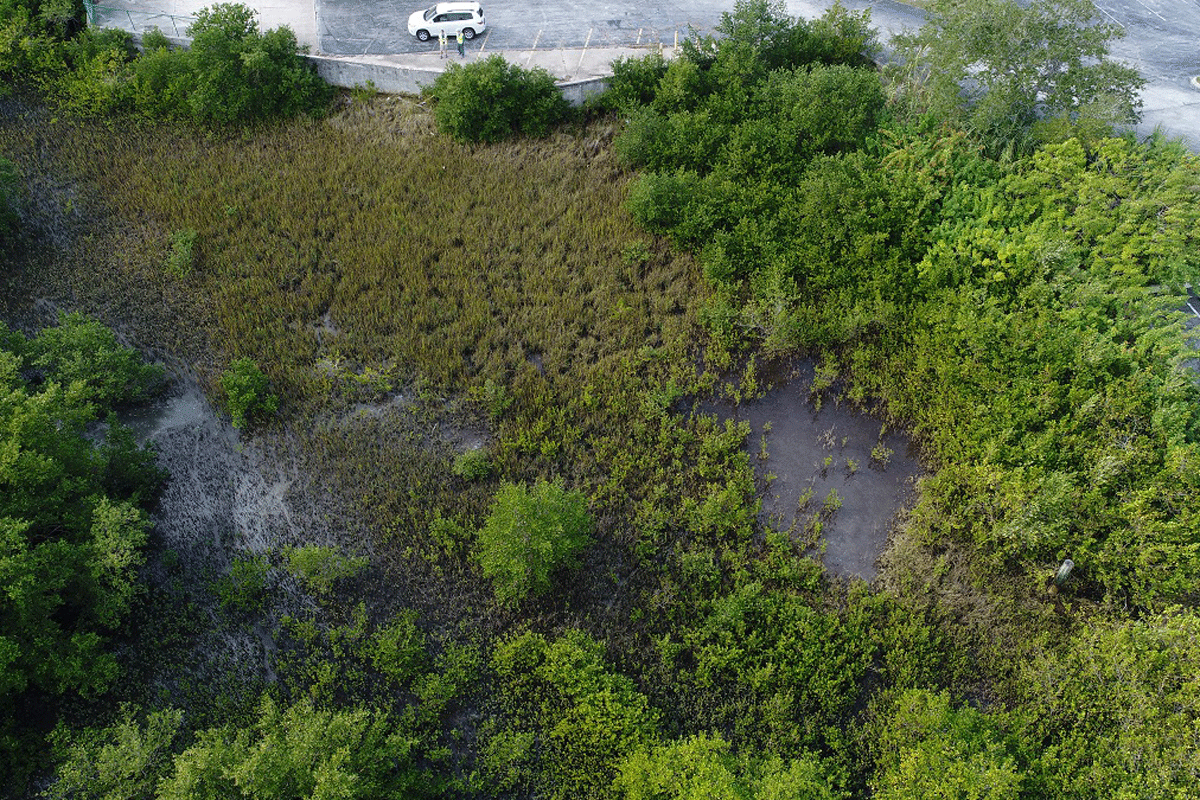 As a senior in Embry-Riddle Aeronautical University's Unmanned Aircraft Systems program, and with four internships under his belt, Jonathan Hale is getting an "aerial" view of the aviation industry.
"I've been very diverse with my internships to try and understand the aviation industry firsthand, and then see how the implementation of drones could help," said Hale, who has interned at Jacksonville International Airport, in airport operations; a law office in St. Augustine, Florida, to learn how to interpret aviation law; and the Federal Aviation Administration (FAA), in aircraft certification.
Hale's current, and fourth, college internship is with Volusia County, Florida, where he is developing a Small Unmanned Aircraft Systems (sUAS) program to use in the county's mosquito control plan.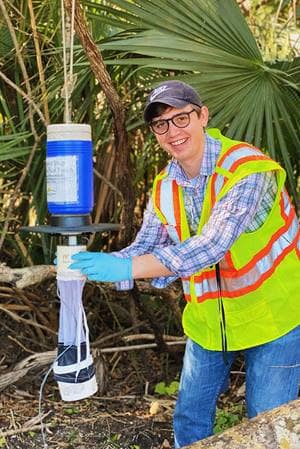 Jonathan Hale installs a mosquito trap in a wooded field near Daytona Beach, Florida.
When the county advertised a position for a student researcher, Hale said, "they weren't necessary looking for a sUAS program, but they did have one on the five-year plan. So I went to work on it and took the project to full swing."
Hale's advisor, Dr. John M. Robbins, Embry-Riddle associate professor in the Aeronautical Science Department, applauds Hale's approach to education, as well as his work experience.
"Jonathan has gained both valuable in-field experience and extensive networking opportunities by taking advantage of services offered by our Cooperative Education and Internship Program," Robbins said. "His most recent internship with Volusia County Mosquito Control allows him a path to diversify the knowledge he has gained in our program and use it to engage in unique projects that benefit society and forward the evolution of UAS technologies and operations.
"He is ambitious and has worked to augment his academics with practical and applied experience, which is exactly what internships are designed to do."
In his internship with Volusia County, Hale has been putting together an outline for how to go about viewing and accessing remote and difficult areas that are mosquito breeding grounds, while also ensuring that the work conforms to all FAA standards and county regulations.
"We've done a few test flights for some areas with a DJI Phantom 4, and I've been out in the field with an inspector going to some of the places where a drone could be useful." Hale said, "I've also been helping the lab setting or collecting traps to figure out what types of mosquitoes are in specific areas so mosquito control can better treat those areas."
One major advantage to using drones to access remote or difficult areas is that it avoids conducting the work via helicopter, which is considerably more expensive.
"The use of drones would save time and allow inspectors to fly in the areas where they would have previously called in for a helicopter," Hale added. "Drones would give inspectors the upper hand in identifying water sources to see whether the area has mosquito larva."
After graduation, Hale is hoping to earn a master's degree or higher, go into a regulation- and safety-related field and "become a director of the FAA or the National Transportation Safety Board one day."
For now, he has learned some important lessons about the workplace.
"From all the experience I've had, and help from my professors, I've learned that it's not about how close you are to a position a company is looking to fill," he said. "It's more about what you can bring to the position to help them."
Posted In: Applied Science | Aviation | Research | Uncrewed Systems