Researchers Plan Drone Study of 'Green' Stormwater Solutions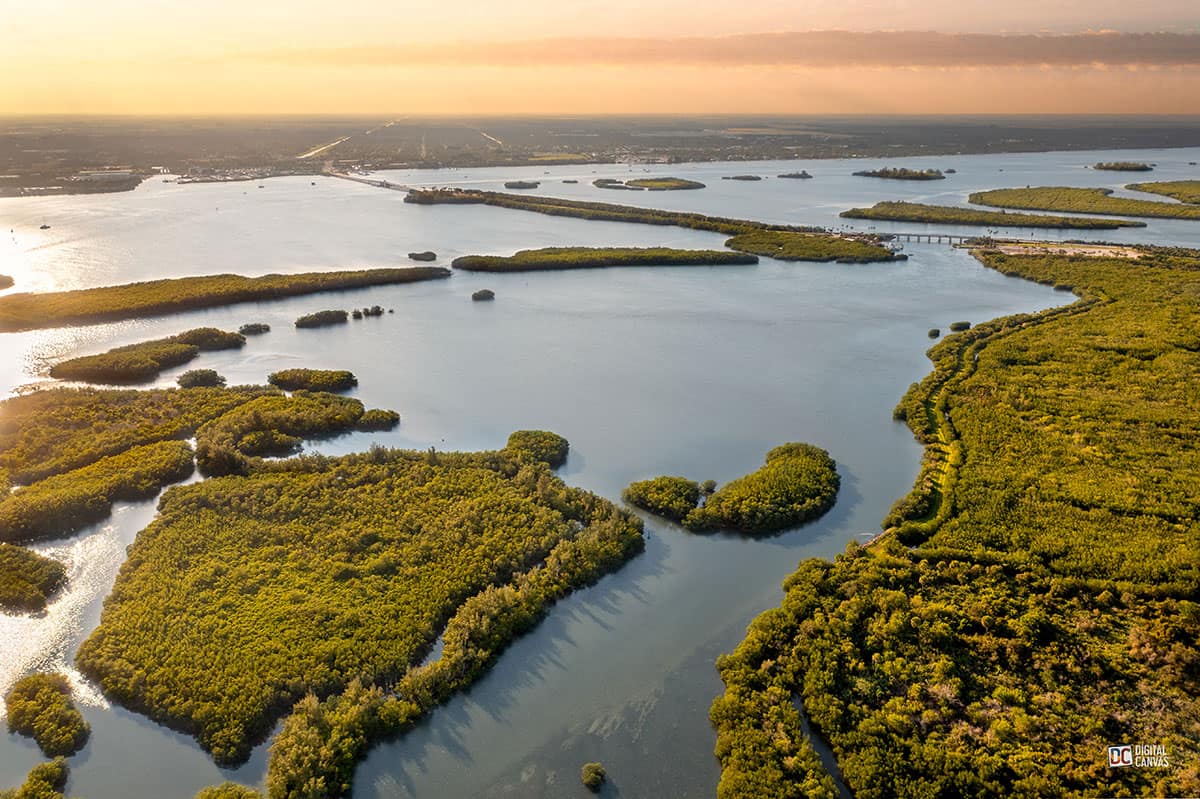 Embry-Riddle Aeronautical University researchers will leverage drones to help assess eco-friendly stormwater solutions in the City of Cape Canaveral, Florida, as part of a Stetson University project intended to reduce flooding and improve water quality.
The project is critical to the future of the imperiled Indian River Lagoon, one of North America's most biodiverse estuaries, said Dan Macchiarella, a professor of Aeronautical Science at Embry-Riddle.
"Under this grant, the city will develop green infrastructure to absorb stormwater runoff and percolate it through the ground so that when it comes out the other end, it won't harm the environment," Macchiarella explained. "The innovations that the Stetson team puts in place could serve as a model for other cities to help them manage runoff in a way that protects the environment, is attractive and also gives people a place to enjoy recreation."
The research-based pilot project, directed by Stetson's Institute for Water and Environmental Resilience (IWER), this week received a $1 million Stage 2 Civic Innovation Challenge (CIVIC) award from the National Science Foundation, in partnership with the U.S. Department of Energy, U.S. Department of Homeland Security and the U.S. Department of Agriculture.
In addition to Embry-Riddle, the project, headed by principal investigator Jason Evans, IWER's executive director and associate professor of Environmental Science at Stetson, involves the East Central Florida Regional Planning Council, East Central Florida Regional Planning Council, Florida Sea Grant, Cape Canaveral's municipal government and multiple other community partners.
Sustainable Solutions
New "green" infrastructure captures stormwater using rain gardens, pervious pavement, natural filtering systems and other nature-based solutions. In contrast, traditional "gray" infrastructure directs stormwater through concrete channels and drainage pipes, which jettisons pollutants straight into the watershed.
Under the NSF grant, Stetson announced in a news release that "the team will install and carefully measure" the performance of a green infrastructure installation.
The project will also engage citizen volunteers and undergraduate student researchers. The team will "share the lessons with other communities, helping to shape future stormwater and flood management policies," Stetson reported.
Leveraging Drones
Embry-Riddle Aeronautical University researchers will fly remotely piloted aircraft — fixed-wing drones — over the area before and after Evans' team has installed the new nature-based stormwater infrastructure to help them assess performance.
"We plan to map the city using high-resolution drone imagery," Macchiarella said. "After we take thousands of images, we will stitch them together and geometrically correct them to create a kind of super-image called an orthomosaic. We will also use a remote-sensing method, LIDAR, to create a 3D digital elevation model to guide city planning."
Embry-Riddle professor John M. Robbins, chair of Aeronautical Science, said, "We are honored and excited to partner with Stetson to forward innovative technology in support of environmental and sustainability goals."
Posted In: Applied Science | Aviation | Research | Uncrewed Systems