Student Spotlight: Josh Griffeth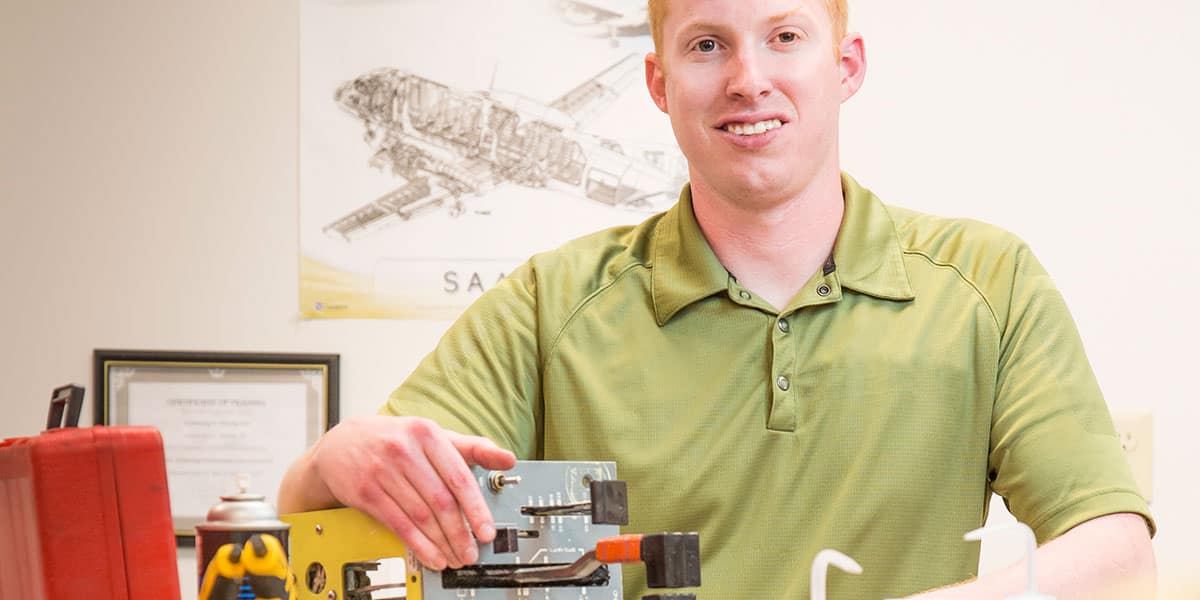 Location was a major factor for Josh Griffeth when he decided to pursue his bachelor's degree. Having earned his airframe and powerplant (A&P) certification, Josh knew he wanted to pursue studies in aviation. He considered attending other schools but didn't want to relocate. When Josh learned Embry-Riddle was coming to Rockford, Ill., the 27-year-old Winnebago resident said the choice was easy.
Now a production manager at Midwest Aero Support in Machesney Park, Josh sees his degree at work every day. From project management to psychology, Josh's bachelor of science in technical management was well worth the sacrifices he made during the two years he spent in school.
(Embry-Riddle is) the Harvard of aviation.
"It just seemed like they (Embry-Riddle) understood the working adult. My classes were later in the day, and I also had the ability to take courses online or through EagleVision (virtual classroom)," he said. "It allowed me to be able to work full time, be a husband and go to school."
When Josh graduated in 2010, he was the first graduate from Embry-Riddle Worldwide's Rockford-area campus. He believes his degree has opened doors and provided opportunities for career advancement. As a production manager, he oversees 17 employees and is responsible for the day-to-day operations of projects as they come in and out the door.
"One thing that makes Embry-Riddle different is that they have teachers who can not only teach you out of a book but who can also relate it to something they've experienced in their careers," he said.
Those instructors gave Josh the practical knowledge he needs to succeed in his career. They also helped give him something more valuable – an education.