Student Prioritizes Diversity & Inclusion Programs, Honored with Award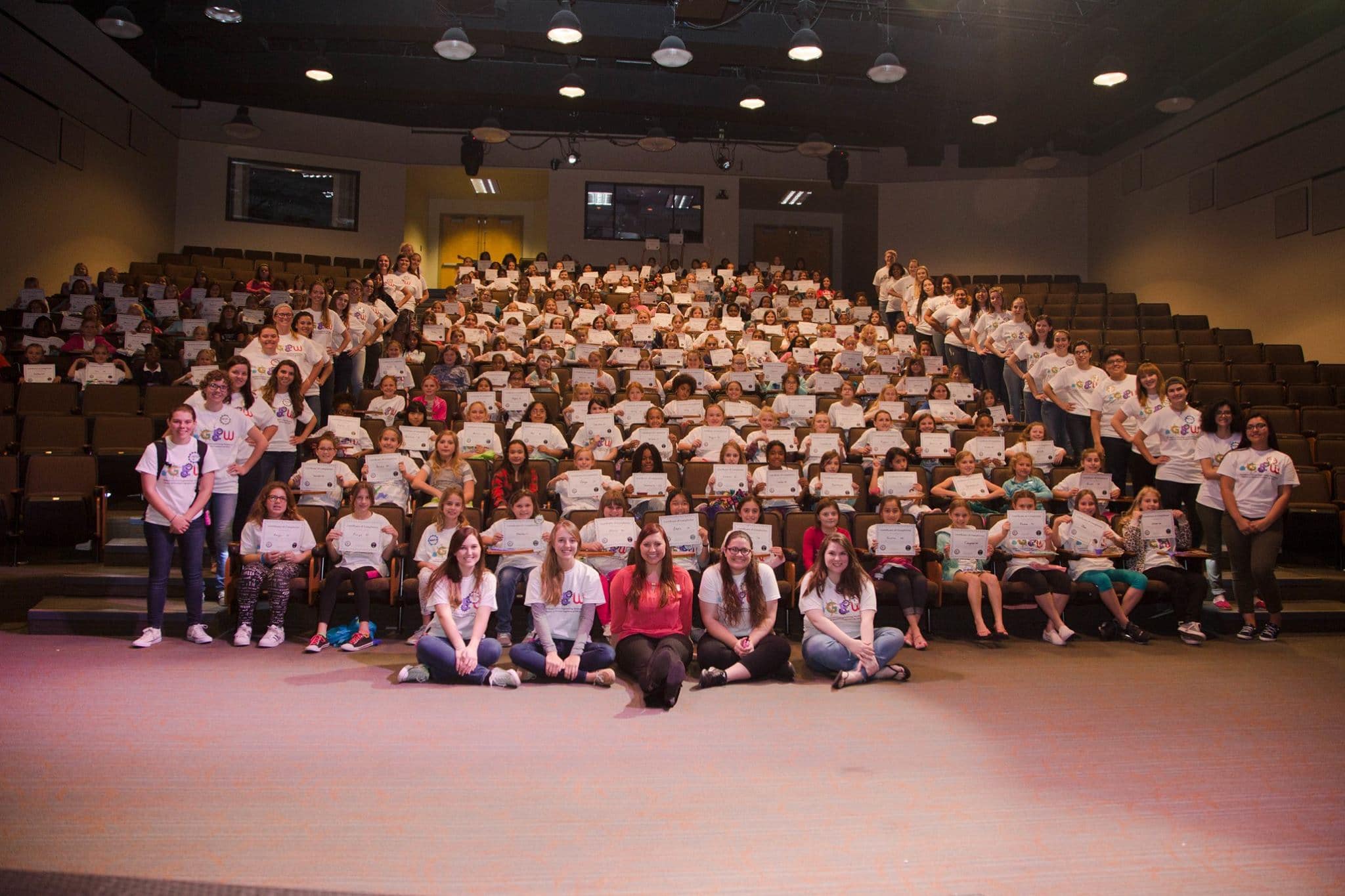 At Embry-Riddle, aerospace engineering student Natalie Hahn ('21) has found organizations and networks that give her the ability to speak freely without fear of being her "true self."
An active student leader, the Trenton, Ohio native also helps cultivate an atmosphere to equip underrepresented students for success. Her dedication to diversity and inclusion recently earned her an award from the American Institute of Aeronautics & Astronautics (AIAA) Diversity Scholars Program.
"This award means so much to me," Hahn said. "It showcases that the aerospace community celebrates diversity and is willing to demonstrate that there is a place for diverse members in the community itself."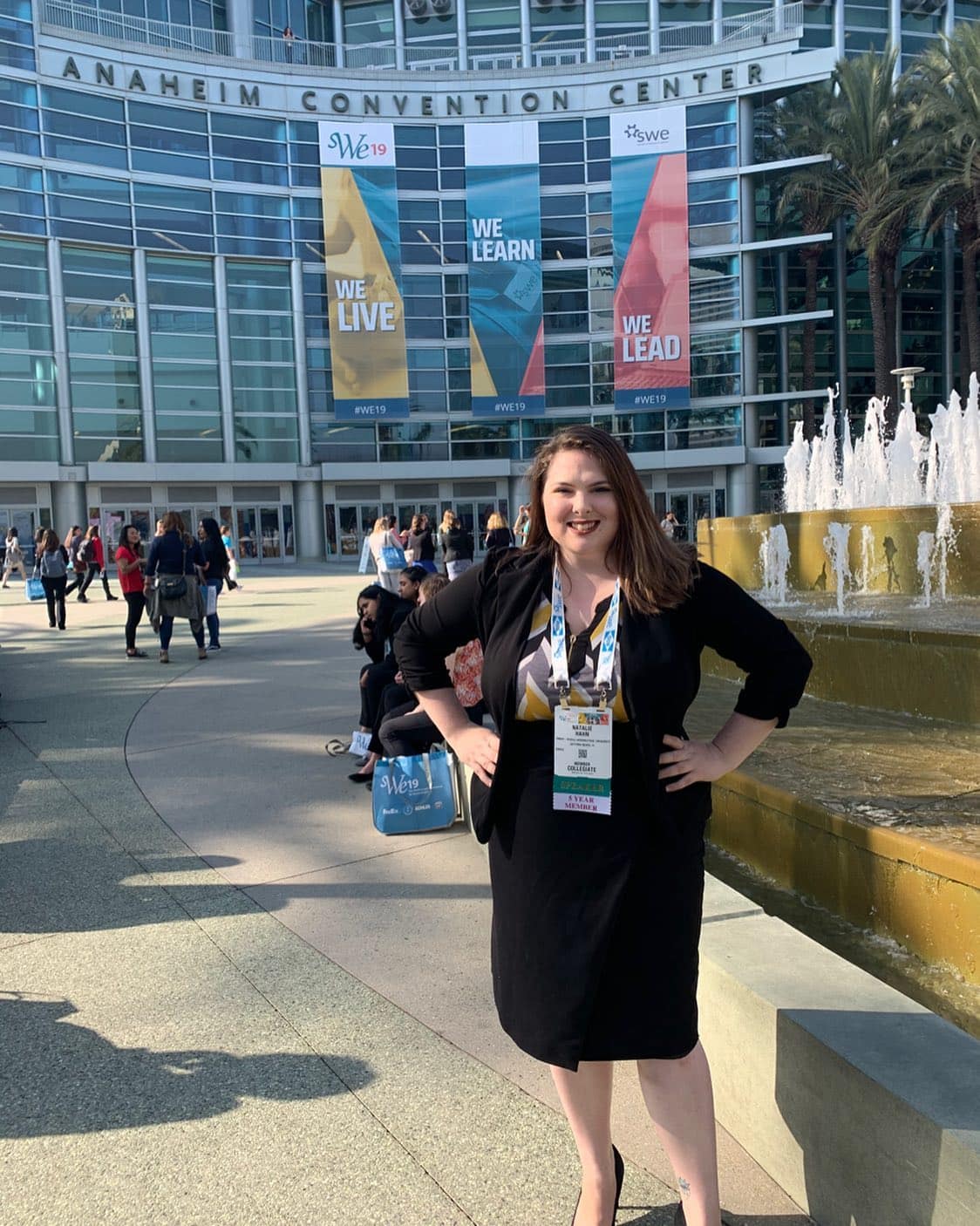 Natalie Hahn has been an active member of the Society of Women Engineers. She attend a SWE event as a society leader in 2019.
The AIAA Diversity Scholars Program provides opportunities for underrepresented university students who have an interest in or are pursuing a degree in aerospace to attend an AIAA forum or event. Thanks to the program, Hahn attended the AIAA Ascend conference in November 2020, an online event designed to accelerate space commerce, exploration and new discovery.
Hahn's own personal experience motivated her to help others. Inspired by her brother, who was born with a disability, she has been an activist for extending STEM programs to youth of varying abilities.
"As an aerospace engineering student, I fall into many diverse groups myself. From being a first generation college student, a member of the LGBTQIA+ community, and a woman in STEM, I have organizations and networks that allow me to speak freely without fear of being my true self," she said.
As the founder and president of Valkyrie, Hahn established the campus organization to give women and other marginalized genders the tools they need to excel professionally, academically and socially. She has also served as past president for the Society of Women Engineering and as COO of Reinvented Magazine—the nation's first print magazine for women in STEM, and participated in Out 4 Undergrad Engineering Scholars, an LGBTQIA+ organization.
Participating in programs like these is important to not only expose herself to new perspectives, but also to drive innovation, she said.
"When an entire industry is only one background, from one experience, or features one type of person, progress is incredibly slow and innovation lags," Hahn said. "By being a part of these programs, it enables industries – regardless of what they are – to benefit from new ideas and fresh perspective."
Inspired by her family's military background, Hahn envisions herself as a structural engineer on the next elite military fighter jet for the U.S. Air Force or Navy.
To that end, Hahn has gained industry experience with a Rockwell Collins internship working on avionics. "I was given the lead role in the creation, management and implementation of crew alerting system messages," she said. "This required the coordination between the teams in the U.S., France and India."
Hahn has also interned with The Boeing Company's avionics for the 737, 777 and 777x programs as well as documenting functional discrepancies and drafting errors of high priority functional schematics for Air Force One. This past summer she returned to Spirit Aerosystems for a second internship as a stress engineering intern.
She currently serves as a leadership development program coordinator for the Society of Women Engineers on a global level and as vice president of the Embry-Riddle Aerospace Engineering Student Advisory Board.