Space Jobs or Bust: Eagles Win Internships, Fellowships, Respect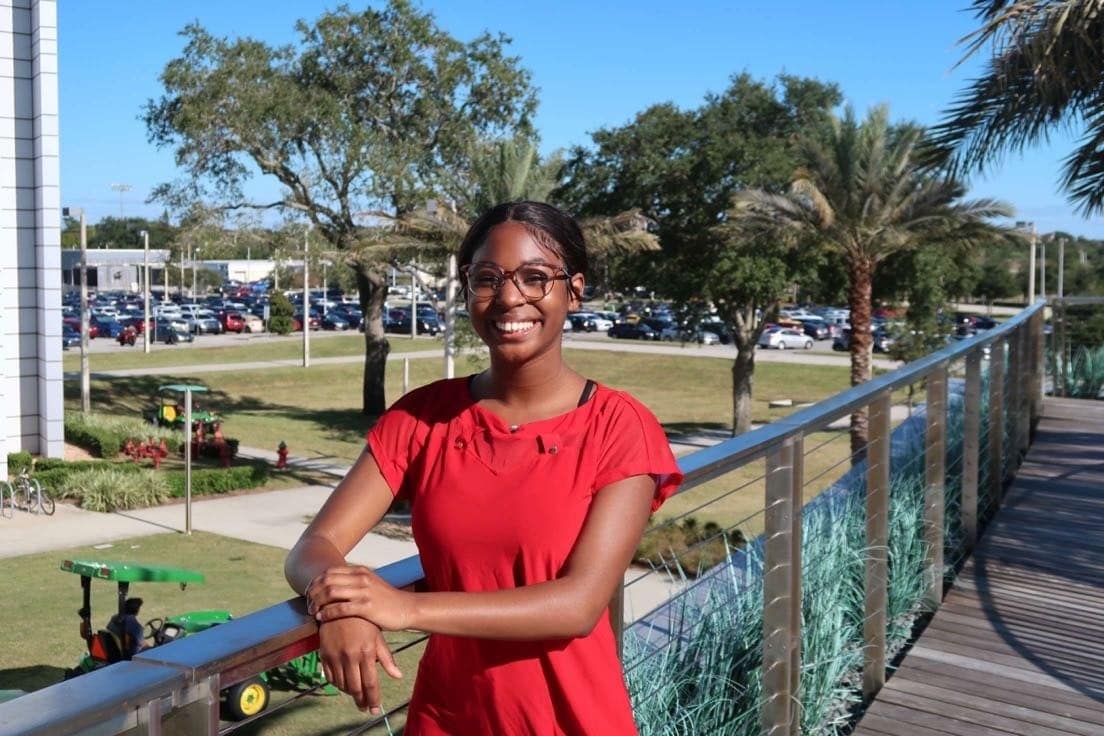 Exemplifying Black excellence in aerospace, six Embry-Riddle Aeronautical University students won 2022 Patti Grace Smith Fellowships, selections that set each of them up with paid summer internships at respected space firms, marking their first steps into the industry and on their career paths. Embry-Riddle students earned more fellowships this year than students from any other university in the world. The recipients are listed as follows: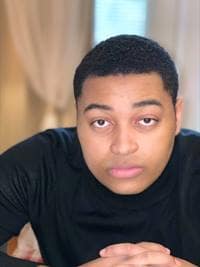 Aerospace Engineering sophomore Liam Johnson will intern at Hawkeye 360 this summer, as part of his fellowship. (Photo: Liam Johnson)
Aerospace Engineering freshman Madison Newbell will intern at Masten Space Systems.
Aerospace Engineering sophomore Liam Johnson will intern at Hawkeye 360.
Maya Benson, Aerospace Engineering sophomore, will intern at SpaceX.
Christian Reid, Aerospace Engineering sophomore, will intern at First Mode.
Amani Toney, a sophomore Aeronautical Science student, will intern at The Boeing Company.
Robert Boykin, an Aviation Maintenance student in Embry-Riddle's Worldwide Campus, will intern at Joby Aviation.
"The Patti Grace Smith Fellowship focuses on addressing matters of racial and ethnic equity and inclusion in the aerospace industry," said Dr. Brittany Davis, director of Embry-Riddle's Office of Prestigious Awards and Fellowships. "In addition to providing Black undergraduates with their first hands-on work experience at one of the nation's premiere aerospace firms, recipients are given two personal mentors to help them navigate their future career."
In the program's inaugural year, in 2021, three Embry-Riddle students were selected as fellows. Approximately 40 students are chosen nationally each year.
"My motivation is my mother," Johnson said, adding that he admires how his mother battled adversity her entire life to, first, emigrate to the United States, and then graduate in the top of her classes at both Harvard and the Mayo Clinic before becoming a dentist. He also cited his Aunt Margaret, Uncle Frank and girlfriend as motivation, referencing each of their various accomplishments, degrees and skills. "My family reminds me that I can do better and that I need to work hard to bring the life I want to live, and the change I want to accomplish to fruition."
Johnson remembers having a tough time in high school, which taught him to "always stay true to my professionalism and to maintain composure." After graduation, he plans to become his own boss, lead an outreach mission and continue to invent and innovate systems for use in aerospace and beyond.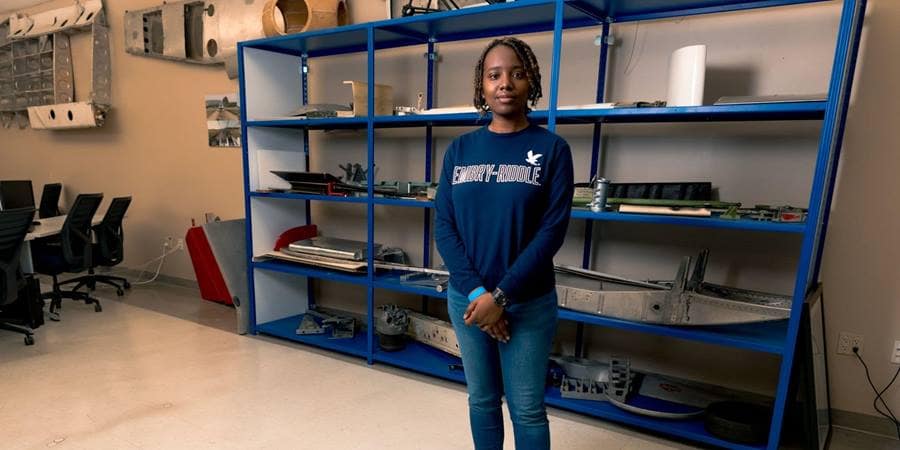 Sophomore Maya Benson actively overcomes struggles with a rare blood disease to pursue her dreams. She will intern at SpaceX this summer. (Photo: Embry-Riddle/Connor McShane)
"I feel like the Patti Grace Smith Fellowship would allow me the opportunity to experience the best aspects of Aerospace Engineering and see all this profession has to offer," said Newbell, who is also chair of the Black Students Association. "After graduation, I would like to create something that one day will help to influence space exploration."
Benson actively overcomes a rare blood disease to pursue her goals. She was also named a Boeing Scholar in 2021.
Reid, who reflects on his move from Maryland to Florida to attend Embry-Riddle as a pivotal learning experience in his life, wants to work for a leading aerospace firm after graduation, before ultimately launching his own company.
"I really believe this fellowship will help me get my foot in the door of the aerospace industry," Boykin said."My dream job would involve repairing and fabricating aerospace vehicles, and I think my internship with Joby Aerospace will get me there!"
Toney sees his selection as a "door of opportunity."
"Going to a school where I am a minority, it can be hard to find and stick with a community of people who look like you for success," he said. "Personally, the fellowship allowed me to be a part of a family of pioneers and leaders in the aviation/aerospace industry: a group of like-minded students whose presence in the industry strives to make an impact on the world today."
He plans to become a airline pilot after graduation, but he is also interested in the business side of aviation and, specifically, airport management.
Learn more about Embry-Riddle's Aerospace Engineering programs online.
Posted In: Engineering