Innovator Dr. Jason M. Ruckert, a Leader in Technology-Enhanced Education, Named Embry-Riddle's Vice President for Enrollment Management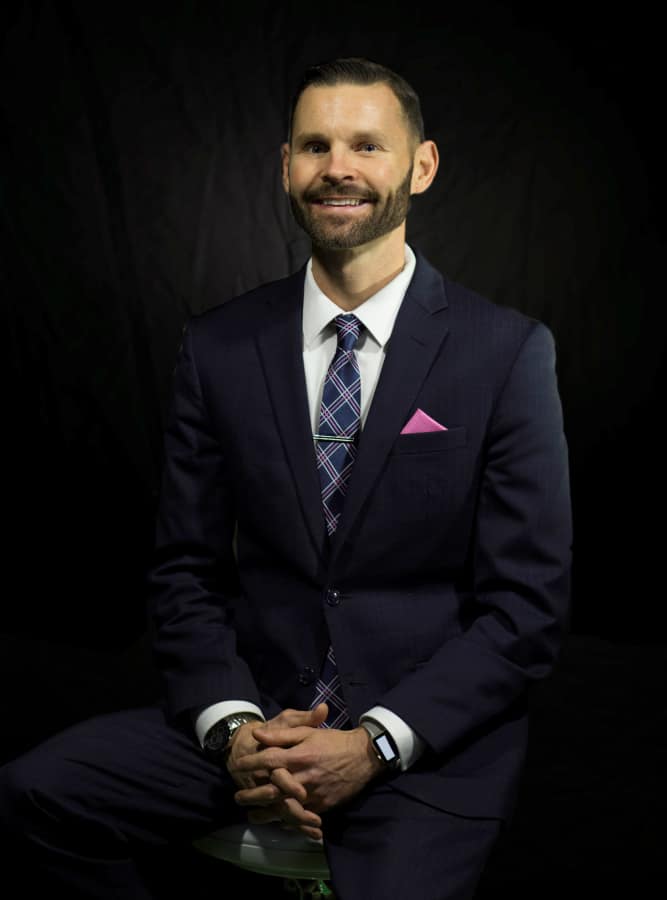 Embry-Riddle Aeronautical University has named Dr. Jason M. Ruckert – a respected, innovative thought leader in technology-enhanced education who has helped the university maintain its status as a Top Five online educator for the past seven years – to serve as Vice President for Enrollment Management.
After assuming his new position on April 1, Dr. Ruckert will manage enrollment across Embry-Riddle, which serves nearly 34,000 students at its residential campuses in Daytona Beach, Fla., and Prescott, Ariz., and at approximately 125 Worldwide Campus locations offering award-winning online degree programs.
Dr. Ruckert joined Embry-Riddle in 2005 and currently serves as Vice Chancellor and Chief Digital Learning Officer for the university's Worldwide Campus. In that role, he is responsible for the overall strategy, development, delivery and quality control of online degree programs offered by the world's leading institution of higher education focusing on aviation, aerospace and research. He has provided mission-critical leadership and assistance to the academic colleges and administrative units within the campus for all learning modalities.
Embry-Riddle President P. Barry Butler said, "As a nationally recognized authority on technology-enhanced education, Dr. Ruckert has the leadership skills and expertise to help us advance our strategic goals related to student recruitment and retention. In particular, he has distinguished himself by leveraging digital innovations to promote student persistence and academic success. I'm pleased to welcome him to Embry-Riddle's leadership team, and I look forward to watching his further progress as Vice President for Enrollment Management."
Ruckert, who is also a full-time faculty member in Embry-Riddle Worldwide's College of Business, holds a Ph.D. in leadership and education from Barry University, with a specialization in higher education administration. He is a Fellow of the Royal Aeronautical Society as well as the RSA (Royal Society for the encouragement of Arts, Manufactures and Commerce). He serves as Chair of the steering committee for the WCET, where he is also an executive council member. Ruckert is further an advisory board member for the UPCEA National Council for Online Education – Chair of Quality Standards; the USDLA (United States Distance Learning Association); and the Technology Executive Council, CNBC.
An Innovator in Online Education
Since 2014, Embry-Riddle has been named one of the nation's Top Five online bachelor's degree providers, according to U.S. News & World Report, which this year also identified Embry-Riddle as the No. 1 online undergraduate school for veterans. "Jason and his team have been instrumental in pushing Embry-Riddle to continuously pursue the highest possible standards in educational excellence," Butler said. "I'm delighted that he will now serve Embry-Riddle in an even broader capacity."
This year's U.S. News & World Report rankings were only the most recent distinction earned by Embry-Riddle's Worldwide Campus, which includes fully online programs as well as approximately 125 locations in the United States, Europe and Asia.
In 2019, for example, Embry-Riddle was selected by the Council of College and Military Educators (CCME) to receive the Institution Award, which is presented annually to one higher education institution in recognition of significant contributions to educating active-duty service members and veterans.
In 2018, Embry-Riddle Worldwide's unique virtual crash laboratory and aerial robotics virtual lab received a CIO 100 award for innovative and transformative digital educational technology. In addition, a high-tech effort to help students feel connected with Embry-Riddle and persist with their studies earned a top honor for excellence in education from the Western Interstate Commission for Higher Education Cooperative for Educational Technologies.
Further, in 2018 Embry-Riddle became the first institution of higher learning to successfully complete and excel in all categories of The University of Professional and Continuing Education's National Council for Online Education Hallmarks of Excellence in Online Leadership Review.
Posted In: Institutional News