Rucie Moore Scholarship Helps Prescott Campus Flight Students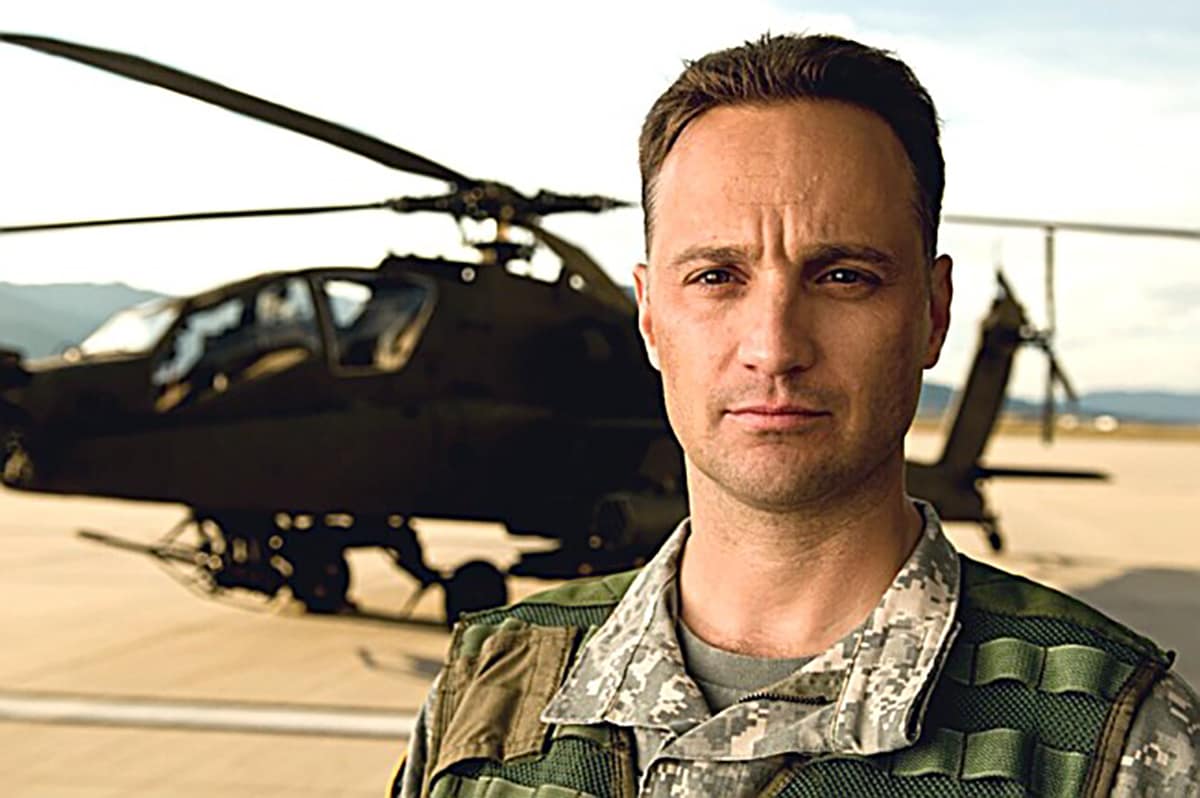 When Rucie Moore ('98), a professor and helicopter program chair at Embry-Riddle's Prescott Campus, died in a 2019 crash, his loss was felt around the world.
"He is probably one of the only persons I've seen where there were four different celebrations of his life," said Tim Holt, dean of the College of Aviation at the Prescott Campus.
A retired U.S Army helicopter test pilot, Moore was killed in an April 16, 2019 private helicopter crash near Fountain Hills, Arizona. Events were held to remember him in Prescott and Mesa, Arizona; Vinton, Louisiana; Tullahoma, Tennessee; and Breda, The Netherlands.
Moore spent his life dedicated to aviation and education, said Holt, so it was fitting that the Rucie Moore Memorial Scholarship was created in his memory to help flight students.
"Rucie always had a smile and a laugh, never seem to be discouraged or frustrated, and was always up to solve a challenge in-service of the students," said Dawn Groh, an associate professor and aeronautical science department chair, who was also a U.S. Army aviator. "The students remember him fondly, they talk about his incredible knowledge but also his personal commitment to their success, and how he made learning so much fun."
Longtime Embry-Riddle supporter Harry Robertson, who knew Moore, made the initial gift to establish the fund in April 2019 and about a dozen other donors also made contributions.
"With his love of teaching and aviation, using this scholarship to be able to bring people into aviation who can't afford it just seemed natural," said Holt.
The Rucie Moore Memorial Scholarship was awarded during the 2020-2021 academic year to its first recipients, Alex Dai and Nicholas Savely, both aeronautical science students at the Prescott Campus.
"Flight has always been my passion," said Dai. "With the opportunity and experience at Embry-Riddle, I hope to eventually become a pilot for a commercial airline."
Both Dai and Savely said the scholarship provided them needed financial help.
"Being the recipient of the Rucie Moore Memorial Scholarship is an honor, which will help me pay for the classes I am taking for this next semester," said Savely.
Like Dai and Savely, Moore also loved to fly. He received his flight training in 1987 at Ft. Rucker, Alabama, and went on to be designated a Master Army Aviator, instructor pilot, combat veteran, and Chief Warrant Officer 5, the highest warrant officer rank in the Army.
In recognition of his service as an Army aviator, he was inducted into the Order of St. Michael, which recognizes individuals who have contributed significantly to the promotion of Army Aviation in ways that stand out in the eyes of the recipient's seniors, subordinates, and peers. He graduated from U.S. Naval Test Pilot School in 2006 and spent four years as an exchange pilot with the Royal Netherlands Air Force in Breda, The Netherlands.
Following 23 years of active military service, Moore was an experimental test pilot for Boeing in Mesa, Arizona. He also became a Federal Aviation Administration Designated Engineering Representative and worked as a test pilot and business development executive for Tennessee-based XP Services.
Before he was hired on as a professor and helicopter chair at the Prescott Campus, Moore served on the campus' College of Aviation Industry Advisory Board and spent five years as an adjunct professor for both the Prescott and Worldwide campuses.
"Rucie was one of the most giving and generous persons that I knew," said Holt. "We still talk about him all the time."