Research on Innovative Cooling Technology Nets Ph.D. Student National Fellowship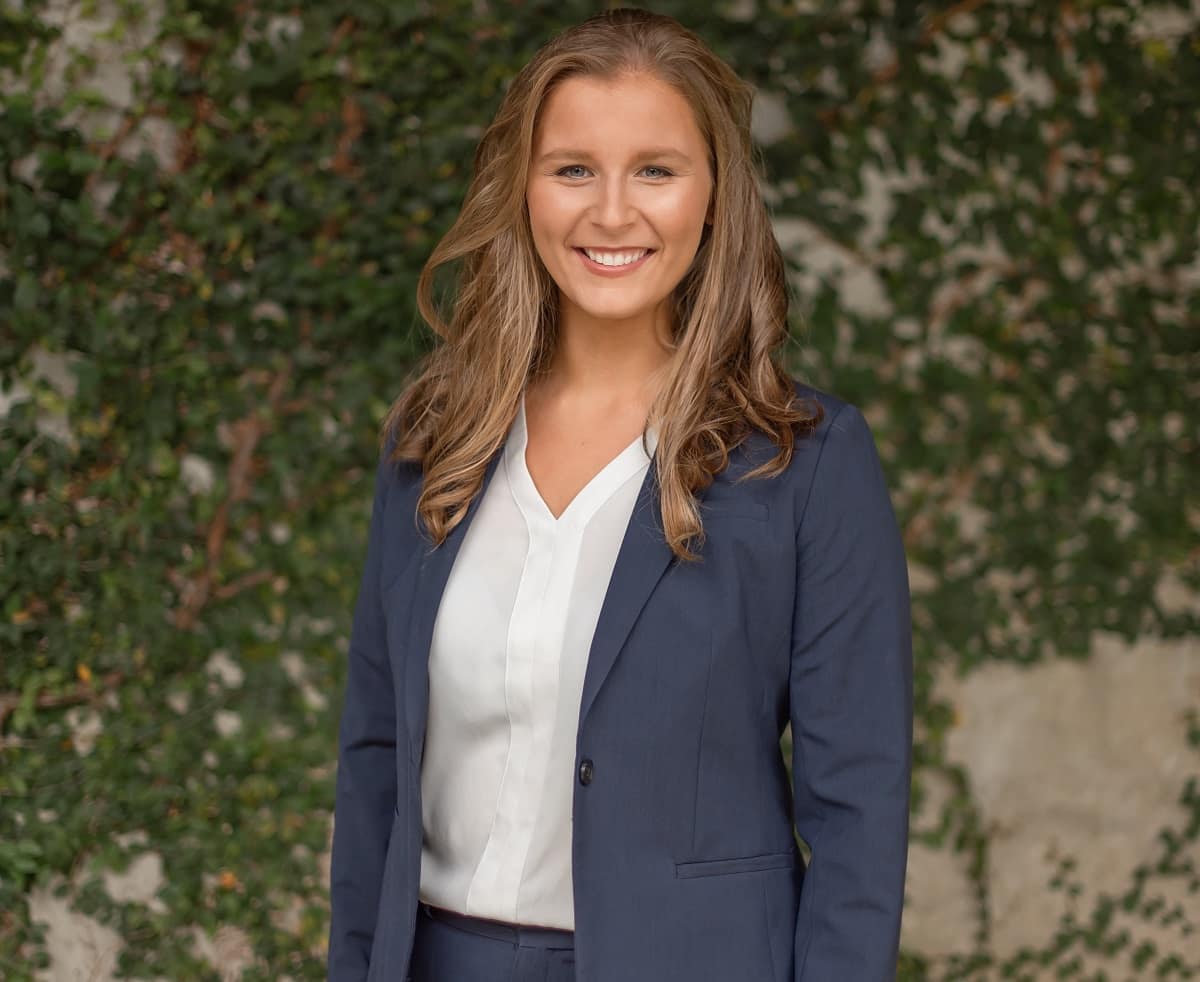 When Melissa Messenger began looking for a Ph.D. program close to home to continue studying thermal sciences – which includes the study of thermodynamics, fluid mechanics, heat transfer and combustion – it took just one conversation with Mechanical Engineering professor Sandra Boetcher to convince Messenger that Embry-Riddle was where she belonged.
"My experience, both in and out of the classroom, has exposed me to real issues in mechanical engineering systems that called for dynamic thinking and creative approaches," said Messenger, who graduated summa cum laude when she earned her degree in Mechanical Engineering at another institution. "I found that same passion and creativity with the students and professors I'm working with at Embry-Riddle."
Messenger is a new recipient of a prestigious five-year National Science Foundation (NSF) Graduate Research Fellowship. The fellowship provides an annual stipend of $34,000 and a $12,000 education allowance for three years, as well as the opportunity to do pioneering work with her Embry-Riddle College of Engineering research group in the university's Thermal Laboratory at the John Mica Engineering and Aerospace Innovation Complex (MicaPlex).
The cutting-edge research involves using phase-change materials (PCMs) that turn from a solid to a liquid state as they absorb heat and then turn back to a solid as the material releases the heat.
The use of solid-to-liquid PCMs to regulate heat has been around for thousands of years – a simple example would be storing ice in winter to help cool a room in summer.
Boetcher and her student researchers have experimented with wax-like PCMs in the past. Their properties have been tested to regulate heat with solar panels and prevent lithium-ion battery temperature spikes in a hybrid-electric vehicle, a project in which Boetcher's students collaborated with Embry-Riddle's EcoCAR 3 student team that was retrofitting a Chevy Camaro for a national competition sponsored by General Motors and the U.S. Department of Energy.
Embry-Riddle is now in the process of applying for a patent for the PCM heat exchange technology that Boetcher and her team developed, making it available for licensing and commercial production.
What makes the new research in the Thermal Lab so unique is the use of 3D printers to create a PCM heat-exchange system, a novel concept that could create an array of possibilities in the way temperature is regulated in a wide variety of machines and technologies.
"The challenge of containing the PCMs so they do not leak into the Camaro's batteries gave Dr. Boetcher the idea to try 3D printing the heat exchanger material," said Messenger. "That's how cutting-edge scientific research happens. You think of an idea and then see if it works. We have already been successful with 3-D printing the PCM material, so I can't wait to see where our research leads us."
In addition to Messenger and Boetcher, the Thermal Lab PCM team includes Ph.D. student Thomas Freeman, master's students Casey Troxler and Madison Lilly, and Mechanical Engineering associate professor Dr. Rafael Rodriguez.
As the multi-year project moves forward, the research will focus on creating and analyzing an array of PCM-polymer filaments that change from solid to liquid and back at different temperatures, evaluating the filament's printability and then 3D printing the composite PCM-polymer into thermal energy storage systems for testing.
The Embry-Riddle Thermal Lab has also partnered with the Department of Energy's Oak Ridge National Laboratory for additional materials testing, with Thomas Freeman working as an intern at the lab.
"Since joining us in January, Melissa has fit in seamlessly and she hit the ground running, doing experimental work and writing journal papers," said Boetcher. "She has great chemistry with everyone and it's a testament to her hard work that she was chosen as an NSF Graduate Research Fellow."
The PCM team imagines a wide variety of uses for the 3D printed PCM-based method of passive thermal management. Some practical applications would be to use PCMs for whole-house air conditioning systems, where it could reduce energy costs and negative environmental impacts. The efficiency of solar panels could be increased by adding PCM composites to absorb waste heat that could then be used for heating the water system in homes.
NASA has also been testing PCM heat exchangers on the International Space Station with the goal of using this technology on the Orion spacecraft that will carry people to the Moon and Mars. The Embry-Riddle team sees a great deal of possible extraterrestrial uses for 3D printed PCMs as the space industry continues to grow.
"Studying the potential of this technology is challenging and rewarding, but just as important to me, personally: I want to use what I'm learning to be a mentor," said Messenger. "My professors have been a huge influence in my life, and I want to be that person for others. I want to make my mark in the world and help inspire others to do the same."
Posted In: Engineering | Research