Protect Yourself – Protect Your Families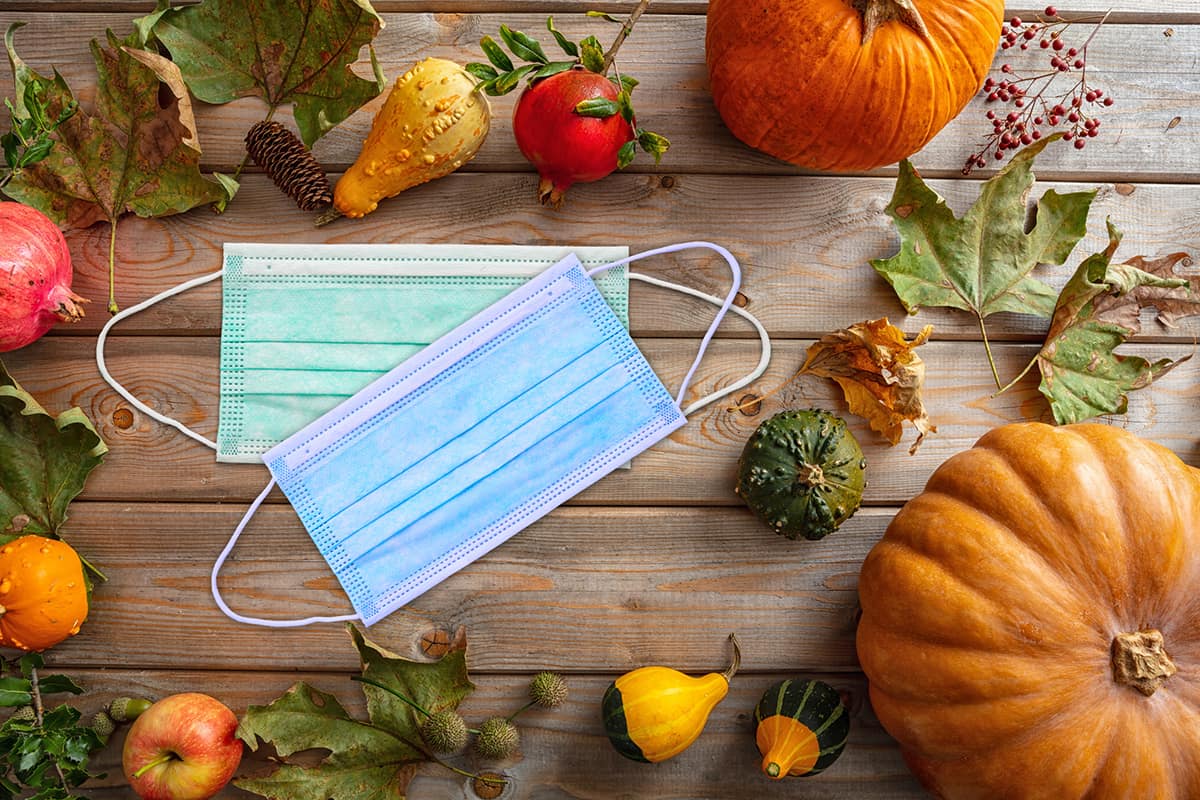 With students headed home for the holidays next week, Embry-Riddle Aeronautical University urges all travelers to avoid unknowingly infecting grandparents, parents or other vulnerable family members by taking the following common-sense steps:
Starting today, step up efforts to keep your distance – before reuniting with loved ones.
When you aren't in classes or other required activities, protect your personal space.
Wear a face covering – both on and off campus.
Stay six feet apart from others at all times.
Avoid events or locations where distancing may not be possible.
Wash and/or sanitize your hands regularly.
Make sure you've had a flu shot.
Have a Covid-19 test if possible, but remember that you could test negative today and become infected tomorrow.
When you get back home, quarantine in your own space for a period of time if possible. We know it's tough, but try to resist immediately hugging and kissing older family members. If you can't resist, make sure you're both wearing masks and turn your faces in opposite directions.
Anything you can do to reduce contact time will help keep you and your family safer. The U.S. Centers for Disease Control and Prevention (CDC) has pointed out that "everyone can make Thanksgiving safer."
"Healthy young adults may be less likely to show symptoms of Covid-19, which means a college student can easily be infectious without ever knowing it," said Sandy Palmer, R.N., director of the Wellness Center on Embry-Riddle's Prescott, Arizona campus. "That puts others at risk. With universities across the country sending students home at Thanksgiving to minimize travel during the pandemic, Embry-Riddle is calling on everyone in the university community to do their part to reduce the spread of the virus."
Long-Term Health Risks
The World Health Organization has reported that "Covid-19 can result in prolonged illness and persistent symptoms, even in young adults and persons with no underlying medical conditions who were not hospitalized." Long-term health risks related to Covid-19 may include heart and lung damage as well as impacts to the brain, joints, muscles, nervous system and mental health, the WHO added.
The most commonly reported long-term Covid-19 symptoms include fatigue, shortness of breath, cough, joint pain and chest pain, according to the CDC. Some patients have reported cognitive difficulties, depression, muscle pain, headache, fever and a pounding heart, the CDC reported.
If you believe you have been exposed to Covid-19, or if you feel ill, please stay in your living space and contact Health Services on the Daytona Beach Campus, (386) 226-7917, or the Wellness Center on the Prescott Campus (928) 777-6653.
The CDC has published guidelines to help make Thanksgiving safer.
If feasible, outdoor Thanksgiving gatherings are best. If weather requires your family to gather indoors, try to increase air circulation in the room and space out the seating. Whenever you aren't taking another bite of delicious holiday food, wear a face covering.
Take precautions now so that your entire family can be present for a more traditional celebration next year.