Prescott Planetarium Named for Generous Donors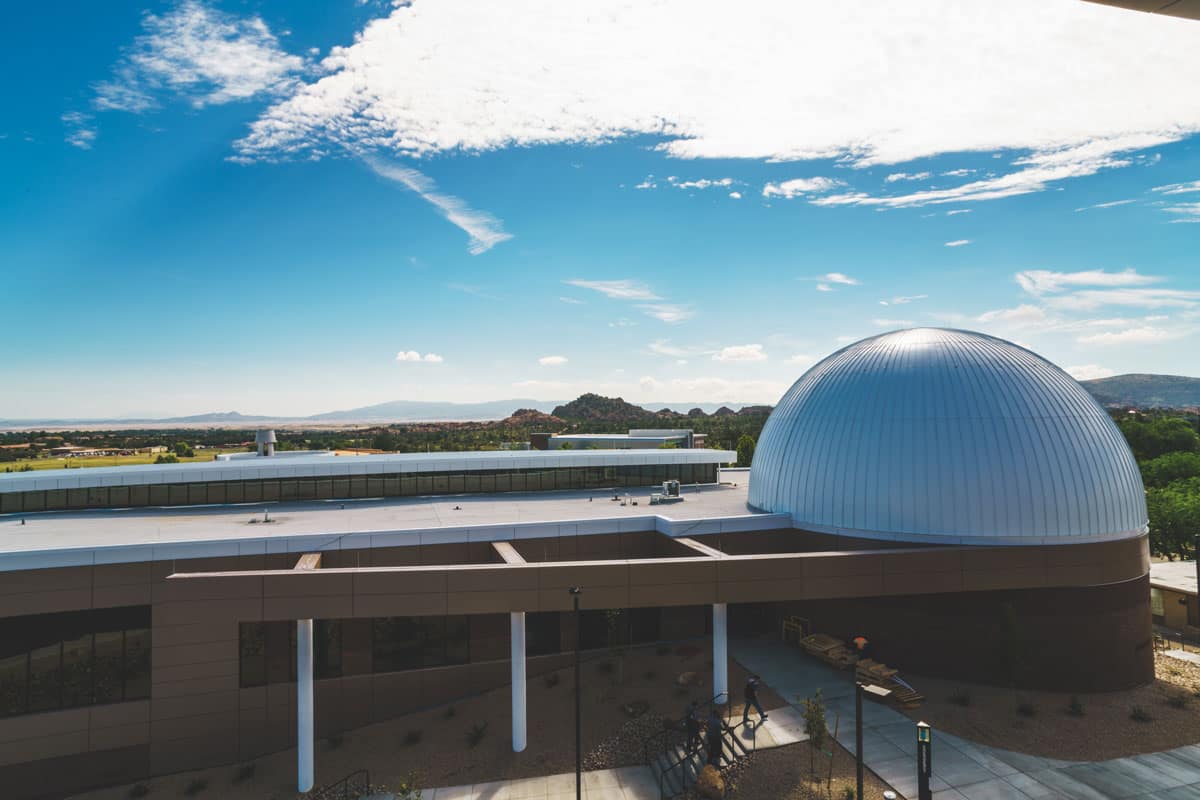 In recognition of a substantial gift to the Prescott Campus, the planetarium in the new STEM Education Center has been named the Jim and Linda Lee Planetarium.
Jim and Linda are local real estate developers and dedicated supporters of the campus. Jim is a member of the campus Board of Visitors.
"We are so pleased to have the support of this prominent local couple as we move forward," says Prescott Campus Chancellor Frank Ayers.
A wall of honor was erected inside the building to display their names. The planetarium is open to the public and is designed for frequent community use. A ribbon-cutting ceremony for the STEM Center took place Friday, Oct. 6, during the 2017 OctoberWest Homecoming Weekend.
"The future of the Embry-Riddle Prescott Campus can't be separated from the future of Prescott," says Jim Lee, who sits on a steering committee for campus buildings. "We are very fortunate and pleased to have Embry-Riddle in our community."
Support Embry-Riddle with your gift today.