Prescott Campus Named Best in Aerospace, Aeronautical, Astronautical Engineering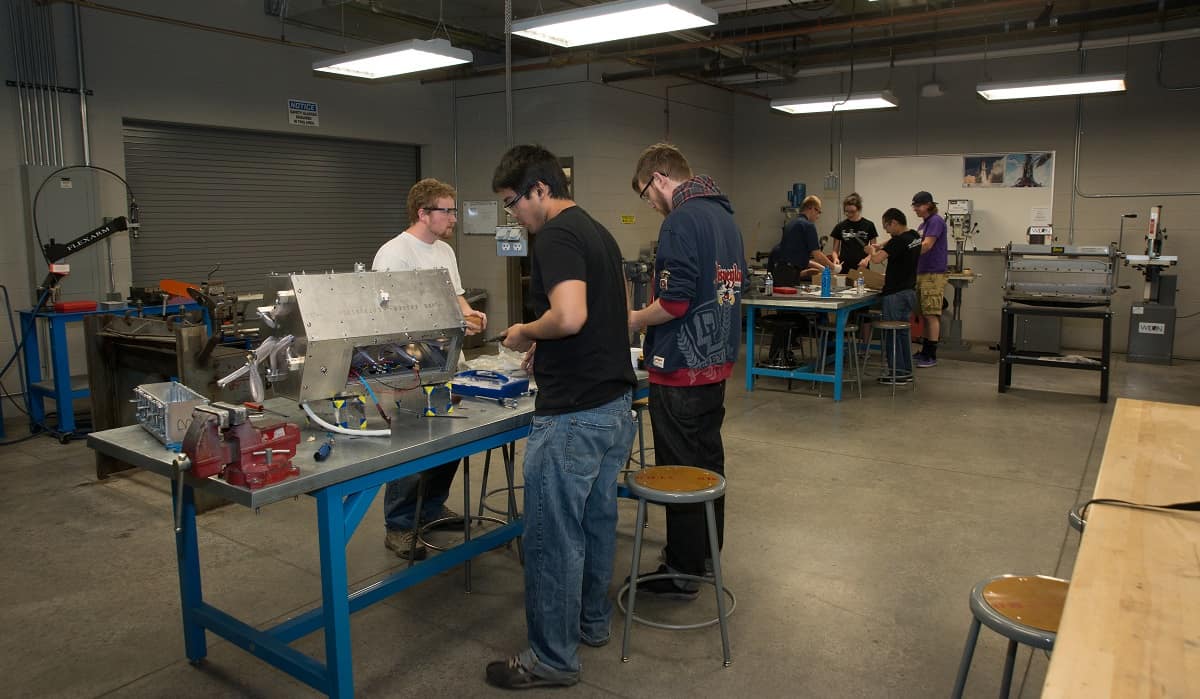 U.S. News & World Report's Best Colleges guidebook, an annual ranking of nearly 1,800 accredited four-year schools in the United States, has ranked Embry-Riddle Aeronautical University—Prescott Campus' Aerospace/Aeronautical/Astronomical Engineering Program No. 1 in the nation among undergraduate institutions in its 2018 edition.
"Embry-Riddle has a long history of preparing our graduates to 'hit the ground running' early in their careers," said Dr. Ron Madler, Dean of the College of Engineering at the Prescott Campus. "We are able to do this because we focus on hiring faculty with significant industry experience and our students are engaged in a hands-on curriculum with new and state of the art labs and facilities."
The ranking was based solely on the judgments of deans and senior faculty who nominated the 10 best engineering programs in the specialty engineering area: Aerospace/Aeronautical/Astronomical. Schools had to receive at least seven nominations in order to be eligible to be ranked.
"This No. 1 ranking reflects the caliber of our faculty, and is exemplified by the quality and hard work of our students and alumni," said Dr. Mark Sensmeier, Aerospace Engineering department chair. "Embry-Riddle Prescott is a true gem in the mountains of northern Arizona. The fact that our academic peers recognize this is encouraging and inspiring."
In the category of Best Undergraduate Engineering Program at schools that don't offer a doctorate, Embry-Riddle Prescott is tied at No. 14 out of a total of 200 schools, and is the highest ranked school in Arizona for this category.
"With the addition of our brand-new, 52,000-square-foot STEM education center, we now have even more lab and undergraduate research space," added Madler. "That, and the addition of our Software Engineering degree program should help to propel our College of Engineering even higher in future rankings."
Highlights of U.S. News & World Report's 2018 Best Colleges guidebook are posted at www.usnews.com/colleges, where the e-book is available for purchase. The print guidebook will appear in stores Oct. 10.
For more information on Embry-Riddle Prescott's College of Engineering, please visit: http://prescott.erau.edu/college-engineering/index.html.