Practice Makes Perfect: National Science Foundation Funds Engineering Research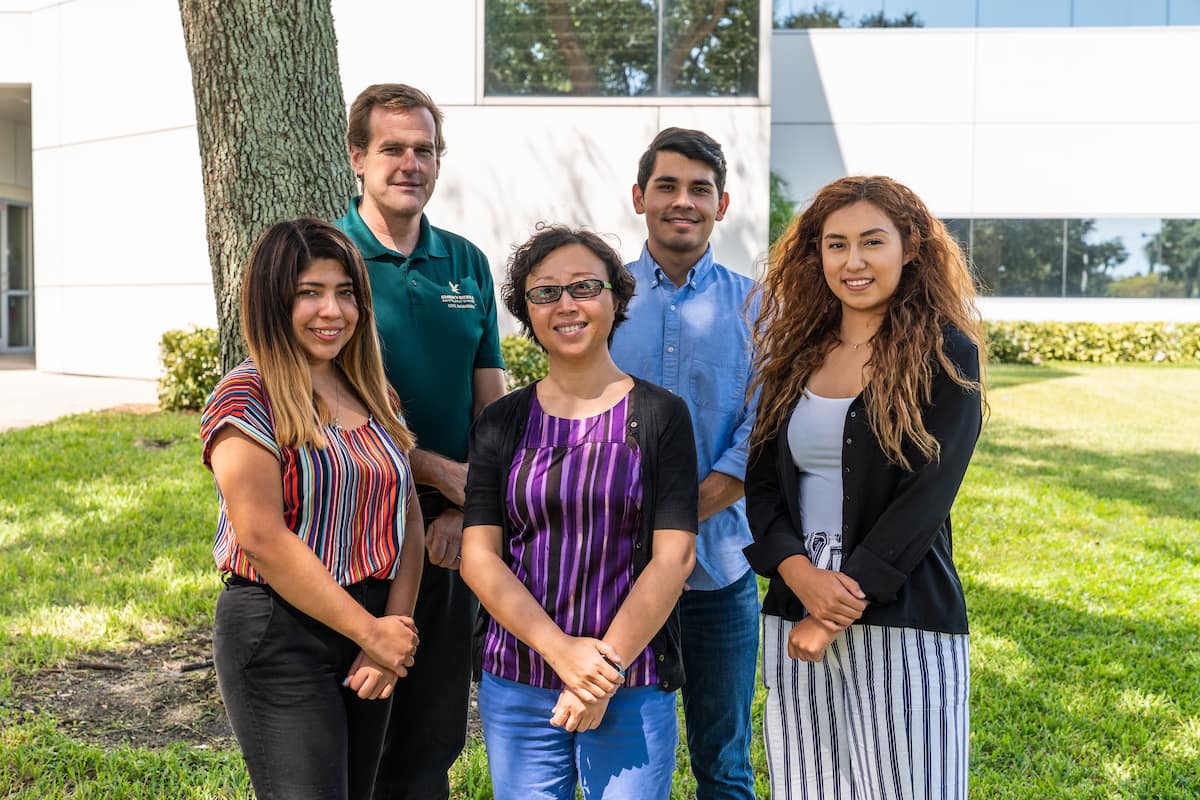 Dr. Yan Tang, associate professor of Mechanical Engineering at Embry-Riddle Aeronautical University's Daytona Beach Campus, has been awarded a $105,043 grant from the National Science Foundation to lead a collaborative research effort exploring the role of practice in engineering education.
While the importance of practice has long been established in studies of competitive sports — its effect is evident in how advanced training methods continue to lead athletes to setting new and better records — Dr. Tang, who also serves as an internship and co-op advisor, said she wanted to explore the impact that practice can have on developing more academic muscles.
"To achieve superior performance, elite performers must practice with tailored drills focused on specific skill deficiencies," she said. "In contrast, engineering students rarely practice with such specificity."
Instead, they hit the books. Students practice problems that exceed their current skill level, which introduces them to new concepts but fails to reinforce that learning. And when learning doesn't come so easily, Tang explained, this traditional model can also work to negatively impact a student's confidence.
Tang's research will focus instead on designing tailored practice strategies to develop learning efficiency, to be used specifically in gateway engineering courses.
"Not all practice makes perfect, but deliberate practice might," she said. "You have to achieve automaticity."
The study, which Tang is designing alongside Dr. Haiyan Bai from the University of Central Florida, will analyze three different practice strategies — practicing with increased difficulty, repetition of practice drills to improve specific skills and building upon previous lessons to consolidate old and new information — and their effectiveness in sharpening a student's problem-solving skills. Quantitative data will be collected from students taking Statics and Dynamics courses on campus, and qualitative data will be used to contextualize the findings. Tang's mentor, Dr. Richard Catrambone of the Georgia Institute of Technology, will also provide expertise in training with examples.
Ultimately, the study aims to expand the community of engineering-education researchers and fast-track the adoption of evidence-based instructional strategies.
"We have critical retention issues in STEM education, and I would like to tackle those challenges," Tang said. "The findings from this project will not only impact 490 undergraduate engineering students and enhance learning mechanics, but it also has the potential to improve learning in other applicable science, technology, engineering and mathematics areas."
Developing one's practice skills, though, can lead to benefits in any area. Tang, who grew up believing she lacked artistic talent, said that one way she's tested the theory is by challenging herself to learn how to paint. She found a teacher and focused intently on the minutia: brush strokes, wrist action, how to choose the right brush, how to paint a leaf. She didn't set out to paint a landscape right away, but after 36 hours of training, she had one — a sailboat on a lake. The painting is now framed and hanging in her office, a reminder of what she, and anyone who commits to deliberate practice, can accomplish.
"Normally people just give up, because they don't understand the principles," she said.
Most education research also tends to be conducted by education psychologists or cognitive scientists working in the K-12 realm, Tang said. Post-secondary STEM education is unique, however, so it requires a unique approach.
"Although college students have been in school for more than a decade, their study strategies are often against how the brain actually works," she said. "Effective practice strategies will not only help students remember the material but also teach them how to study. It will make them better learners."