NTSB Chairman to Speak at Prescott Graduation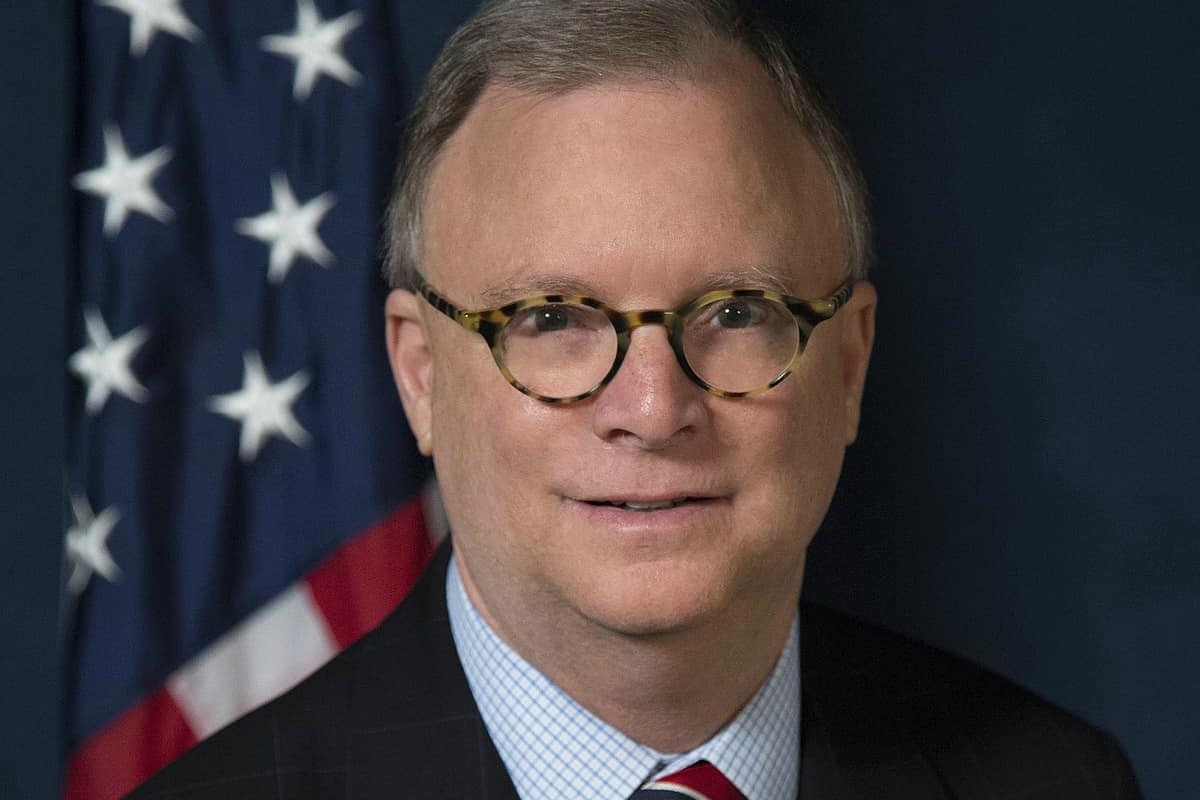 National Transportation Safety Board (NTSB) Chairman the Hon. Robert L. Sumwalt will be delivering the keynote address at Embry-Riddle Aeronautical University-Prescott's spring 2018 commencement ceremony, where approximately 350 students are expected to receive diplomas on Saturday, May 5 at the Prescott Valley Event Center.
Chairman Sumwalt was sworn in as the 14th chairman of the NTSB on Aug. 10, 2017 after being nominated by President Donald J. Trump and confirmed by the U.S. Senate. He began his tenure at the NTSB in August 2006 when President George W. Bush appointed him to the Board and designated him as Vice Chairman. In November 2011, President Barack Obama reappointed Sumwalt to an additional five-year term as Board Member. Since joining the Board, Sumwalt has been a fierce advocate for improving safety in all modes of transportation, including teen-driver safety, impaired driving, distractions in transportation and several aviation and rail safety initiatives.
Sumwalt has ties to Embry-Riddle, having earned a Master's of Aeronautical Science (with Distinction) degree through the Embry-Riddle Worldwide Campus, with concentrations in aviation/aerospace systems and human factors aviation systems.
"Chairman Sumwalt represents the professionalism and commitment to excellence as well as the world-class aircraft safety and accident investigation programs that Embry-Riddle brings to the industry," said Embry-Riddle Prescott Chancellor Dr. Frank Ayers. "His commitment to the safety of the traveling public and to mentoring young professionals as an Embry-Riddle graduate speaks clearly to the importance of the task."
Embry-Riddle's Prescott Campus is recognized and respected worldwide for cutting-edge instruction and offers students a choice of more than 25 STEM-focused degree programs in engineering, aviation, business and the sciences as well as the nation's only College of Security and Intelligence. The private, four-year university is accredited by SACS and has a coed student population of more than 2,600 students who hail from all 50 states and 30+ nations.
For more information on Embry-Riddle's graduation ceremony, visit: http://prescott.erau.edu/campus-life/graduation/.