New AFROTC Commander Circles Back to Where it All Began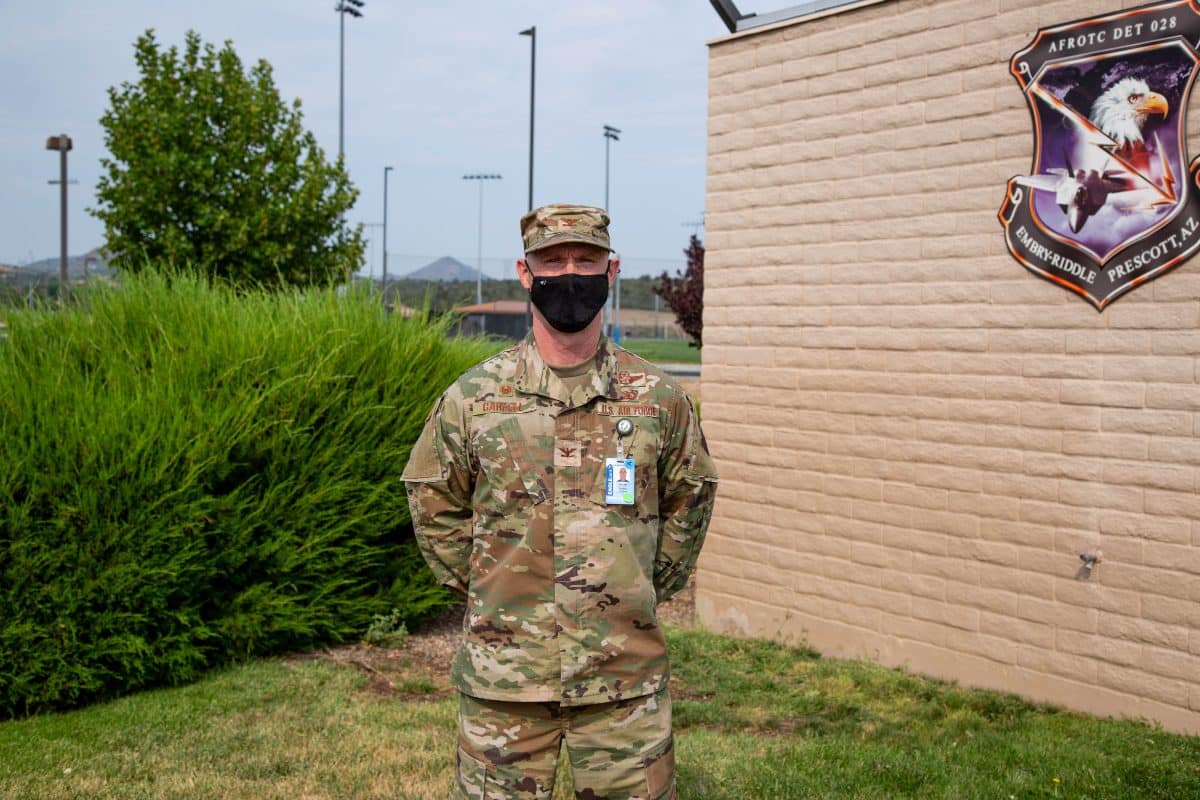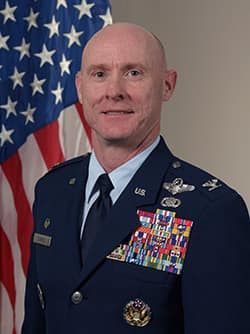 Embry-Riddle Aeronautical University is proud to welcome Col. Douglas T. Carroll as commander and professor of Aerospace Studies for Air Force Reserve Officer Training Corps (AFROTC) Detachment 028 at the Prescott Campus. Carroll is a 1993 graduate of Embry-Riddle, where he received his commission as an AFROTC Distinguished Graduate with a Bachelor of Science degree in Computer Science.
Carroll served in numerous operational, staff and command assignments including commander, 353d Special Operations Support Squadron, Kadena AB, Japan; 353d Expeditionary Special Operations Group, Philippines; and vice commander, 58th Special Operations Wing, Albuquerque, New Mexico. Carroll is a 2013 graduate of the U.S. Naval War College where he earned a Master of Arts Degree in National Security and Strategic Studies.
Prior to returning to Embry-Riddle, Carroll was the director of strategy, plans and policy at Special Operations Command Europe, Stuttgart, Germany. There, he was responsible for translating national theater guidance into operational-level strategy and plans to achieve theater and campaign objectives, as well as programming and coordinating the execution of $152 million of special operations and conventional force funding annually.
Coming back to Prescott and Embry-Riddle after these many years brings back memories for Carroll.
"My fondest memories include sitting in Dr. Art Draut's classes as well as those of the other incredible instructors I was blessed to have, and of working in the physics lab as an assistant, and at the computer lab. I also recall the close relationship AFROTC had with Army ROTC – something I'll continue during my tenure here – and participating in rope bridge and repelling activities with the Army cadets. I also remember the beautiful landscape and sunsets of Arizona – unmatched anywhere in the world – and taking it in from atop Thumb Butte. Finally, I remember learning to Two-Step and Line Dance in the old Activity Center, a skill I've unfortunately let atrophy over the years!"
When it comes to current cadets, educating, training and mentoring first-class leaders for the U.S. Air Force and U.S. Space Force will be his top priority.
"By the time they graduate, I want them to exude enthusiasm, pride and character, and embody the Air Force core values of 'Integrity First, Service Before Self, and Excellence in All We Do,'" said Carroll.
Away from work, Carroll enjoys motorcycle riding and hiking, and he is once again looking forward to enjoying the spectacular Arizona scenery.
"We are excited and honored to welcome Col. Carroll back home to Embry-Riddle," said Dr. Anette Karlsson, Prescott Campus chancellor. "It is a privilege for us to have an accomplished, dedicated Eagle leading and mentoring our current Eagles in Det 028."
For more information on Embry-Riddle's nationally recognized AFROTC program, go to: https://prescott.erau.edu/rotc/air-force