MicaPlex Company Techfit Digital Surgery Scores Big Points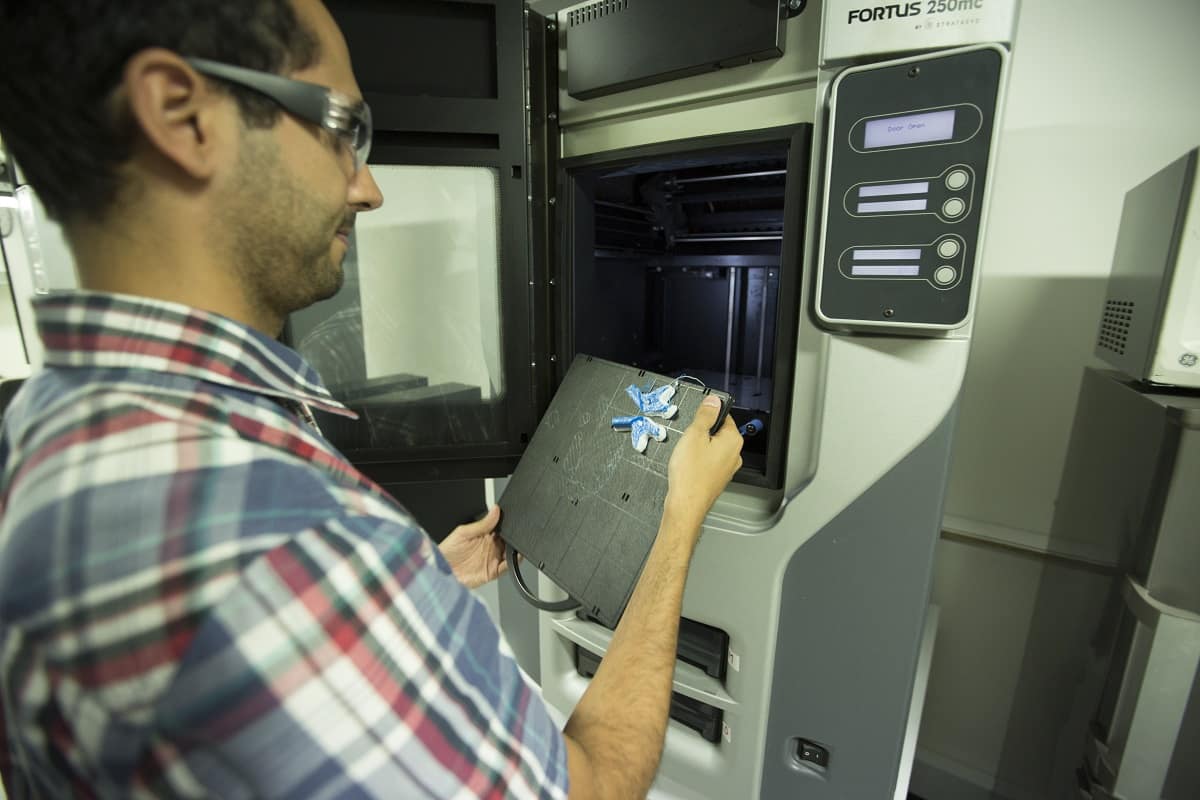 After just over a year at the Embry-Riddle Aeronautical University Research Park, surgical implant company Techfit Digital Surgery is celebrating three huge milestones—being admitted to the Mayo Clinic Life Sciences Incubator, gaining FDA approval for a mobility-increasing wrist implant, and earning the 2019 Volusia County Innovation and Healthcare Award.
Techfit CTO Mauricio Toro attributes the company's recent torrent of successes to its focus on patient needs.
"We keep the patient at the center of our strategy and have a problem-solving mindset and culture," Toro said. "We enjoy solving problems and try to move forward every day toward achieving our goal of making patient-specific customized treatments the new standard of care."
Watch a feature on Techfit Digital Surgery from Spectrum News 13, titled "Hispanic Heritage Month: Volusia CEO's Implants Changing Lives."
Techfit came to Embry-Riddle's MicaPlex research park facility after an extensive scouting tour of the United States, and with the assistance of Team Volusia Economic Development Corporation and the University of Central Florida Business Incubator's Soft Landing Program. In an interview this week, Toro said that having his creative lab and production facility at the MicaPlex has been very helpful to his company's development.
"The resources available—from talent, to contacts, to more operational stuff like having to do with health and safety concerns—have been key to keeping us focused and working on what really adds value to our company and the community," said Toro, who started working and training in healthcare about ten years ago after studying mechanical engineering, motorsport engineering and computer-aided mechanical design.
The company, which launched about ten years ago as part of a Colombian company called Sampedro and was later spun off, produces a wide range of surgical implants for bone reconstruction, to treat pathologies of the musculoskeletal system, especially stemming from trauma, infection and cancer. Beginning with a patient's imaging files that are then converted into 3D-printing models, Techfit crafts the implants and instruments from titanium, polymers and other materials. The devices are perfectly matched to each individual patient and can be produced in as little as ten days.
"We have a team of design engineers who meet virtually with the surgeons and work with them through the whole planning process, gathering specifications and defining the best solutions for each individual patient," said Toro.
According to the company's website, the implants have helped rehabilitate more than 2,000 patients in Latin America and Spain.
Since coming to the United States and launching at the MicaPlex in August 2018, the company has invested $1 million in high-tech equipment and has hired five full-time employees.
"The fact that Techfit was able to go from joining our Research Park just over a year ago to earning these important accolades," said Stephanie Miller, executive director for Embry Riddle's Technology Transfer and Research Park Initiatives, "validates the work that we are doing at Embry-Riddle to help businesses grow and thrive in Volusia County."
Posted In: Institutional News | Research