Machine Capable of 3D Printing Nanoscale Objects to Revolutionize Embry-Riddle Research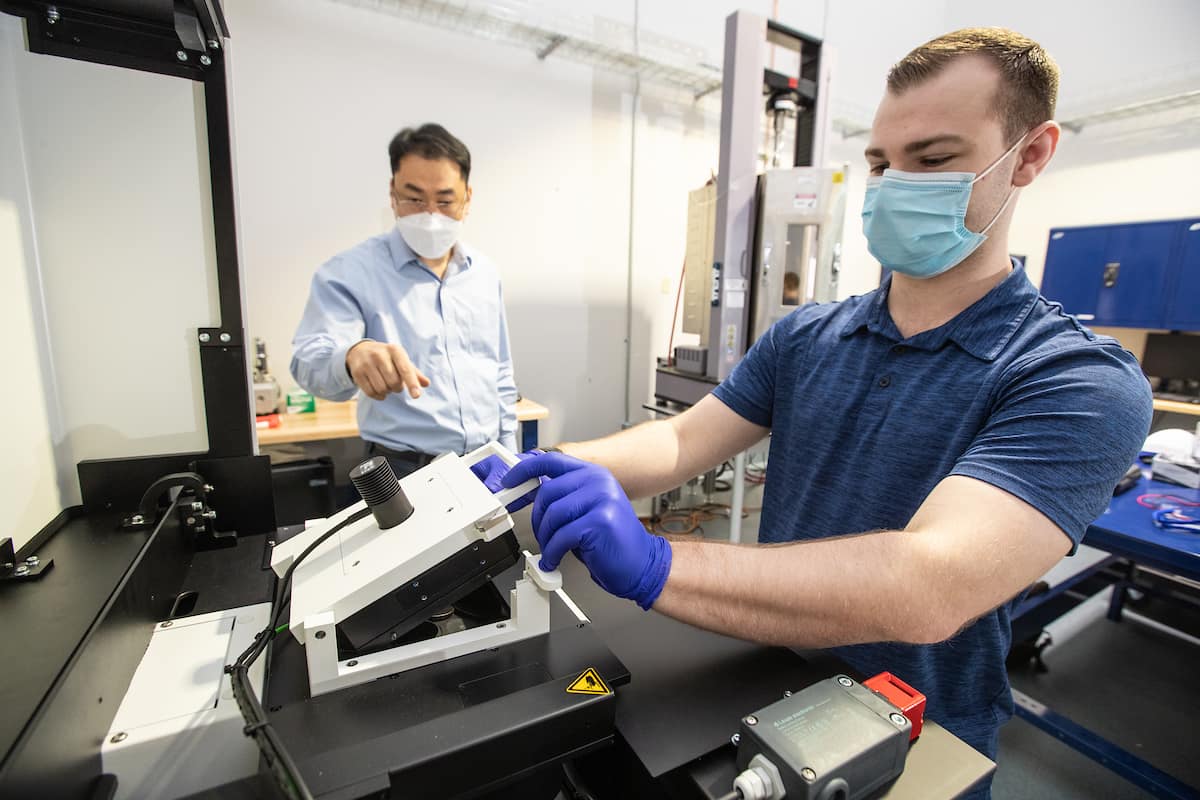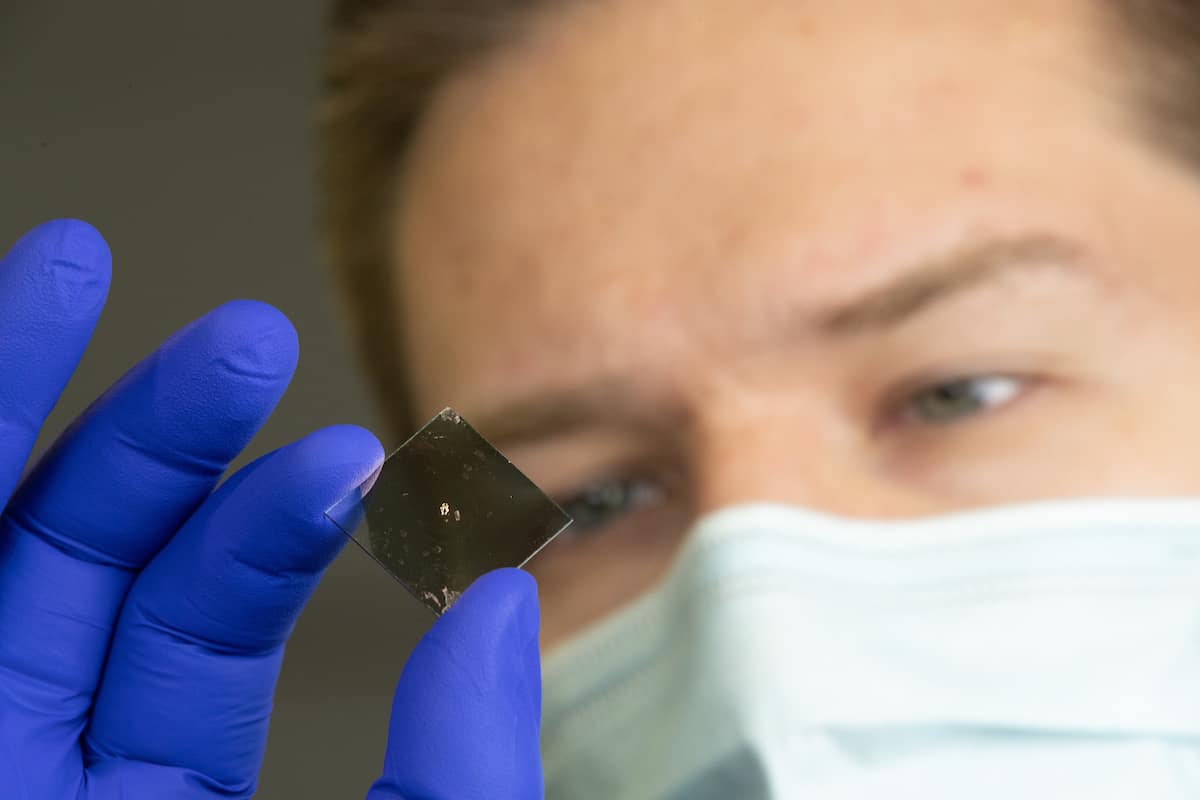 Fabricating objects from their smallest components up is the work of nanoscale 3D printers, traditionally rare devices for scientists to acquire given their cost and sophistication. These machines can potentially be the key to breakthroughs in healthcare and manufacturing, however, offering researchers the ability to build and study objects at the nanoscale level.
That is exactly the hope of researchers at Embry-Riddle Aeronautical University, who recently won a $524,000 grant from the National Science Foundation to bring a nanoscale 3D printer to the Daytona Beach Campus.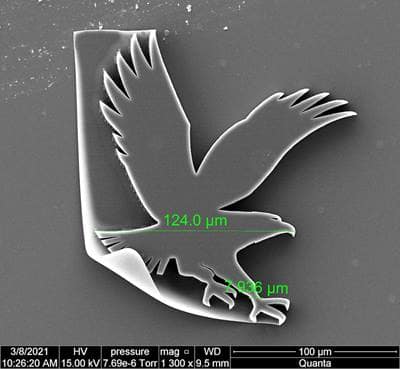 An image captured by a scanning electron microscope shows an early practice print produced by the university's new Nanoscribe Phototonic Professional GT2 nanoscale printer. The 3D print of the university's eagle logo displays the micrometer measurements of the test print produced with a photoresin material with gold sputter coating. As faculty and students gain more experience with the equipment, improvements in the printing and curing process will produce more precise prints for various research initiatives.
For context, a single strand of human hair is anywhere from 50,000 to 100,000 nanometers wide. A red blood cell has a width of 7,000 nanometers. With the ability to create objects this small, Eagle researchers like Daewon Kim, associate professor of Aerospace Engineering and principal investigator of the grant project, are hoping to not only unlock secrets about the material world, but also greatly expand collaboration opportunities for graduate, undergraduate and even K-12 students throughout the region.
"Here is a 3D printer with features as small as 160 nanometers," Kim said. "Questions we only imagined before, such as what if we can make micro-channels to advance our understanding of breast or colon cancers, or what if we can fabricate artificial muscles that behave similarly to real muscles, could be answered through various investigations we can do using this instrument."
Among the projects that are already planned for the printer at Embry-Riddle are the fabrication and testing of nano to microsize materials and structures with smart actuation and sensing, optimize metamaterial structures and polymer curing, and fabricate micromechanical and microfluidic devices to study biochemical processes and cancer.
As Embry-Riddle enhances its research in aerospace structures and materials, sensing, aerospace biology and physiology, the sophisticated 3D fabricator will help to connect the university with other institutions, such as Florida Institute of Technology and the University of Florida, Kim said. By enabling "a regional hub for nano-fabrication research," the instrument should also attract partnerships with corporations at Kennedy Space Center and companies located in Embry-Riddle's John Mica Engineering and Aerospace Innovation Complex (MicaPlex).
"As a major regional resource, this state-of-the-art 3D nano/micro fabrication system will propel a broad range of new aerospace research," Kim said.
Learning opportunities presented by the 3D fabrication system are numerous and varied, Kim said. Embry-Riddle students in such classes as Aerospace Engineering Materials and Biomechanics will have involvement in far more and higher-quality research opportunities available to them. Students in campus organizations for groups that are underrepresented in science and engineering can make use of the instrument for presentations and laboratory demonstrations at their meeting sessions. Graduate and undergraduate students in the teams experimenting with nanoscale fabrication will share their exploration with summer camps organized by Embry-Riddle for K-12.
"Having the research here at Embry-Riddle will open more doors to better train our next generation of a globally competitive STEM workforce," Kim said.
Posted In: Computers and Technology | Engineering | Research