ICAO and Embry-Riddle Formalize New TRAINAIR PLUS Agreement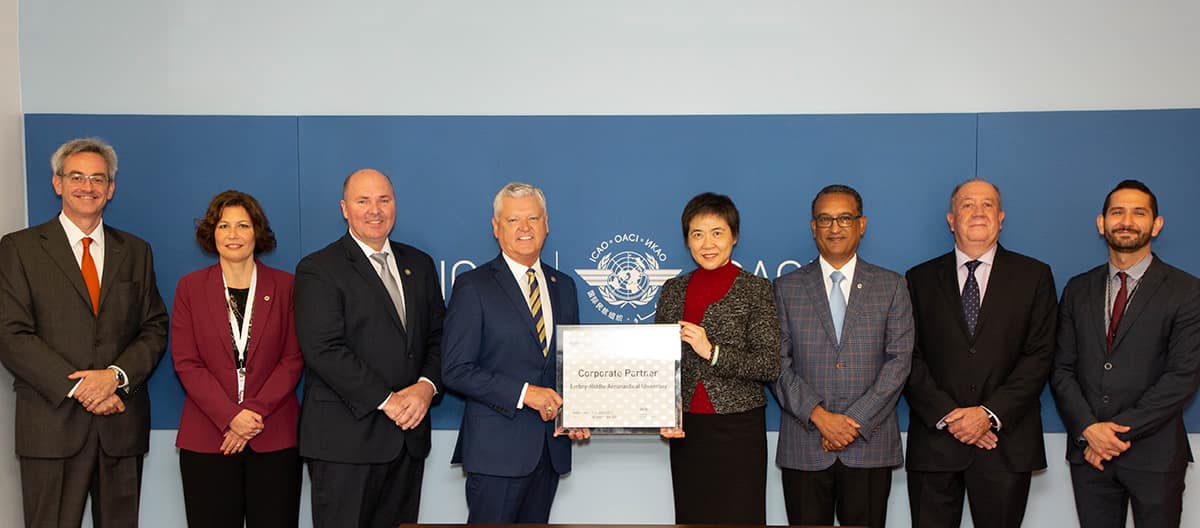 In a special ceremony last Sunday at ICAO Headquarters in Montreal, Embry-Riddle Aeronautical University formalized its participation in ICAO's TRAINAIR PLUS programme by offering a new course entitled "Fundamentals of Cybersecurity for Aviation."
The Professional Education class will combine Embry-Riddle's long history of aerospace education expertise and its skill in training cybersecurity specialists with ICAO's mission of creating training collaborations for the "purpose of providing safe, secure and sustainable development of global air transport."
"ICAO welcomes the new partnership with Embry-Riddle, which will help train aviation professionals to identify and better respond to current and future cyber threats to the benefit of the aviation industry," highlighted Secretary General Dr. Fang Liu. "This course will be delivered under the umbrella of ICAO's TRAINAIR PLUS Programme which is key to building today and tomorrow's aviation competencies. I am confident that this collaboration will bring opportunities enabling significant contributions to the aviation training community."
As a Partner of TRAINAIR PLUS, Embry-Riddle plans to continue creating additional Partnership Training Programmes for ICAO once the cybersecurity course launches.
John R. Watret, Ph.D., Chancellor of the Embry-Riddle Worldwide Campus, said the university is looking forward to taking on such a critical issue.
"As a leader in aviation, we are eager to create a program that will help those in the industry get the training they need to make a difference in aviation safety and security, not only for our industry partners but for airline passengers everywhere," Watret said.
Watret has joined ICAO Secretary General Fang Liu, Ph.D., in signing a Memorandum of Understanding at ICAO headquarters in Montreal on Sunday, Sept. 22.
The course will be targeted at civil aviation regulators along with airlines and airport operators, and is designed to help manage the risks to aviation posed by cyber threats. To help with this task, the aim is to also make the course available online in the future.