How Has Covid-19 Impacted Air Quality? Eagle Researchers Document Changes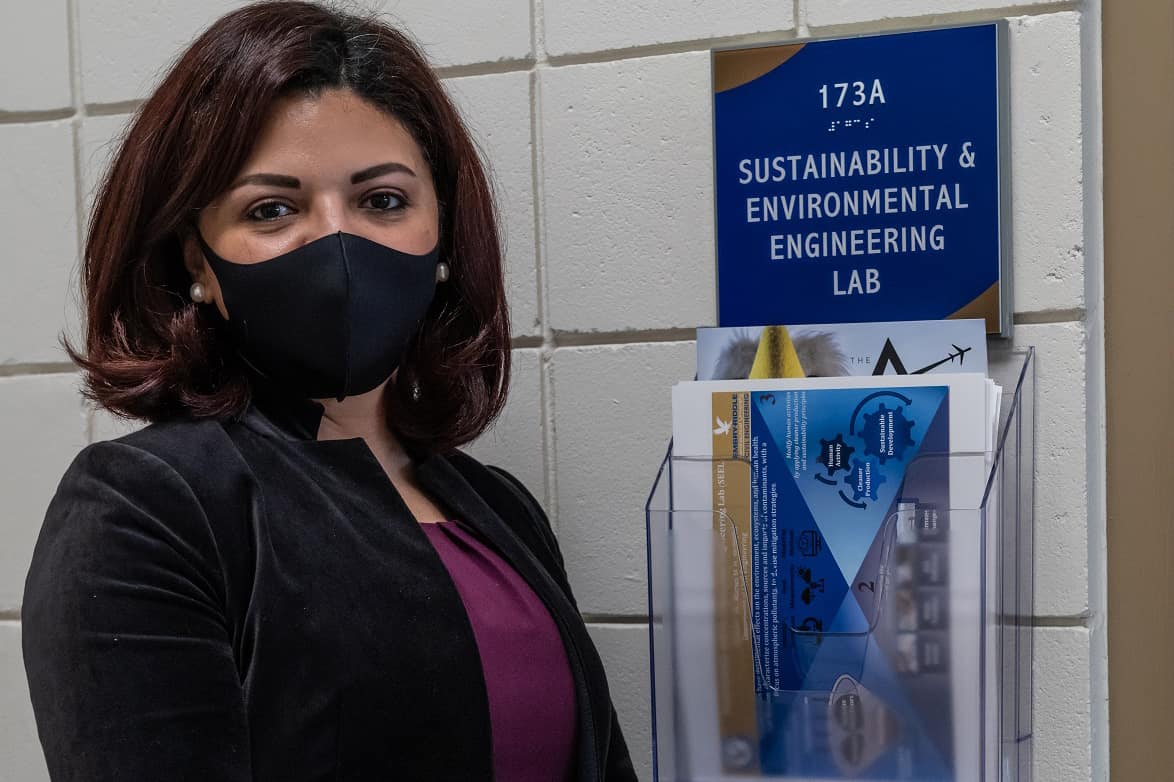 A study by an Embry-Riddle Aeronautical University researcher in collaboration with the University of South Florida and Johns Hopkins University demonstrates insights into changes in Florida air quality that occurred as a result of the pandemic-related lockdowns of 2020.
The research, which will be published in the Environmental Pollution journal, found that 2020 saw 25 percent reductions of nitrogen dioxide and carbon monoxide in the air across Florida — as measured in the cities of Jacksonville, Tallahassee, Gainesville, Orlando, Tampa, and Miami. Those reductions, the study said, were attributable to decreased vehicle use. According to Apple mobility data used in the study, vehicle use decreased by more than 50 percent during the same time frame.
"Implementing changes in policies and putting regulations in place for vehicular emissions, as well as sustainable energy usage, will consequently improve the air quality in Florida," said Dr. Marwa M.H. El-Sayed, assistant professor of Civil Engineering, who is the lead author of the study.
While auto emissions decreased, increases in sulfur dioxide concentrations were detected unevenly across the state and attributed to a rise in the generation of residential power use. The sulfur dioxide increases stemmed mostly from fossil fuel burning, based on data from the US Energy Information Administration, El-Sayed said.
The data was collected by the Florida Department of Environmental Protection at 30 sites from mid-February to mid-April from 2015 to 2020. To take advantage of the opportunity provided by the pandemic to study the air quality effects of decreased vehicle use and increased stay-at-home time, the data from 2020 was compared with the prior years.
Also noted were reductions in ozone levels, as well as increases in particulate matter found to correlate with the increases in sulfur dioxide.
El-Sayed noted that the work was so successful that it is being expanded to other cities and states. Undergraduate Civil Engineering students Kiara Goff and Andres Munevar are helping to expand the research.
"We are expanding this to other regions and also studying the impact of the lockdowns on human health," said El-Sayed.
Posted In: Engineering | Research