Growing Trend Shows Demand for Maintenance Students at Commercial Space Firms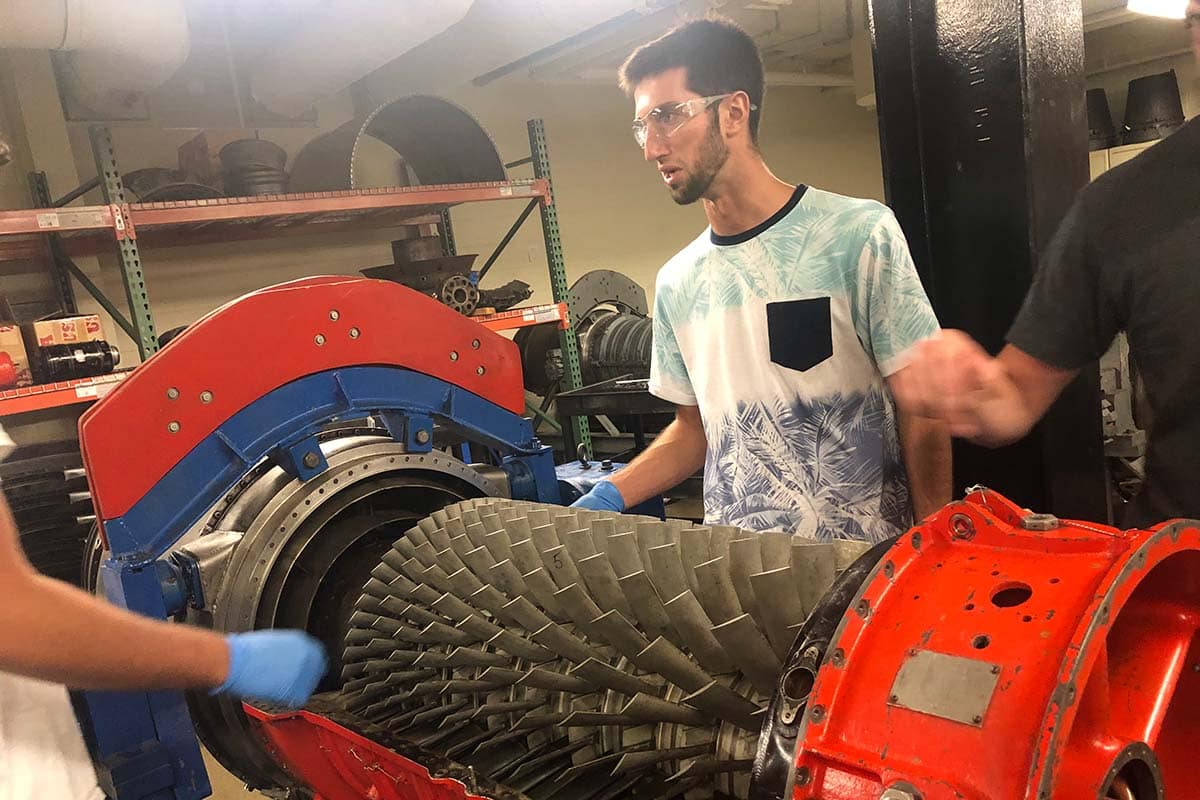 Aviation Maintenance Science (AMS) students have been drawing attention in recent years from a new suitor: commercial space companies.
With at least 16 students from Embry-Riddle Aeronautical University's AMS program hired at SpaceX and Blue Origin within the past six years, program leaders credit a steady evolution in the aviation and aerospace sectors — namely, the commercial space boom: an increase in private aerospace companies, rocket launches and space tourism.
"The space industry has grown rapidly following the government's decision to open up contracts to private companies to provide transportation of supplies and personnel to the International Space Station," said AMS associate professor Marshall Tetterton. "Our students are in demand to commercial space firms, in my opinion, because the program here at Embry-Riddle covers and prepares them for a wide variety of disciplines — such as composites, hydraulics, structural, pneumatics, electrical and powerplant systems — and the core focus is around troubleshooting."
Industry demand for aviation maintenance technicians is higher than ever, corresponding with a projected shortage of both technicians and pilots over the next two decades. According to The Boeing Company's Pilot & Technician Outlook 2020-2039, 612,000 new civil aviation pilots and 626,000 new maintenance technicians will be needed to fly and maintain the world fleet within the next 20 years, even after the effects of the Covid-19 pandemic. Commercial space firms are only adding to that projected need, however, and according to industry leaders, right now is the most exciting time in the history of space — which means jobs.
The versatility of an AMS degree is exactly what drew junior Jack Wernet to the program.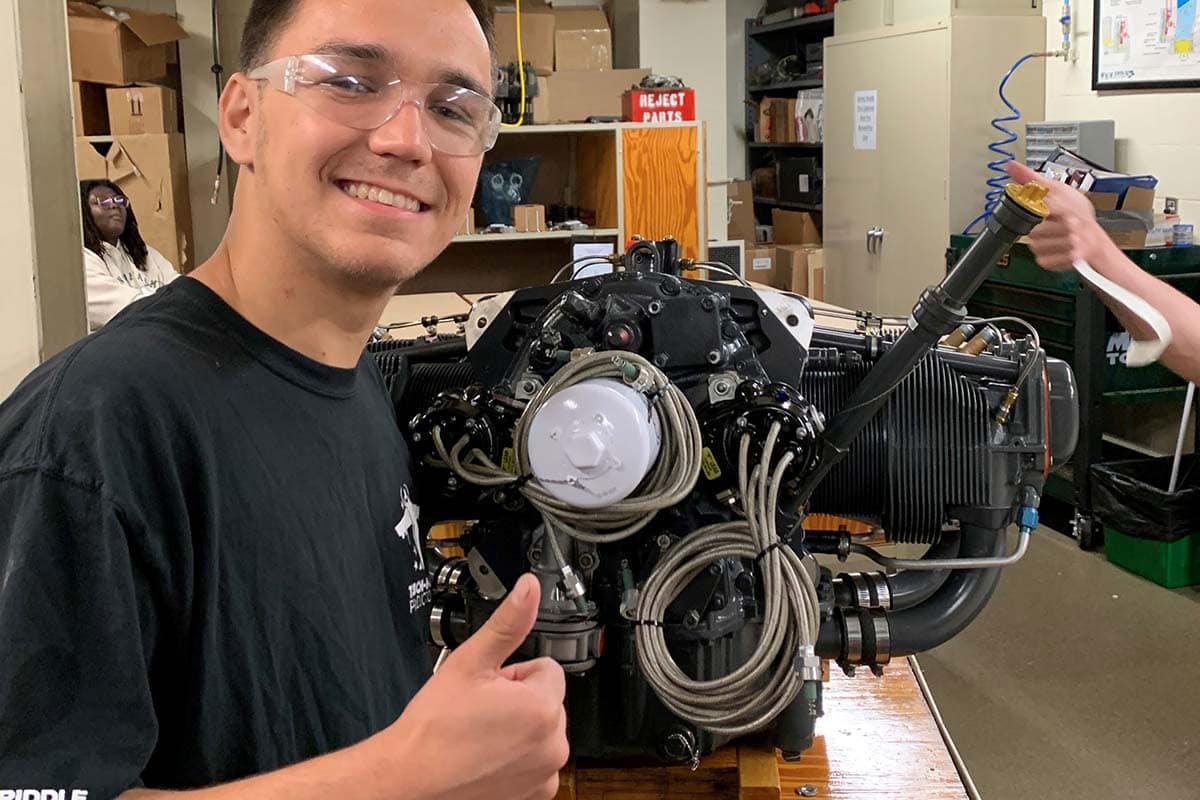 Junior AMS student Jack Wernet trains to become a commercial space technician at Embry-Riddle's Aviation Maintenance Science program. (Photo: Jack Wernet)
"I wanted a hands-on career," Wernet said, adding that he initially came to Embry-Riddle for an Aerospace Engineering degree, before pivoting to AMS. "I believe an Aviation Maintenance Science degree from this university is the best shot I have at getting a job at SpaceX."
Heading into his final semester in the Aviation Maintenance Science Department, Mathias P. Berdugo has different aspirations, but his vision for the future is just as clear.
"Getting the acceptance letter from Embry-Riddle was one of those moments I will never forget in my life," he said. "When I started to think about my future in high school, aviation maintenance was just something I knew I wanted to do. Then I visited campus, and immediately my heart was set on this place."
A minor in Avionics Line Maintenance, Berdugo has gotten more involved in his program by joining the Society of Aerospace Technicians club and becoming a teacher's assistant.
"Without a doubt, that has been the most rewarding experience," he said about his assistant position. "I have discovered a passion for teaching, and it is now something I can see myself doing later in my career after I get some industry experience."
After graduation, his dream job is to become a mobile response technician, traveling the world to fix aircraft out in the field. If Wernet doesn't land a job at SpaceX straight after graduation, the Tampa, Florida, native would like to work in a manufacturing shop or repair station.
"It is my experience talking to students that, initially, they enter into the A&P (Airframe and Powerplant certification) program with the idea that they will get jobs within the airline industry," added Tetterton. "However, as they progress through the program they begin to gravitate towards a specific area, like corporate aviation, airlines, general aviation or the space industry. As the number and frequency of rocket launches increase, more and more interest is moving into the space field."