Gregory, Lyrintzis Named 'Among the Best Minds in Aerospace'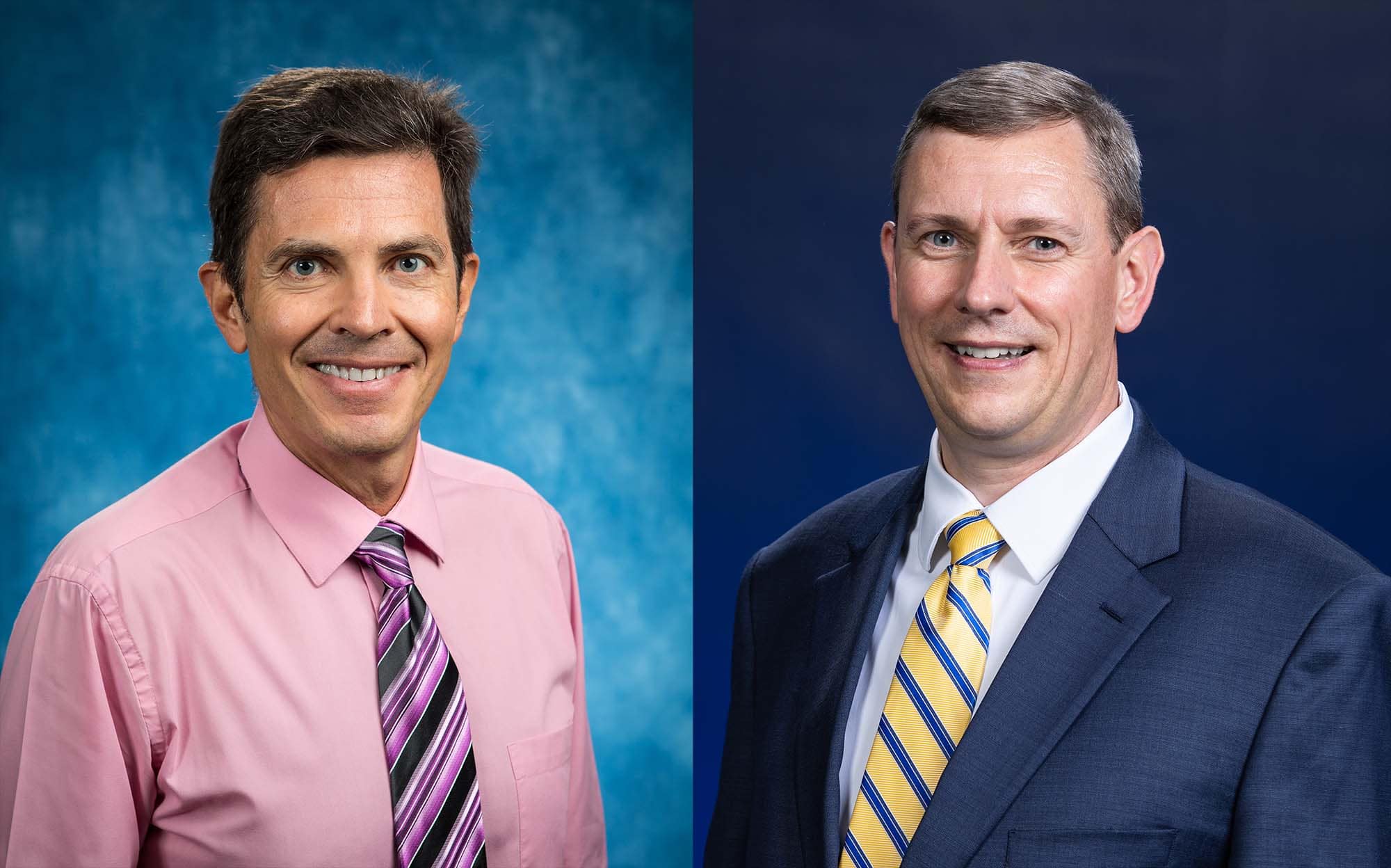 Two Embry-Riddle Aeronautical University faculty members on Feb. 1 were named Fellows of the elite American Institute of Aeronautics and Astronautics (AIAA). They were among only 28 new AIAA Fellows nationwide to earn the distinction this year.
Dr. James Gregory, dean of the College of Engineering at Embry-Riddle's Daytona Beach, Florida, campus, and Dr. Tasos Lyrintzis, chair and distinguished professor of Aerospace Engineering, were among the Class of 2022 AIAA Honorary Fellows and Fellows.
"Whenever our faculty members' contributions are recognized by other scholars in the field, it benefits our students, too, by enhancing the value of the degrees they are earning," said Embry-Riddle's Senior Vice President for Academic Affairs and Provost Lon Moeller. "The AIAA Fellows distinction is richly deserved, and we are tremendously proud of, and happy for Jim and Tasos."
Gregory also this year won the Frank G. Brewer Trophy from the National Aeronautic Association for his significant contributions to aerospace education. He was recognized as a Fellow of the AIAA "for transformational contributions to unmanned aircraft system technologies in the future flight environment, academic leadership and significant impact on aerospace education."
Lyrintsis was recognized by the AIAA "for seminal contributions to the development of computational methods for quiet fixed-wing aircraft and rotorcraft."
According to the AIAA, the world's largest aerospace technical society, the distinction of Fellow recognizes "notable and valuable contributions to the arts, sciences or technology of aeronautics and astronautics."
The Class of 2022 AIAA Honorary Fellows and Fellows "are among the best minds in the aerospace profession," said Basil Hassan, AIAA president. "This distinguished set of individuals has earned the respect and gratitude of the aerospace community. We are in awe of their creativity and valued contributions to the understanding of our universe."
Embry-Riddle Visiting Distinguished Professor Dr. Mark Balas was previously named a Fellow of the AIAA. In addition, more than a half-dozen Embry-Riddle faculty members across the university have been named Associate Fellows over the years.
The AIAA plans an induction ceremony on April 26 in Arlington, Virginia.
Posted In: Institutional News