Golden Eagles Navigate Pandemic in Quest to Defend 33-Year Regional Title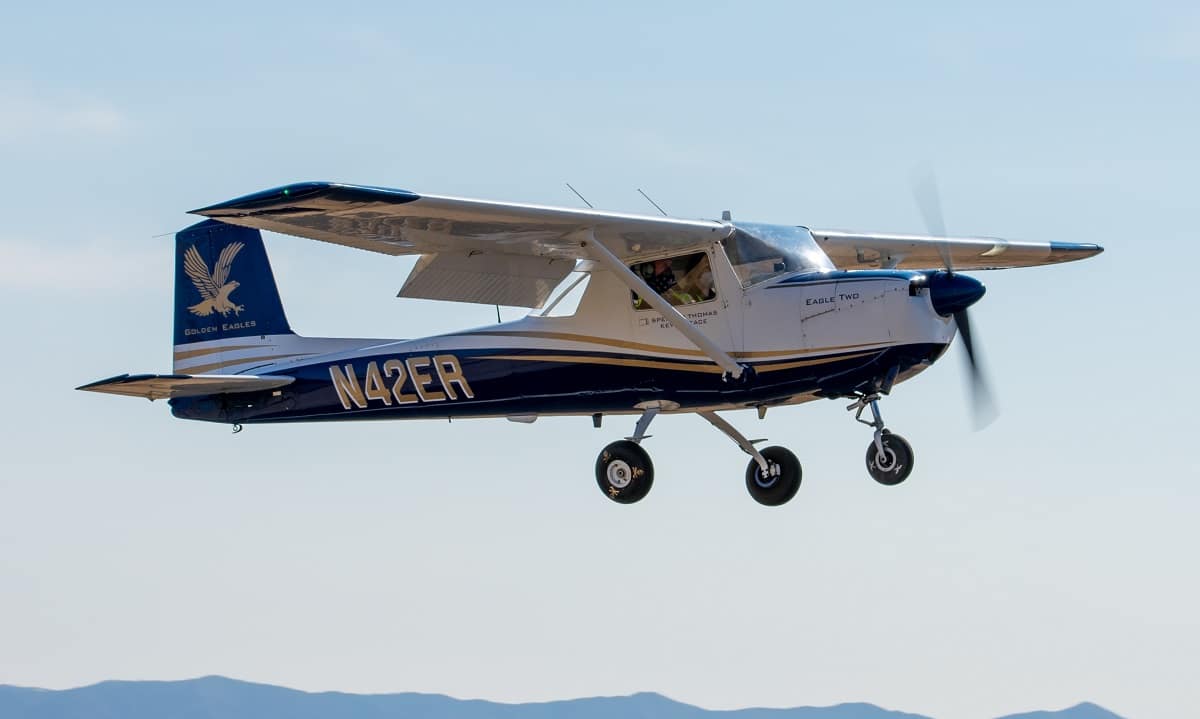 In a normal year, the Golden Eagles Flight Team would vet more than 100 students in weekly face-to-face meetings and social events, as part of a rigorous process to select its new members. After all, with a 33-year record of consecutive regional titles at the National Intercollegiate Flying Association's Safety and Flight Evaluation Conference (NIFA SAFECON) to defend, they had to choose carefully.
This year, however, due to the Covid-19 pandemic, their preparation process looks very different than it did in years past.
"Working with the pandemic has been difficult at times," said Rowan M. Phlieger, the team's public relations officer. "But although a bit altered, our process still selected 10 highly motivated and dedicated individuals to become a part of our legacy."
Those alterations included smaller team meetings, virtual try-outs and socially distanced face-to-face sessions.
"We want to keep our team safe, and we know that if the safety protocols are not followed, we will not be able to practice both flight and ground events, which would cost us both our regional winning streak and a shot at the national championship," Phlieger added. "With nationals being cancelled last summer and regionals being pushed to the spring semester, we have done our best to turn disappointments into silver linings."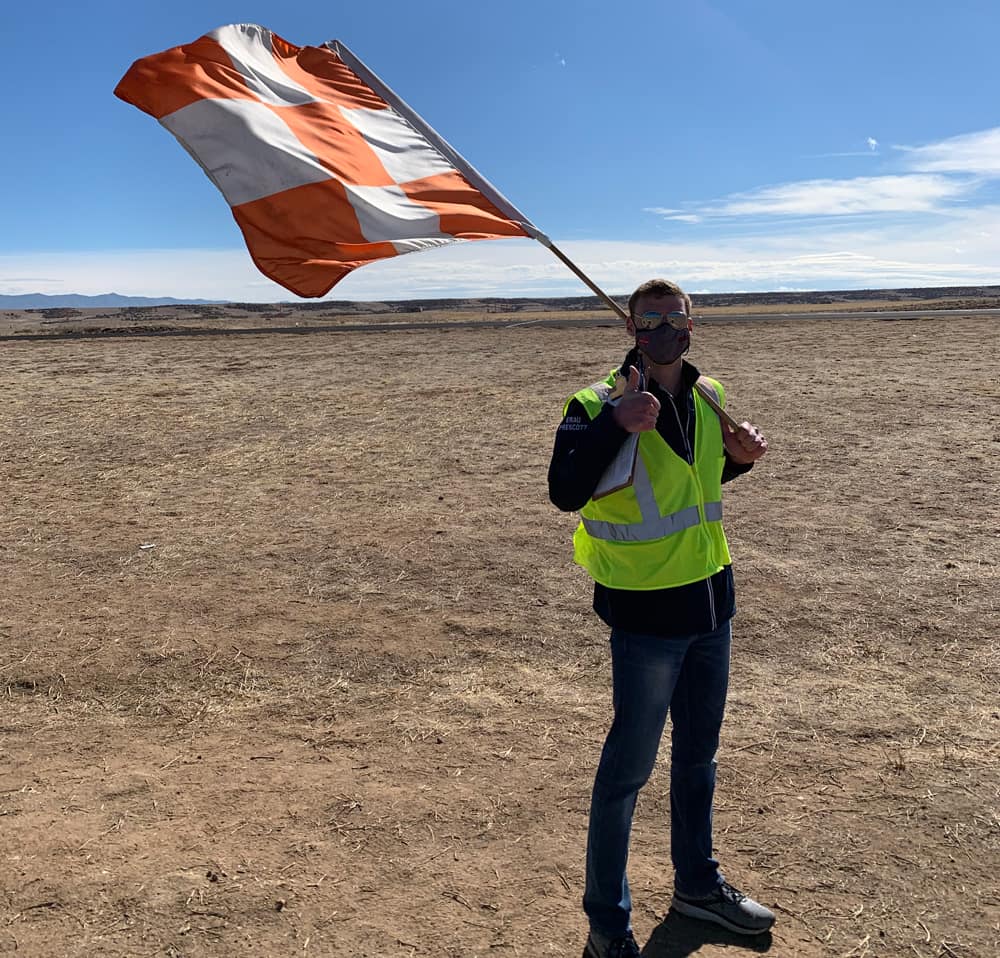 Golden Eagle Gabriel Witt holds a flag on a windy day during the team's recent mock competition.
One of the ways the team stayed sharp during the down time was by holding a mock competition last November, including both flying and ground events, and judged by a group of Embry-Riddle Aeronautical University alumni.
"We were particularly pleased to see our alumni team up with the team's current student leadership to provide this competition," said Parker Northrup, Flight Department chair. "Being the best requires honing your skills through competition. Our current team, and really the whole Prescott Campus, owes a big 'thank you' to these folks who assisted us in staying competitive in spite of the challenges presented by the pandemic."
Aviators are trained to expect the unexpected, Phlieger added. Maintenance delays, poor weather and other unforeseen circumstances are a built-in part of flight — and in that way, navigating the difficulties of the pandemic has been no different.
"It is in times like these we work on our foundation and what we can control," she said. "We cherish all the time that we get in our Cessna 150s and make the best of each flight. This year we added many new flyers to our group and have been training all semester to get them ready to go, since next year many will have to step up and take the place of older flyers."
Dedication, teamwork and resilience — those are the core values Phlieger said the team lives by.
"During times of hardship, which is a theme for many in this pandemic, we have relied on each other for compassion as well as motivation," she added. "Healthy competition is what our team thrives on, and although we haven't been able to have any large team events in person like in years past, we are setting our sights higher than ever and waiting for the day to come when it is safe to celebrate again."
The regional competition was held virtually on Feb. 27. Participating teams across the country performed tests under the supervision of a NIFA judge at their home school. Scores are currently being calculated with the winners to be announced in the coming weeks.