Forensic Accounting Investigates Complex Financial Crimes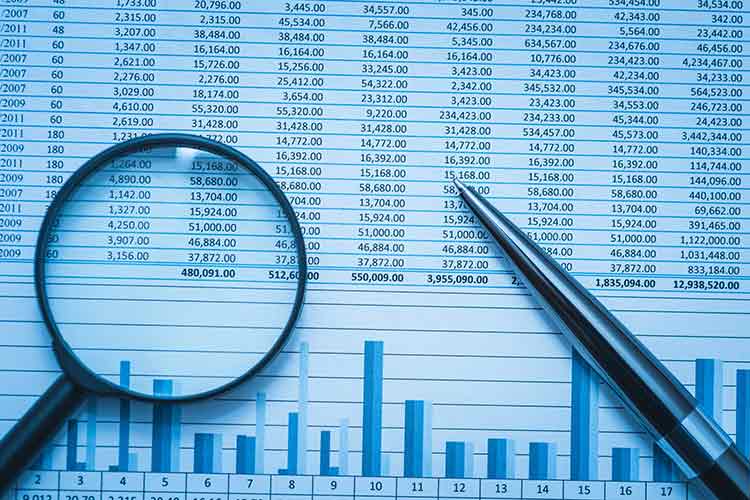 Earlier this year, Elon Musk made headlines after posting a 53-character tweet about Tesla going private. The next two months resulted in a Securities and Exchange Commission (SEC) investigation that led to Musk stepping down as chairman of Tesla and $40 million in penalties.
Forensic accountants are often brought in to cases like this to examine every aspect of the financial picture. They look at accounting discrepancies, research the existence of claimed funding, evaluate fluctuations in stock prices and determine monetary damages from market activity.
Who Are Forensic Accountants?
"Everyone thinks forensic accounting is a brand new thing, but it was actually started in 1824," explained Dr. Cindy Greenman, associate professor of Accounting at Embry-Riddle Aeronautical University. "The real need for this profession came in the 20th century with huge financial frauds, like Enron, WorldCom, and Tyco International."
It was then that companies began disclosing billions of dollars lost from fraud. This type of "white collar crime" is a growing problem with an estimated trillion dollars in losses every year, according to a 2017 Crowe Clark Whitehill report. The Association of Certified Fraud Examiners (ACFE) reports that employees throughout organizations commit fraud, from entry level to the executive suite.
With awareness growing, forensic accounting has turned into a highly sought after occupation. The Bureau of Labor Statistics predicts 13% job growth through 2022 for accountants and auditors. Additionally, the organization estimates that the median salary for financial examiners was $81,690 in 2017. The ACFE estimates that Certified Fraud Examiners (CFE) earn 31% more than their non-certified counterparts.
"Forensic accountants are hired by lawyers, courts, banks, police, government entities and private companies," explained Dr. Greenman. "Everyone wants a forensic accountant on their team."
Depending on the assignment, forensic accountants play an important role in private audits, criminal investigations and matters of national security. They identify and examine suspicious activity, uncover potential new leads for an investigation, collaborate with colleagues and other organizations to explore complex financial issues, and communicate concerns about financial crimes.
Is Forensic Accounting for You?
Forensic accounting is a blend of accounting, investigative, and law classes. Many forensic accountants are hired in an anti-crime capacity, which entails specific qualities that contribute to success. According to Dr. Greenman, individuals with the following attributes are ideal:
Analytical
Detail-oriented
Good at breaking problems into smaller parts
Organized
Good at puzzles and putting things together
Inquisitive
Intuitive and logical
Persistent
Good communicators
High morals, ethics, and personal values
Forensic Accounting Degree at Embry-Riddle
Embry-Riddle is one of a few schools in the nation to offer a Bachelor of Science in Forensic Accounting and Fraud Examination degree. This program partners with the ACFE and prepares students for the four sections of the CFE certification.
"Not all of our graduates work in an anti-crime capacity," shared Dr. Greenman. "Our students learn all the skills required for any accounting position, which leaves them wide open as far as what they can do."
The program also meets the requirements of the American Institute of Certified Public Accountants, preparing students to take the CPA exam after completing the additional required 30 educational hours.
Forensic Accounting and Fraud Examination students have the opportunity to participate in internships that offer real-world experience. Embry-Riddle students have interned with the FBI, The Boeing Company, Lockheed Martin, Wells Fargo, local CPA firms and more.
"Our students have covered everything from revenue management, internal auditing, and purchasing to anti-terrorism and gang unit work during their internships," said Dr. Greenman.
To learn more about the Bachelor of Science in Forensic Accounting and Fraud Examination, visit erau.edu.