All Clear? Feel Free to Remove Your Mask at Embry-Riddle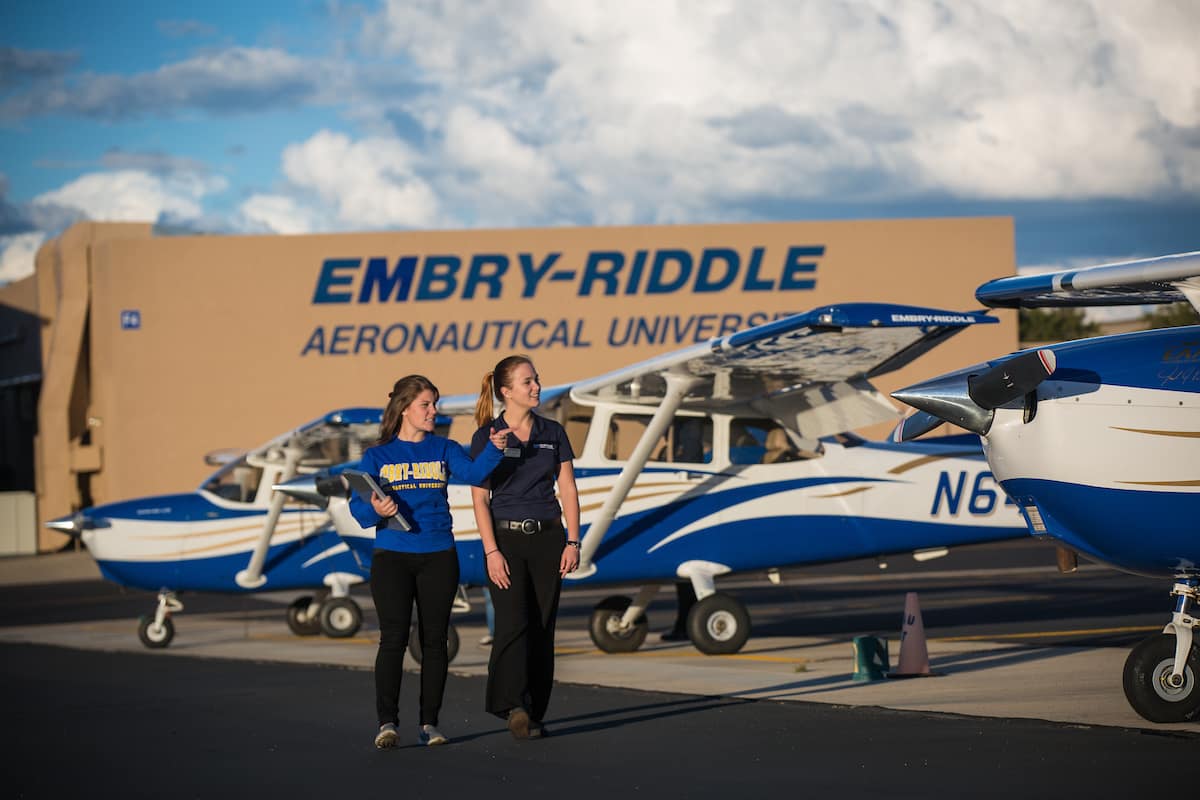 Dear Embry-Riddle community:
I'm pleased to report that because of your efforts, Embry-Riddle Aeronautical University this week reached a shining light at the end of the tunnel. At each of Embry-Riddle Aeronautical University's three campuses, more than 25 percent of the summer population has now been fully vaccinated, based on currently enrolled students and teaching faculty at our residential campuses, and staff at Worldwide Headquarters.
That achievement – plus yesterday's dramatic announcement by the U.S. Centers for Disease Control and Prevention (CDC) – means that those of us who have been fully vaccinated can safely remove our face masks and shields on Embry-Riddle's campuses, so long as we display our All Clear designation.
Effective immediately, Eagles who show the All Clear designation – 14 days after receiving both doses of the Pfizer or Moderna vaccines, or the single-dose Johnson & Johnson (Janssen) vaccine – can remove their masks both indoors and outdoors, without physical distancing, in keeping with the new CDC guidelines. They can also remove their masks for in-person office hours, training inside aircraft, and small group meetings with vaccinated as well as unvaccinated people (who must wear masks). They can host guests in residence hall rooms.
If a member of your group has not been vaccinated, or does not yet have the All Clear designation, they must simply continue to wear a mask and remain six feet apart; no one should ever be excluded or called out because of vaccination status. Please be kind in navigating these issues, keeping in mind that we are all in a transitional phase together.
These changes mark the start of our journey back to the freedoms and activities we have missed during the pandemic. We will provide further specifics related to group activities as the CDC continues to update its guidance.
Some of you have asked whether Embry-Riddle is requiring vaccinations. Let me be clear – the answer is no. Embry-Riddle is strongly encouraging everyone to get vaccinated against Covid-19, in keeping with CDC recommendations. We are also encouraging everyone to voluntarily report vaccination through our All Clear system, so that we can keep an accurate count. With that said, we fully understand that vaccination may not be appropriate for those with certain medical conditions or sincerely held religious beliefs. I urge all Eagles to be kind and respectful of one another.
The pandemic has been a time of great uncertainty. Each of you have made tremendous sacrifices. Every day, I have been filled with pride to witness your selfless perseverance and your concern for the safety of those around you. The Reverend Dr. David Keck, our chaplain, likes to say that Embry-Riddle is a good place to be when something bad happens. We rally together. We help each other. From the bottom of my heart – thank you.
Please watch for additional details about our plan to get as close as possible to pre-pandemic operations.
P. Barry Butler, Ph.D.
President
(The following message was sent by the Office of the President to the Embry-Riddle Aeronautical University community on May 14, 2021.)