Family Dedicates Bench in Memory of Daytona Beach student Jake Vernon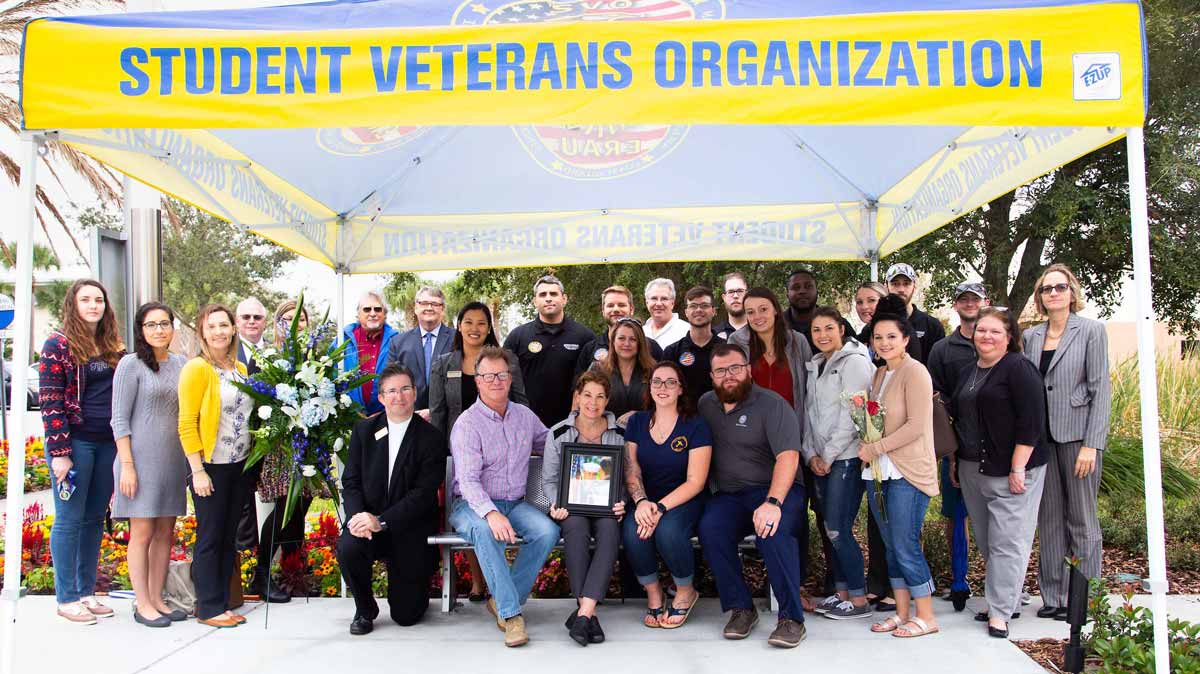 Standing near the College of Aviation and flight operations building on Embry-Riddle's Daytona Beach Campus, Janine Ortgies recalled how happy her son, Jake Vernon, was to be studying here.
"This was Jake's goal to be here and be a pilot," she said at a Dec. 14 ceremony dedicating a bench on campus in his memory.
Family, friends and fellow Embry-Riddle student veterans joined university faculty and staff for the dedication and a reception that followed.
"Jake had found a home with flight," said Rev. David Keck, who led the dedication. "We hope this will be a place of peace for you all."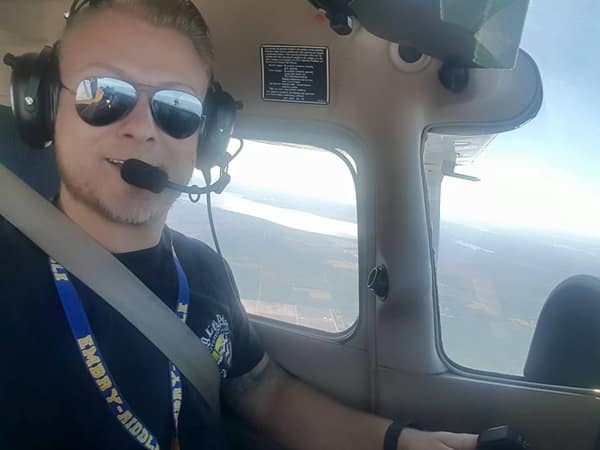 Vernon was a junior in the aeronautical science program and had earned a private pilot certificate and instrument rating, when he tragically passed on July 27, 2017, at the age of 24, from a fatal surgical complication that occurred during a heart ablation procedure.
"Love, support and God is the only way we get through this," said Ortgies, a first-grade teacher in California.
Originally from Camarillo, California, Vernon served in the U.S Navy, before coming to Embry-Riddle's Daytona Beach Campus to pursue flight.
Steve Walsh, who attended the ceremony for Vernon with other Student Veterans Organization members, said his group strives to be a family for other student veterans. Ortgies thanked student veterans for their support in helping her pack up and move Vernon's belongings home, after he passed away.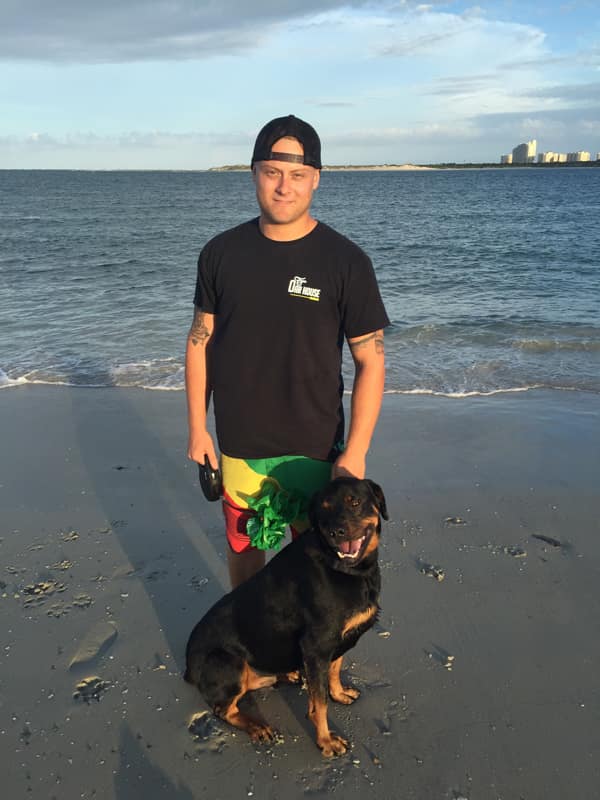 Matt Kimball, who attended the ceremony, met Vernon in the Navy, when both of them were stationed at Tinker Air Force Base in Oklahoma. Vernon served as Master at Arms, a part of the base's security force personnel.
"We were both into the same thing — dirt bikes, cars and airplanes," Kimball said. "We both knew we wanted to fly when we got out."
Vernon also met Brittany Skinner, who worked in aviation mechanics on the base. The pair fell in love and were together for more than two years. Ortgies said it was evident to her that the two would eventually marry.
Skinner, who attended the dedication, said when Vernon decided to attend Embry-Riddle, he chose the Daytona Beach, Florida, campus, so Skinner could accompany him and be closer to her family in North Carolina.
"The plan was we both wanted to finish school before getting married in a few years," Skinner said.
Skinner recalled how much Vernon loved flying and being a student at Embry-Riddle.
"His dad was a helicopter pilot and he used to go flying with him," she said. "When you see a little kid on Christmas … that was Jake with flying. He was so passionate about it."
This is exactly what Jake would have wanted — to be remembered here.
Now a biology student at Daytona State College, Skinner said her goal is to attend medical school and become a physician.
"I don't want another family to go through this," she said. "If I do make it through school and become a cardiologist, I would really like to do research on atrial fibrillation."
Skinner, along with students from the university's Students Veterans Organization and Center for Faith and Spirituality, painted the Embry-Riddle Spirit Rock on campus in memory of Vernon's birthday on Dec. 22. He would have been 26 years old.
"This is exactly what Jake would have wanted — to be remembered here," said Ortgies. "He loved this place."