Annual Faculty and Staff Campaign begins February 1!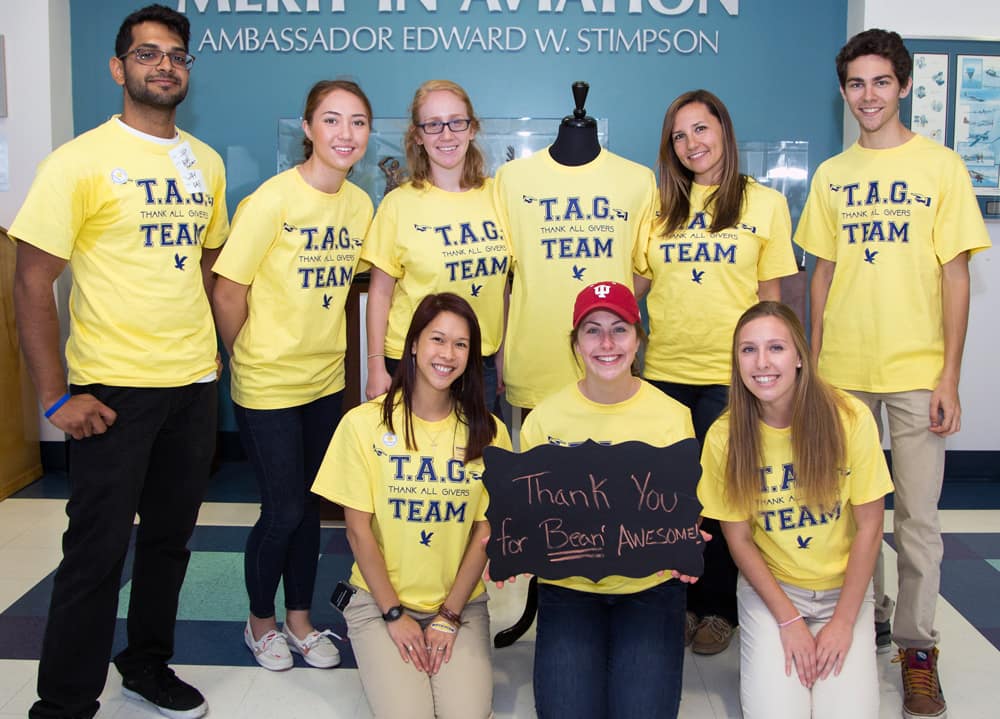 The annual Faculty and Staff Campaign is one of the key ways the Embry-Riddle family supports its own.
Our students will become the best aviators, engineers, analysts, researchers and entrepreneurs that they can be. Their success is our success: They will propel their chosen industries and the reputation of their alma mater ever higher.
To maintain this momentum, we are excited to announce that Embry-Riddle's Faculty and Staff Campaign is starting anew on February 1, 2019 until May 1, 2019. By participating in this year's campaign, Embry-Riddle employees demonstrate to the community of students, alumni and key investors that we are part of something truly special — something larger than ourselves.
We broke records last year, with 825 of us supporting our students through philanthropy. As a way of saying thank you, we have published a list of faculty and staff contributors both online and in The Avion and Horizons student newspapers. That's part of how we celebrate all you do for the university.
Be on the lookout for more information about our annual TAG Day (Thank-All-Givers Day), near the end of the campaign, when Embry-Riddle students will visit each donor at their offices on our residential campuses to recognize them for their gifts.
With your help, we can reach our goal of 900 donors in 2019. Visit the Faculty and Staff Campaign page for all the details, including donor lists, allocation options, and payroll deduction.