Embry-Riddle Named One of 2019's Top Companies to Work for in Arizona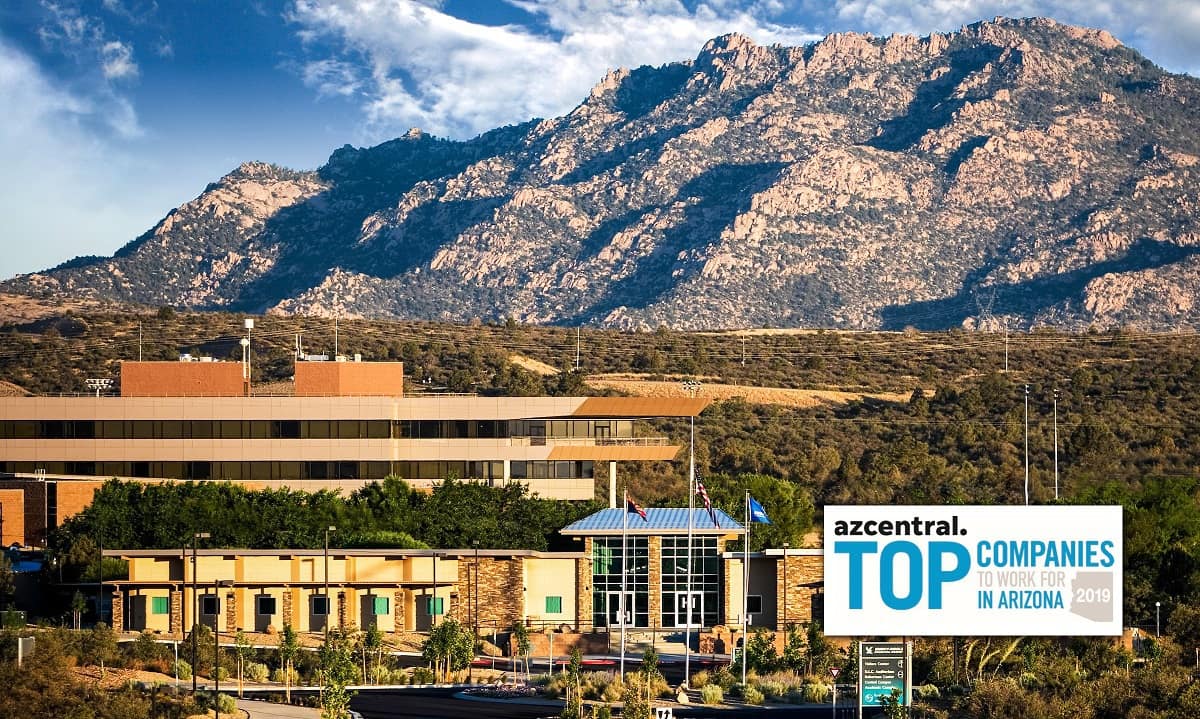 Embry-Riddle Aeronautical University has been named one of 2019's "Top Companies to Work for in Arizona," by AZCentral.com, the Arizona Republic and BestCompaniesAZ.
The "Top Companies" honor is based on employee satisfaction surveys and an evaluation of the employer's human resources programs, benefits and workplace culture. Out of the 125 businesses on the list, Embry-Riddle is the only higher-education institution with a residential campus in Arizona to be awarded Top Company status.
"It's important that faculty and staff feel that Embry-Riddle is a good place to work because that fuels the encouragement and support they can give our students, which is our first priority," said Embry-Riddle President P. Barry Butler. "We also employ hundreds of students on our campuses and modeling a professional workplace is another valuable experience we can deliver."
The university as a whole, which includes a residential campus in Daytona Beach, Fla., as well as more than 130 Worldwide Campus locations, has also consistently ranked as one of the nation's "Great Colleges to Work For" by The Chronicle of Higher Education, the nation's largest newsroom dedicated to covering colleges and universities and a leader in higher-education journalism.
This past year, only 84 schools in the nation earned the title of "Great College to Work For." Embry-Riddle was cited for excellence in the categories of compensation & benefits; job satisfaction; respect & appreciation; and work/life balance.
The university's 2,400 full-time employees around the globe enjoy competitive compensation and robust professional development opportunities. Employees also benefit from paid personal leave upon hire, paid holidays including a one-week paid break at the end of the year, a 403(b) retirement plan (pre-tax or ROTH) with Embry-Riddle providing a 6% gift and up to 3.5% matching contribution, affordable, comprehensive health insurance and a four-day summer workweek. Additionally, tuition waivers give employees and their families free access to a world-class Embry-Riddle undergraduate and/or graduate degree.
Visit
careers.erau.edu
for information on Embry-Riddle career opportunities.