Embry-Riddle's Emergency Response Team Named Collegiate EMS Organization of the Year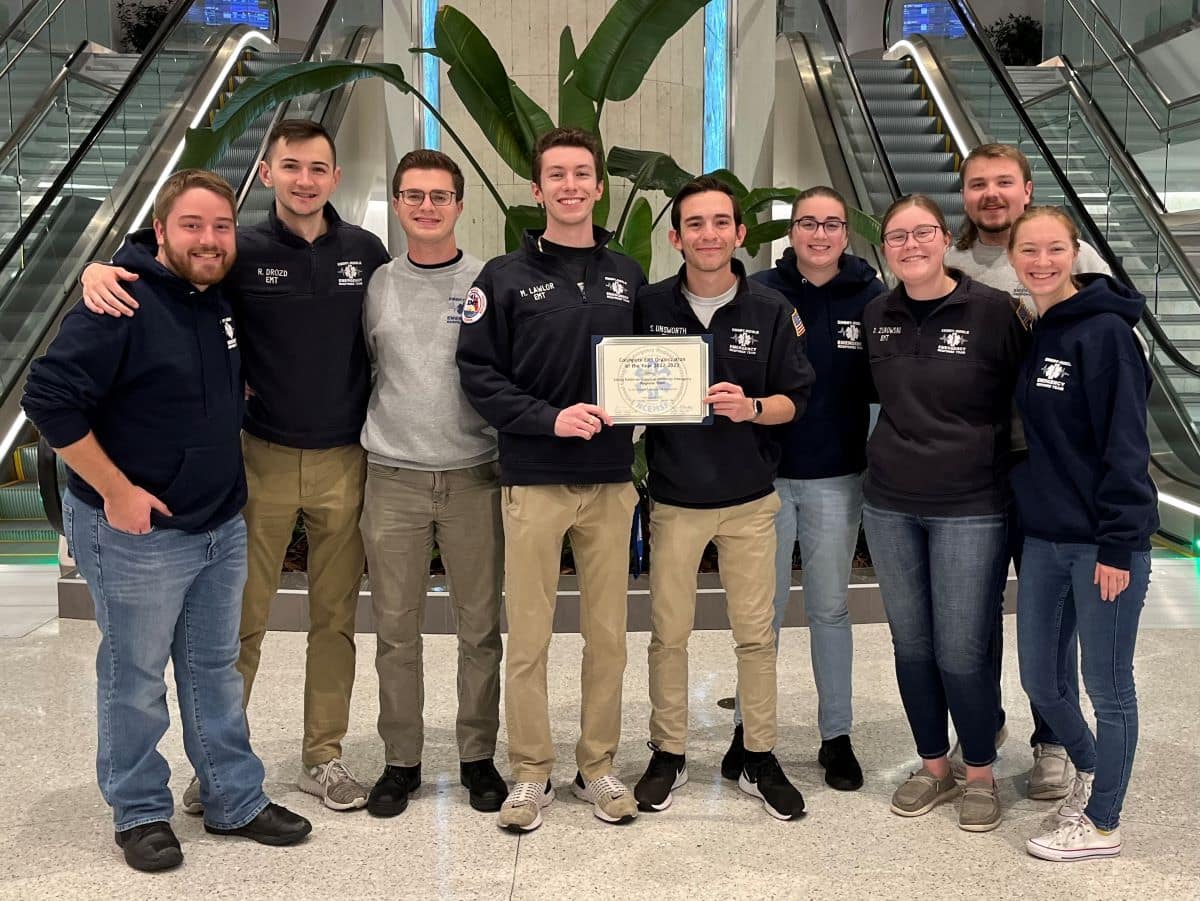 Members of Embry-Riddle Aeronautical University's student-run Emergency Response Team (ERT) are known for their professionalism, skill and lifesaving medical care.
That reputation was validated on a public stage recently, when ERT was recognized as the Collegiate EMS Organization of the Year at the National Collegiate EMS Foundation Conference, held in Boston, Massachusetts.
The award, given by the governing body for all college EMS programs, recognizes organizations that have seen marked improvements in areas such as staffing, equipment or service quality. The Eagle team saw improvements in all three categories, according to Sam Unsworth, chief of the ERT and a senior Aeronautical Science student, and it was in competition with more than 100 other organization from the United States and Canada.
"Our members have done so much to grow our organization and the service it provides to the community in the past year," said Unsworth. "We now have more providers using state-of-the-art equipment to provide a better service than ever before."
ERT works in conjunction with the university's Campus Safety and Health Services departments, as well as county and state emergency services.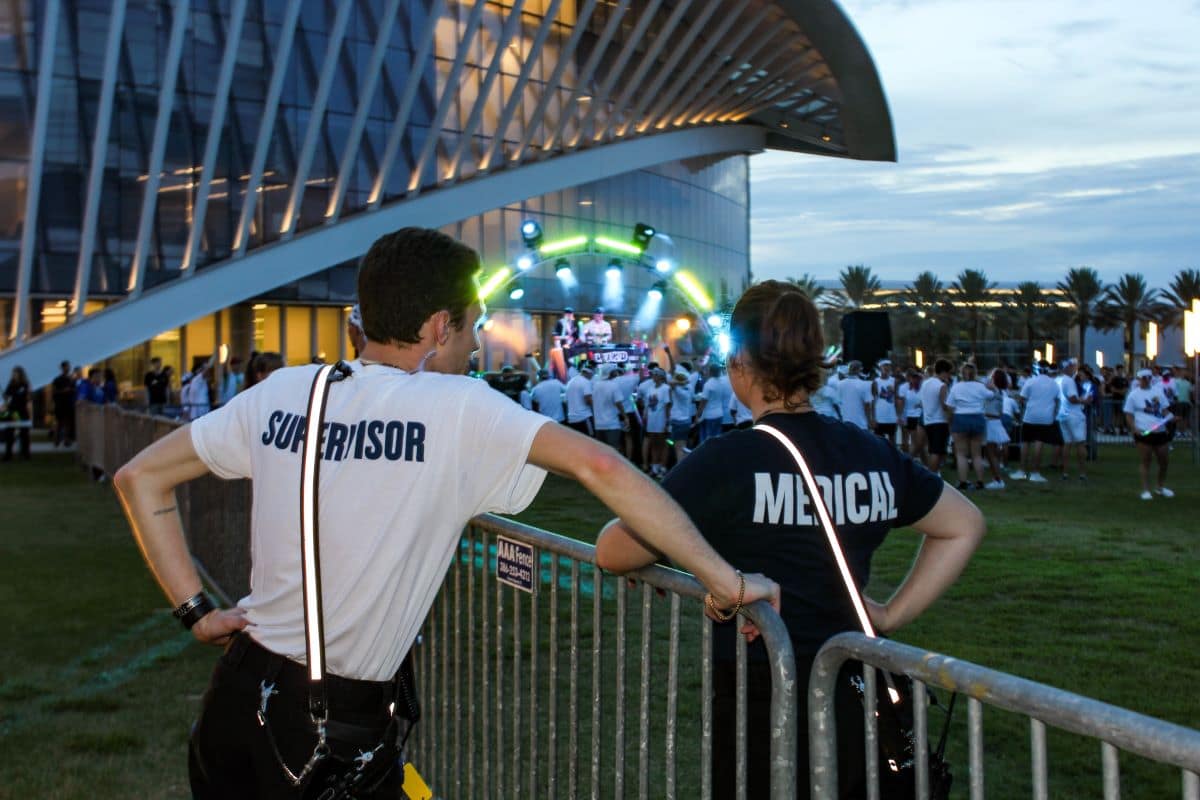 ERT has more than 100 medical providers working on Embry-Riddle's Daytona Beach Campus. Photo: Sam Unsworth
"We maintain a three-minute response time to anywhere on campus, more than twice as fast as local emergency medical services," said Unsworth. "When treated by ERT, our patients can expect the same level of care provided in the back of most ambulances."
ERT members respond to everything from minor calls — like bandage and icepack handouts — to major ones — like motor vehicle accidents and cardiac arrests. They now respond to more than 500 medical calls annually, a number that has doubled in the past two years.
Pam Petrone, the university's director of Health Services as well as ERT's faculty advisor, said members have performed CPR, stopped severe bleeding and assisted during seizure episodes, often providing lifesaving treatments when seconds matter.
"I'm very proud to stand alongside them," said Petrone. "It is a great experience for them in college and beyond."
ERT, established in 2005 on the Daytona Beach Campus, staffs more than 100 medical providers, who are trained as either Certified First Responders or Nationally Registered/Florida State Certified Emergency Medical Technicians (EMTs). Members have gone through hundreds of hours of training, including hospital clinical hours and ambulance ride-alongs. They work around the clock, sometimes responding to calls in the middle of the night, all while maintaining their studies.
"If you talk to any of our members, they'll tell you that they got involved in ERT to help serve and do good in the community," said Unsworth. "I've seen ERT make a huge difference in the outcome for our patients."
Many members with EMT certification, such as Unsworth and Ryan Drozd, also work part-time as EMTs. Unsworth, from Connecticut, works in his home state as an EMT over holiday breaks and summers. Drozd, a senior Aeronautical Science student from Chicago, said he went from knowing nothing about emergency medical services to working as an EMT part-time for Volusia County Emergency Medical Services in just over a year.
"It was really cool to me to have the opportunity to join the team, and now it's something that's a part of me," said Drozd. "I've always wanted to be as helpful as I could for people, and being given this opportunity to help people at the worst times of their lives has definitely changed me."
About Embry-Riddle's Emergency Response Team
Members of Embry-Riddle's Emergency Response Team manage all of the organization's operations, including equipment and vehicle logistics, scheduling, training, and patient care documentation. ERT is a division of the Student Government Association, allowing it to provide emergency medical care and training classes free to students. ERT members, who are trained by the American Heart Association as certified course instructors, teach CPR, first aid and Stop the Bleed training. This past year, ERT recertified the university as a HeartSafe Campus, a national accreditation that recognizes the university for its high percentage of community members certified in CPR training. For medical care, the ERT can be requested 24/7 by calling (386) 226-7233. For general inquiries, email dbertgen@erau.edu.
Posted In: Institutional News