Embry-Riddle Worldwide Launches Program to Boost English Proficiency of Air Traffic Controllers in Brazil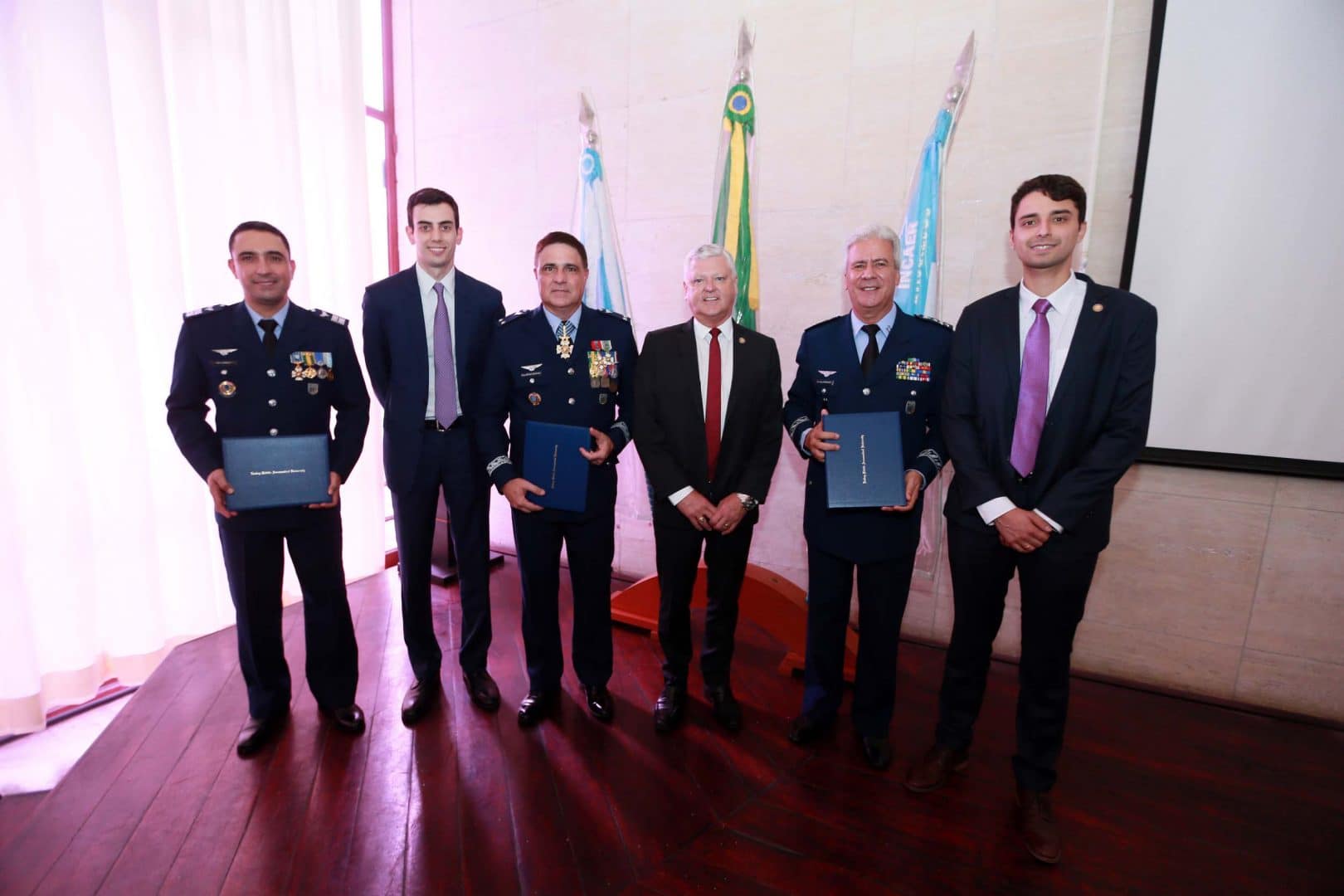 Building on its long history of providing solutions for industry and the military, Embry-Riddle Worldwide will soon kick off a 100% online course designed to improve the English language skills of air traffic controllers in Brazil.
The new professional education program is in partnership with the Brazilian Air Force, which oversees a national air traffic system that is staffed mainly by active-duty military personnel.
The Aviation English for Air Traffic Controllers program will welcome its first group of 325 students selected by the military on Feb. 1, 2021, for a year-long class.
It will be the initial cohort in a four-year effort to help 1,300 controllers reach new levels of English language proficiency, which is required to work with international flights.
"We have put a great deal of work into developing this program," said Israel Treptow, Executive Director for Embry-Riddle in Central and South America. "But we have tremendous support from the leadership at Worldwide and the Air Force here, so we're ready to deliver results."
"Embry-Riddle's presence in Brazil continues to grow in ways that positively impact the country's aviation industry," said Dr. John R. Watret, Chancellor for the Worldwide Campus of Embry-Riddle Aeronautical University. "The safety culture taught by Embry-Riddle is tantamount to the success of every student, and this opportunity to provide instruction that will affect something as important as communication, will further the success of the Brazilian air traffic controllers and will increase safety in the skies."
The course, which is not open to the public, will be delivered online to students across the country using Embry-Riddle's award-winning distance learning platform. It's focused on controllers whose English skills are rated at Level 3, based on an International Civil Aviation Organization (ICAO) assessment scale that ranks Level 6 as being the most skilled.
"We will be working with 97% of the controllers in the Air Force who are at Level 3 right now," Treptow said. "Our main goal is to improve their overall English skills and ultimately get as many of them as possible to achieve Level 4 or higher."
The Aviation English for Air Traffic Controllers program has evolved from earlier efforts to expand the skills of English proficiency trainers from the Brazilian Air Force. In 2018, 14 trainers came to the Embry-Riddle Daytona Beach campus for an intensive two-week course, and they were followed by another group in 2019.
"We got great results from those first two cohorts," Treptow said. "It showed we could conduct the cost-effective training that the Department of Airspace Control (DECEA) and the Air Force needed."
Led by Elizabeth Mathews, Assistant Professor of Aerospace and Occupational Safety at the Daytona Beach Campus, and Jennifer Roberts, an instructor from Worldwide's College of Aeronautics, the new program was "designed from scratch" by a team composed of Aviation English specialists, course developers, and instructional designers and technologists, in coordination with Treptow.
Mathews was among the leaders in developing the ICAO standards for Aviation English and is renowned as a leading expert on the subject.
Looking ahead, Treptow believes the language proficiency program could be expanded to other parts of the world, especially as global air travel recovers from the pandemic.
"This will work as a gateway, because we believe the need will be there," he said. "We're ready to step up our game a few notches and become one of the leading global institutions in teaching Aviation English."