Embry-Riddle Heart Defect Research Reaches $700,000 in Funding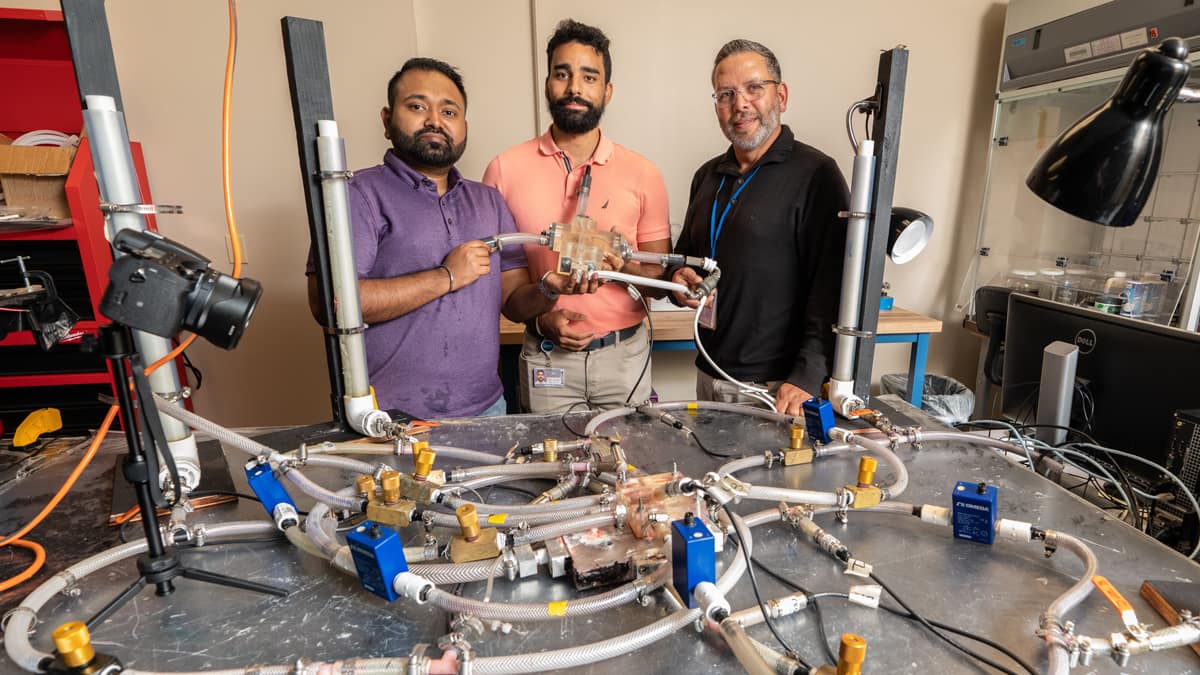 Researchers from Embry-Riddle Aeronautical University will advance testing and development of a device designed to help patients born with only one functioning heart ventricle, thanks to a $300,000 grant from the Children's Heart Foundation, which brings the funding the project has received since the researchers began work in 2015 to $700,000.
The device, called an injection-jet shunt (IJS), is intended to correct a problem encountered in patients with a single-chambered heart who have undergone a "Fontan" procedure at about three years old to enable their single functioning heart ventricle to pump blood to the lungs and to the body. With this procedure, blood returning from the body is routed directly to the lungs rather than passing through the heart first, which requires that the pressure in the body's veins be increased to drive the blood forward. Unfortunately, this can result in excessive pressure and damage to organs such as the liver and kidneys, which can be fatal.
The work, now being financed by the Children's Heart Foundation's Cortney Barnett Research Award, is being led by Dr. Eduardo Divo, professor and chair of the Department of Mechanical Engineering, and also involves two postdoctoral researchers, Dr. Arka Das and Dr. Ray Prather. It will advance the research from computer simulation, which showed the potential for broad applicability of the IJS, to a bench-top model that involves a replica of how blood circulation works in patients who have had the Fontan procedure.
By measuring how the IJS works in the model and establishing an algorithm to determine the best IJS configuration for any patient, the researchers will have "set the stage for advancing to animal experiments and, ultimately, a clinical trial," according to the grant proposal.
"The funds from the Children's Heart Foundation will be essential for the in-vitro testing and validation of our hypothesis," said Divo, "which has been proved by us by means of in-silico (computational fluid dynamics) analysis. In-vitro cross-validation constitutes a critical step before clinical implementation."
The new funds will be used to purchase critical measurement equipment for the experimental testing, as well as to support the postdoctoral scholars, Divo said, adding that the funding complements the research team's previous awards of $200,000 from the American Heart Association and $200,000 from the Additional Ventures organization, both that were designated for the computational studies.
Also involved in the work as co-principal investigators are Dr. William DeCampli and Dr. Tain-Yen Hsia, both cardio-thoracic surgeons at Arnold Palmer Hospital for Children, and Dr. Alain Kassab, professor and Biomedical Engineering Program coordinator at the University of Central Florida.
Posted In: Engineering | Research