Embry-Riddle Athletics Announces Partnership With Radiology Associates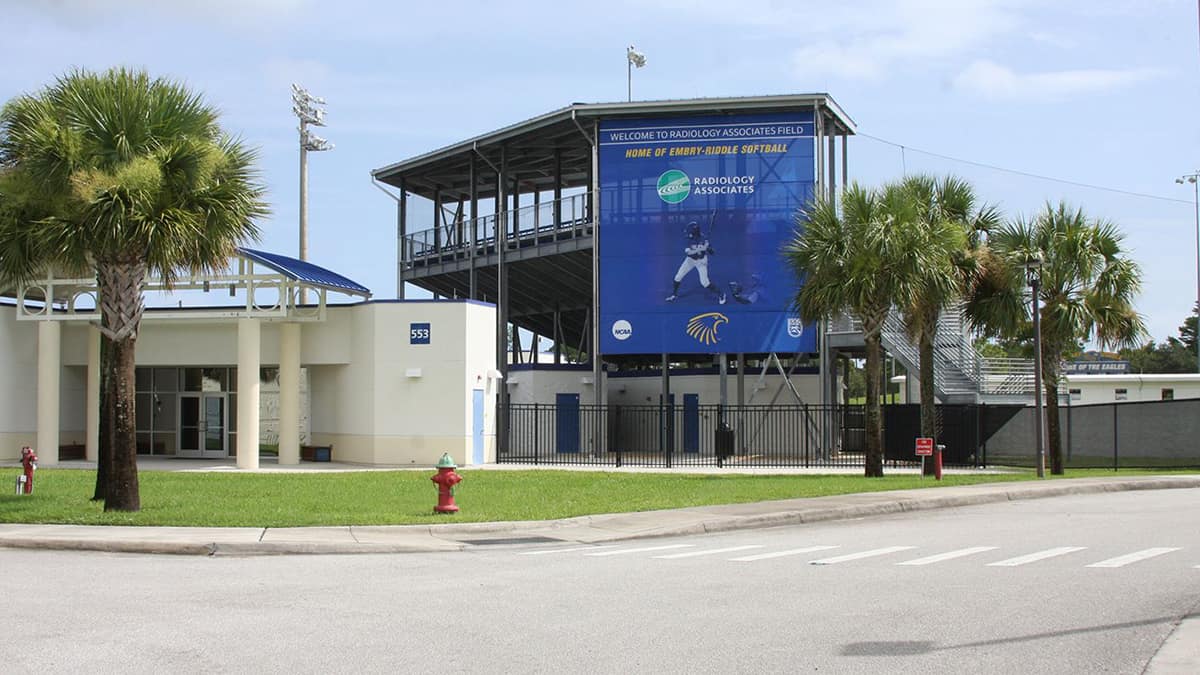 Embry-Riddle Athletics has announced a five-year partnership with Radiology Associates Imaging. Since 2007, Radiology Associates has partnered with Embry-Riddle Sports Medicine as the official imaging centers of Embry-Riddle Athletics, providing care for close to 900 student-athletes to date. The new five-year partnership includes expanded support of the Sports Medicine program, as well as facility naming rights and funding for scholarships and fellowships.

Lisa Adams, the CEO of Radiology Associates Imaging, noted the support is designed to help the athletics program where its needs are greatest.

"We have always worked closely with the university and trust that they will utilize these funds in the best way possible to promote and provide for their student-athletes," Adams said.

Radiology Associates will have its name on two facilities in the Embry-Riddle Sports Complex. The Embry-Riddle Softball Stadium is now the Radiology Associates Field, while the Eagles' main athletic training facility located inside the ICI Center is now the Radiology Associates Sports Medicine Clinic.

In addition to the naming rights for the Eagles' softball facility, the partnership also resulted in the creation of endowed and term scholarships for the softball program.

The partnership also funded a renovation of the Radiology Associates Sports Medicine Clinic. An updated floor plan allowed for the inclusion of additional state-of-the-art training tables, as well as a designated wet area to aid in rehab and treatment. Additionally, a new Radiology Associates Imaging Sports Medicine Internship was created to provide added support to Embry-Riddle's 450 student-athletes.

Radiology Associates will also be the presenting sponsor for the 2021 seasons for men's soccer, women's soccer, men's and women's cross country and volleyball seasons.

Embry-Riddle Athletics will host a Grand Opening event to celebrate naming of the softball field and training room facilities when students return to campus in the fall.