Embry-Riddle and ITA Sign MoU to Launch Joint Initiatives in the Future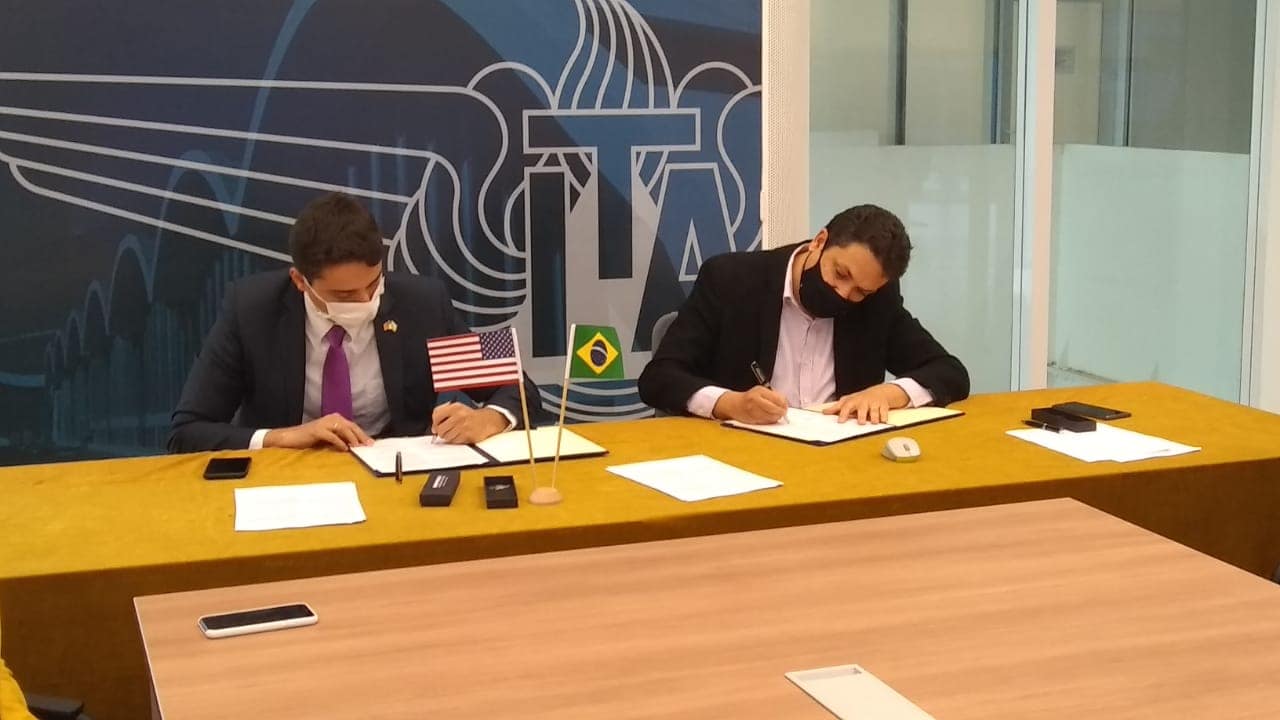 On May 11, Embry-Riddle Aeronautical University and Instituto Tecnológico da Aeronáutica (ITA) signed a Memorandum of Understanding (MoU) to launch joint education and research initiatives in the future. ITA, a renowned Brazilian University founded in 1950 and tied to the Brazilian Air Force, offers six undergraduate degrees in engineering and five graduate programs in the aviation and aerospace industry. Located in Sao Jose dos Campos in Sao Paulo, ITA has an alumni community of over 6,000.
Embry-Riddle's relationship with ITA began in 2016 when a faculty member went to Brazil to lead a mentorship program with students enrolled in a master's program offered by the institution and Embraer. Since then, other Embry-Riddle faculty have worked together with Brazilian institutions in a similar stance, leading mentorship projects with students while developing their final capstones. These successful initiatives led the way to establish a more engaging relationship, culminating with the MoU signing.
A small signing ceremony occurred on ITA's campus with Israel Treptow, Executive Director for Embry-Riddle's Central & South America Campus. Worldwide Campus Chancellor Dr. John R. Watret attended virtually.
"Today, we're setting another important milestone as we embark on this new cooperation with ITA, which strengthens our presence in Brazil. We look forward to continued collaboration and hope that this is the beginning of a long and prosperous partnership", said Dr. Watret.
For more information, contact Israel Treptow at treptowi@erau.edu.