Embry-Riddle Alumnus Appointed U.S. President's Senior Military Advisor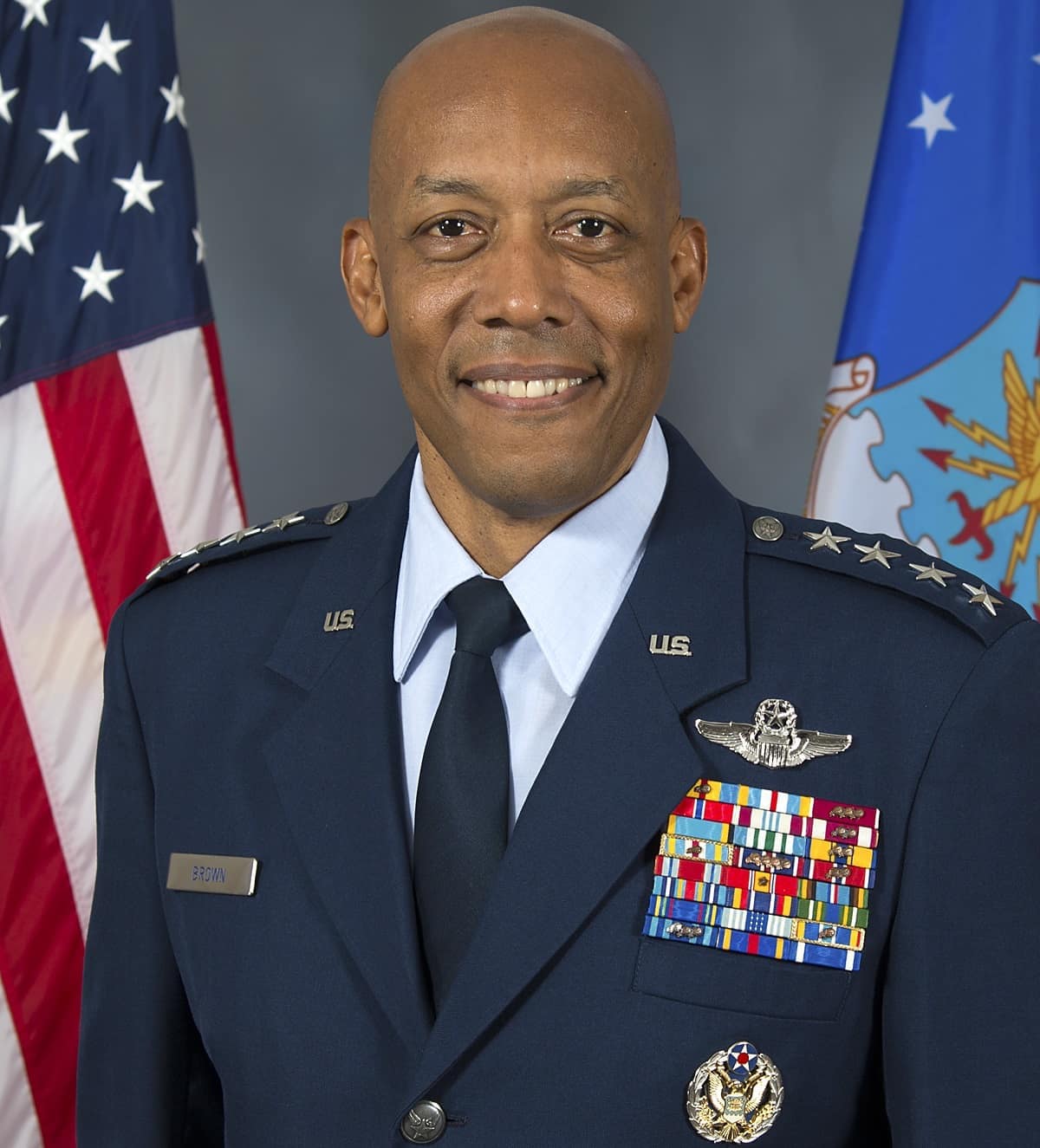 The U.S. Senate on Sept. 20, 2023, confirmed Embry-Riddle Aeronautical University alumnus Gen. Charles Q. "CQ" Brown, Jr. to serve as Joint Chiefs chairman — the most senior military advisor to the U.S. President.
The Senate's confirmation of Gen. Brown marks only the second time in the history of the U.S. military that a Black serviceperson has been named Joint Chiefs chairman; Colin Powell was the first to hold the post, 1989-1993.
"Gen. Brown's career thus far has been nothing short of extraordinary, and this historic confirmation is well earned," said Embry-Riddle President P. Barry Butler, Ph.D. "Embry-Riddle is proud to have played a role in the general's development as a world-class aviator and leader, and I have no doubt that he will continue to serve our country with honor and wisdom moving forward."
A command pilot who holds a master's degree in Aeronautical Science from Embry-Riddle, Gen. Brown ('95) became the first Black Service Chief in U.S. military history in 2020. He was nominated to that position by former President Donald Trump in 2020 then confirmed by the Senate in a unanimous vote.
Gen. Brown's most recent appointment followed a nomination from President Joe Biden in May 2023.
"I commit to provide the president and the Secretary of Defense my military advice, informed by the Joint Chiefs and our military leaders," Gen. Brown said Wednesday, addressing the Senate.
Earlier in his career, Gen. Brown commanded the Pacific Air Forces and the air component of the U.S. Indo-Pacific Command.
In addition to his master's degree from Embry-Riddle, Gen. Brown earned a Bachelor of Science Degree in Civil Engineering from Texas Tech University.
His official Air Force biography includes the following additional information on his remarkable career:
He was commissioned in 1984 as a distinguished graduate of the ROTC program at Texas Tech University.
He served in a variety of positions at the squadron and wing levels, including an assignment to the U.S. Air Force Weapons School as an F-16 Fighting Falcon Instructor.
His notable staff tours have included Aide- de-Camp to the Chief of Staff of the Air Force; Director, Secretary of the Air Force and Chief of Staff Executive Action Group; and Deputy Commander, U.S. Central Command. He also served as a National Defense Fellow at the Institute for Defense Analyses, Alexandria, Virginia.
Gen. Brown has commanded a fighter squadron, the U.S. Air Force Weapons School, two fighter wings and U.S. Air Forces Central Command.
Gen. Brown is a command pilot with more than 3,000 flying hours, including 130 combat hours.
Posted In: Institutional News