Eagles Giving Back: Students Come Out in Droves for Day of Service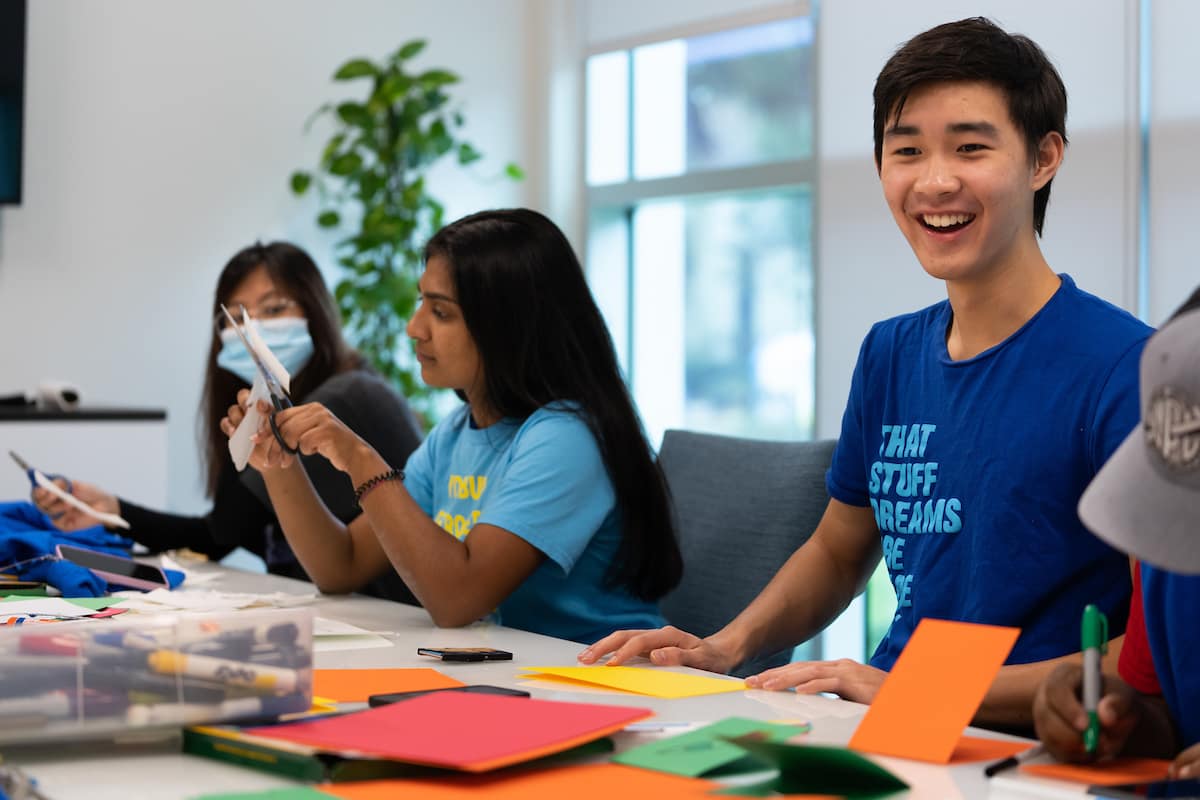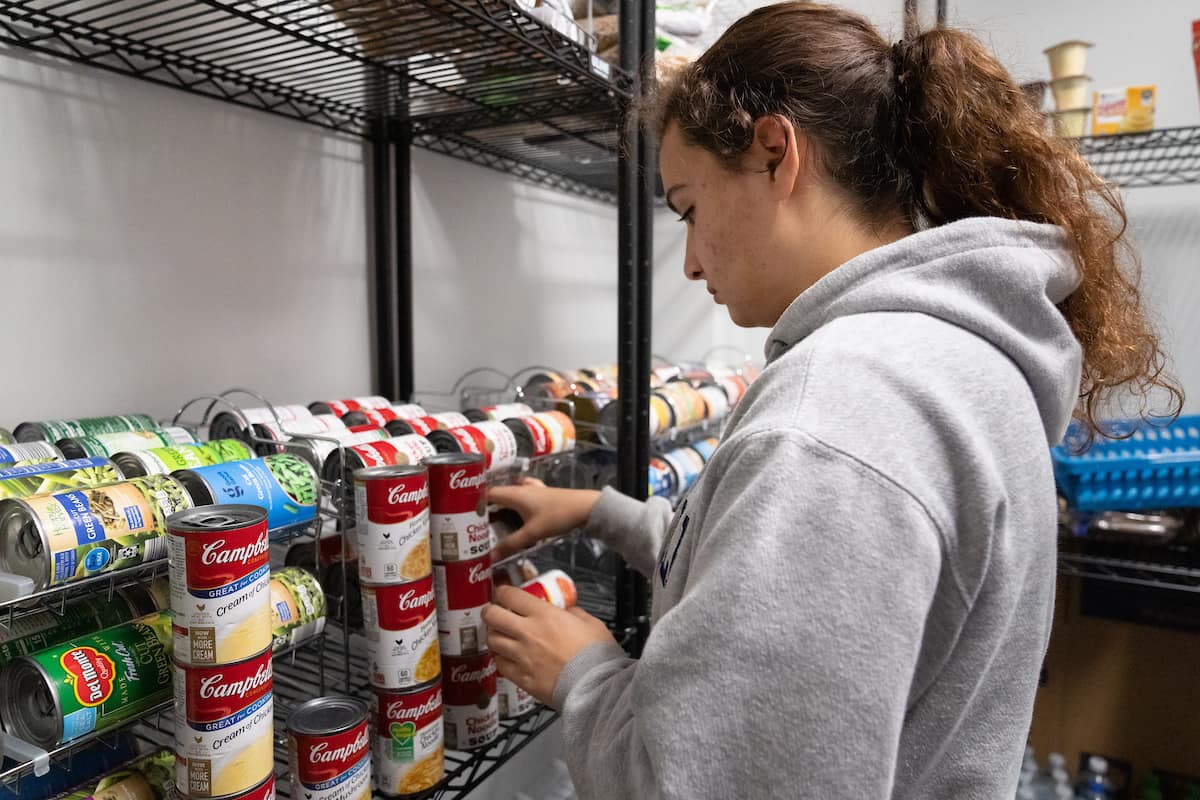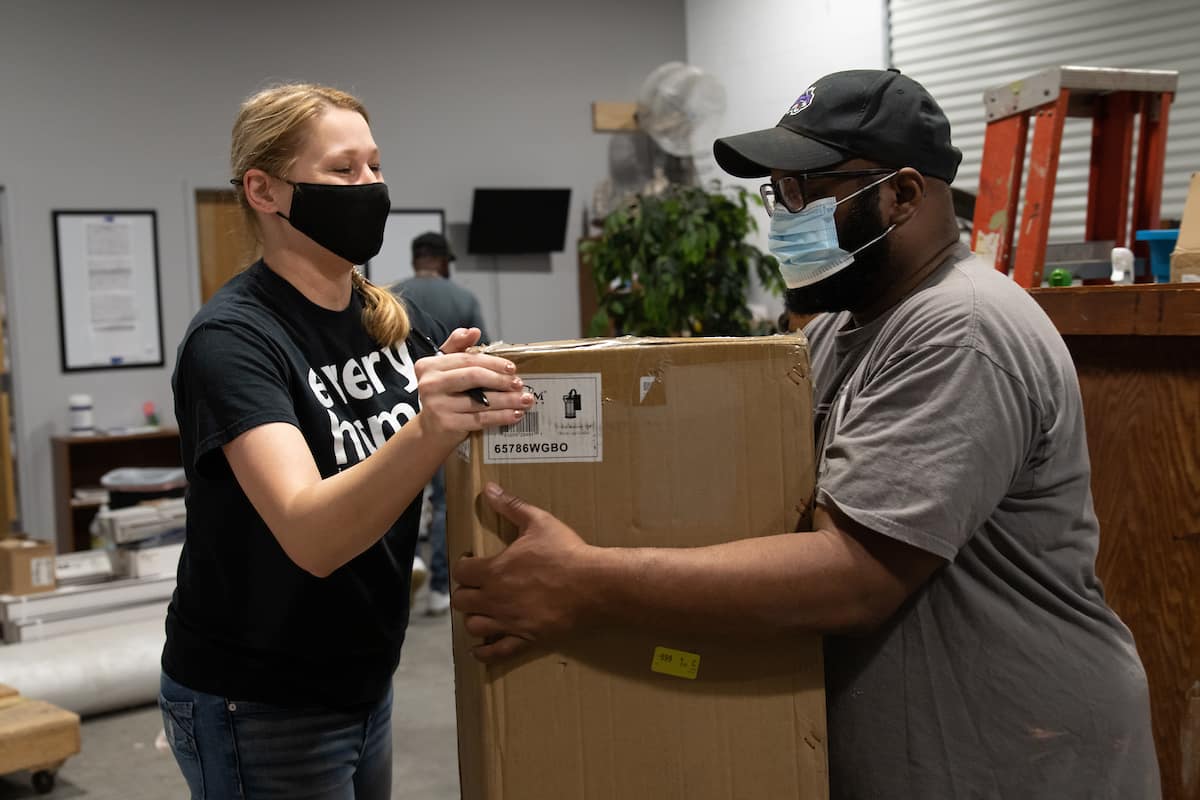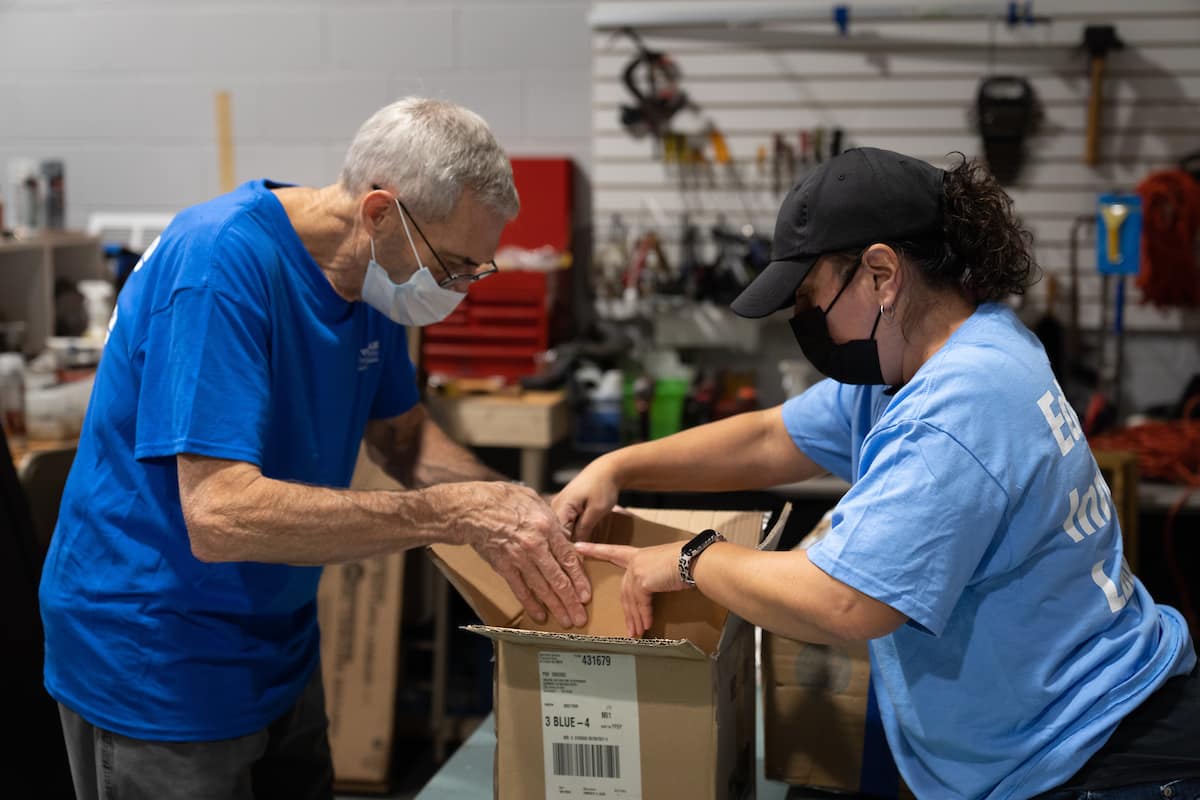 During freshman orientation at the beginning of this academic year, organizers of a food drive at Embry-Riddle Aeronautical University got a big surprise. Expecting the usual 10 or so students to show up at the event and pack grocery bags with food for Halifax Urban Ministries, they set up tables as work stations to accommodate them.
When the volunteers arrived, however, the organizers realized they had greatly underestimated the generosity of this year's freshman class. More than a hundred students came to help, and the only issue was having enough space — and enough work — for them. The bags were packed in record time.
"I think this class is very engaged," said Kristy Amburgey, director of student affairs and civic engagement, who helped organize the food drive. "A lot of students said they actually picked Embry-Riddle because there were opportunities to do community service."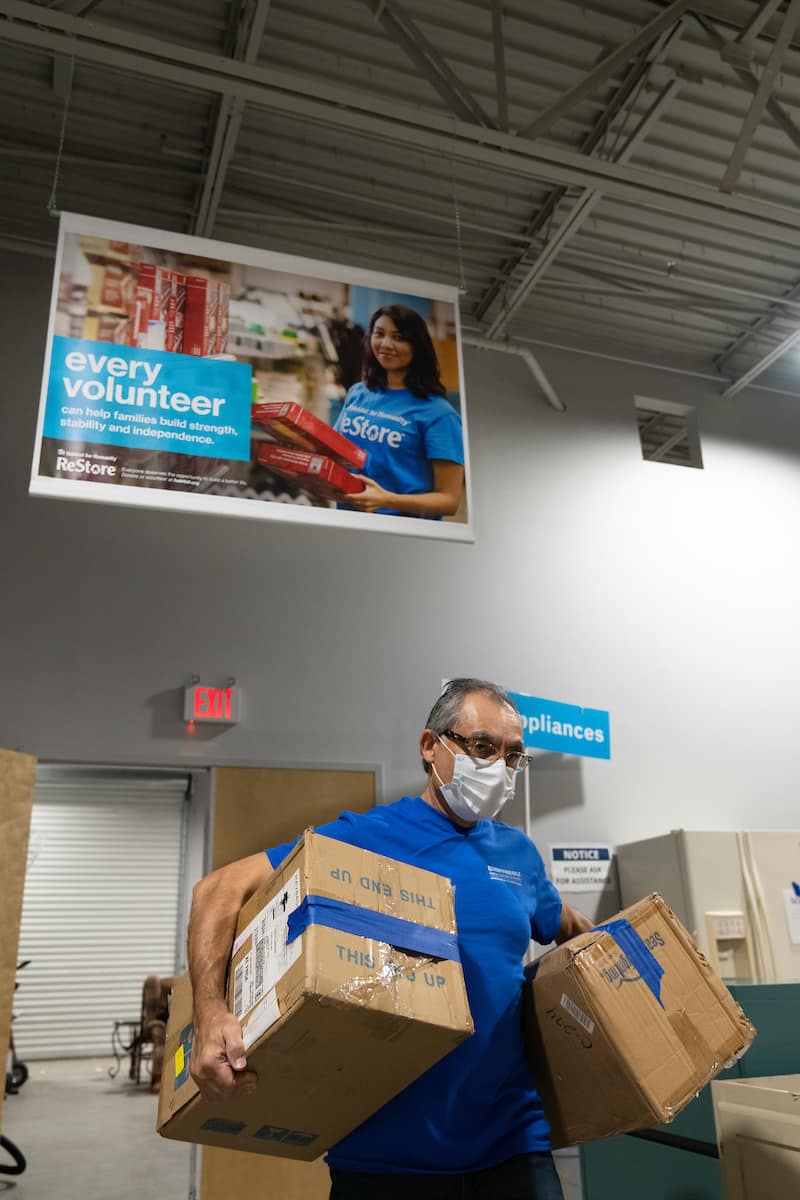 Amburgey attributes some of the students' enthusiasm to having lived through the pandemic, both because the students are excited about getting out and doing "normal things," and because along with the tragedy and discord that came with Covid-19, an opportunity arose to reconsider priorities.
"The students have a little more insight into what they value and don't value," Amburgey said.
Embry-Riddle has long had a tradition of giving back to the community, through projects ranging from blood drives to literacy assistance to volunteer emergency response. In the last couple of years, Embry-Riddle students used their engineering skills to install a water filtration system in Haiti, provided their drone expertise to help protect sea turtles and launched rockets near the university's Prescott Campus to engage middle-schoolers in STEM.
On Nov. 13, university students fanned out to nine different locations on and off the Daytona Beach Campus to do volunteer landscaping, beach cleanup and re-organization of the on-campus food pantry, among other work, as part of this year's Campus Day of Service. One group of students volunteered as cheerleaders, yelling and clapping as community leaders rappelled down the Speedway Corporation building to raise money for Easterseals.
On the same day, other groups of Eagles were also working hard to give back to the community. Students of the David B. O'Maley College of Business worked in the Habitat for Humanity of Greater Volusia ReStore. Members of the Embry-Riddle chapter of the Organization of Black Aerospace Professionals volunteered at the Rose Marie Bryon Children's Center, handing out books and reading to children. The Embry-Riddle tennis teams provided coaching at a free youth event. Also, in preparation for Thanksgiving, the Embry-Riddle Staff Council organized an effort to send 102 boxes of food to Daytona State College, from where they will be sent out to people in the local community.
For the Campus Day of Service, Travis Colton, a senior majoring in Homeland Security from Dayton, Ohio, said he chose to work at Sugar Mills Botanical Garden, having "fallen in love with gardens" after volunteering there before. Colton said he believes "kindness breeds kindness," and "an easy way to encourage kindness is through giving back to the community." Colton grew up doing volunteer work in scouting and helping his local fire department.
Andrew Ha, a junior majoring in Aeronautical Science with a minor in Airline Operations and Business Administration, who grew up in Seoul, said he volunteered in the Philippines and Cambodia while in high school. On the Day of Service, he and a team picked up about 120 pounds of trash on campus. Continuing to volunteer, he said, "keeps reminding me that I can always be that person to help someone anytime."
Aerospace and Occupational Safety sophomore Olvin Laureano Santana, who worked in the campus food pantry during the Day of Service, said he first got involved in community projects after Hurricane Maria hit his native Puerto Rico.
"I think helping others develops you as a person," Laureano said. "It gives you a whole lot more perspective on the reality of things. You get around other people and see how privileged you are."
At the same time, physical and mental benefits in the form of a reduced heart rate and lessened stress levels have been associated with helping others, Amburgey said.
"Giving back allows you to step out of your own stressors and see what's going on around you," she said.