Eagles Fly High at Broadcast Journalism Awards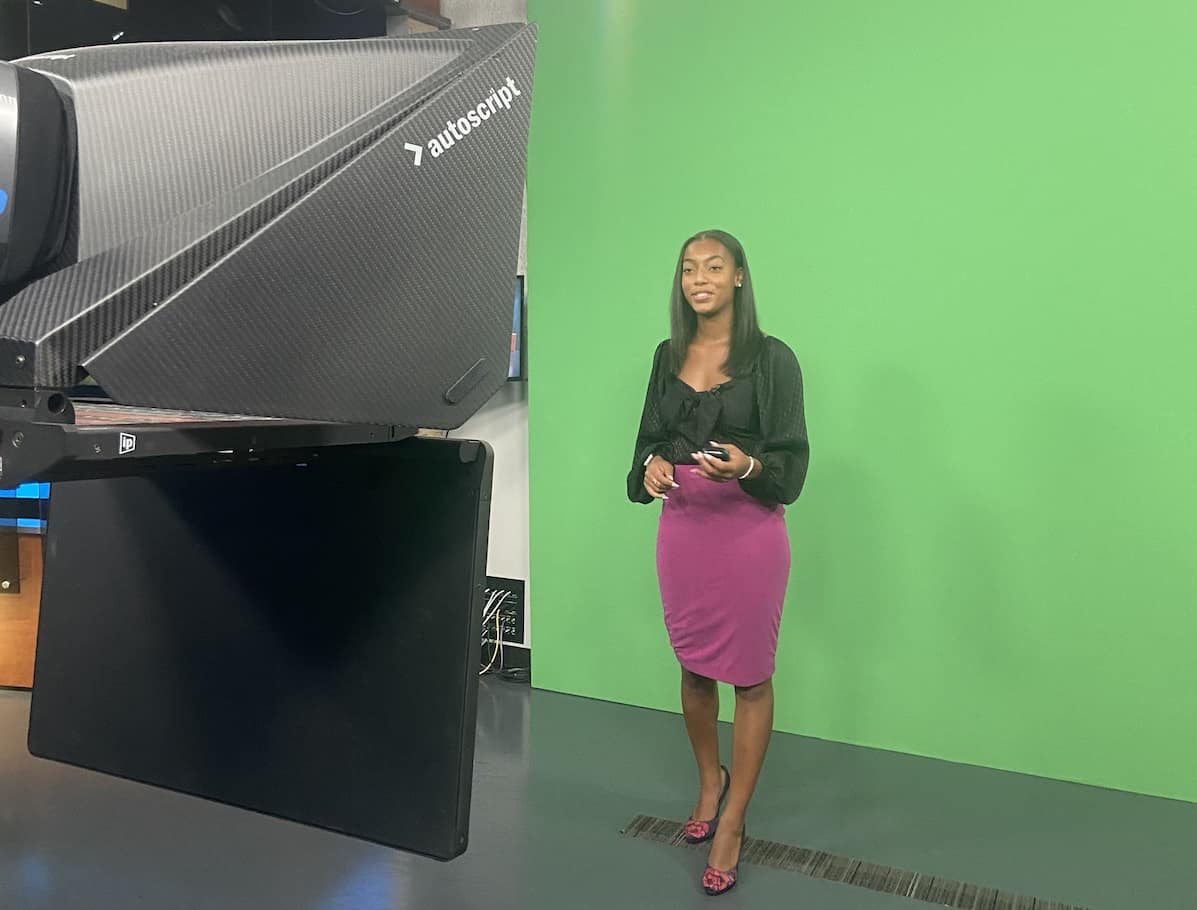 Embry-Riddle Aeronautical University junior Ryann Jones won two first-place honors at a recent awards event for the Florida Association of Broadcast Journalists in the categories of Climate/Environmental Reporting and Weathercaster.
"When I won, I was so surprised and instantly grateful," said Jones, who is majoring in Meteorology with a minor in broadcast media/communications. "Creating entertaining weather stories and explaining complicated severe weather phenomena is my passion."
Jones' two award-winning segments in the competition analyzed a weather newscast from 2022, as well as explored the National Hurricane Center's "Cone of Uncertainty" storm-tracking graphic, a visual that was often misinterpreted during Hurricane Ian by residents in the path of damaging storm effects. Fourteen Florida-based university broadcasting programs entered the competition, submitting more than 60 entries.
As a child, Jones says she was obsessed with clouds and, later, with severe weather and tornadoes. She also did a lot of theater and acting, so when her mom suggested she combine TV with meteorology, she was hooked.
"From fifth grade on, I knew what I wanted to do," Jones said.
Jones' career goal is to be the chief meteorologist at a large-market news station, and she hopes her achievements will help lead other girls into science, technology, engineering and math.
"I want to empower young girls to go into STEM, especially minorities because we only make up about 8% of the STEM workforce, and women only make up 28%," she said.
Alumnus Also a Winner
Dan Nyman, a recent graduate of Embry-Riddle who currently works at WJHG-TV, also won two first-place awards.
His entries in the professional-level competition were in the categories of Light Series/Franchise Reporting and Use of Sound.
Nyman, who majored in Meteorology, was quoted in an article from 2020, which announced his first-place finish in that year's World Gaming Forza Motorsport 7 North American Championships, as saying that the process of participating in competitive video game racing had taught him how to build a brand "through interviews and social media content, which ultimately allows you to get sponsors and build a following."
This kind of brand-building, Nyman said, "has really piqued my interest in marketing and broadcast" — so much so that he pursued a career in broadcasting.
Posted In: Applied Science