Eagles Embrace Virtual Services to Stay Active, Engaged While Distance-Learning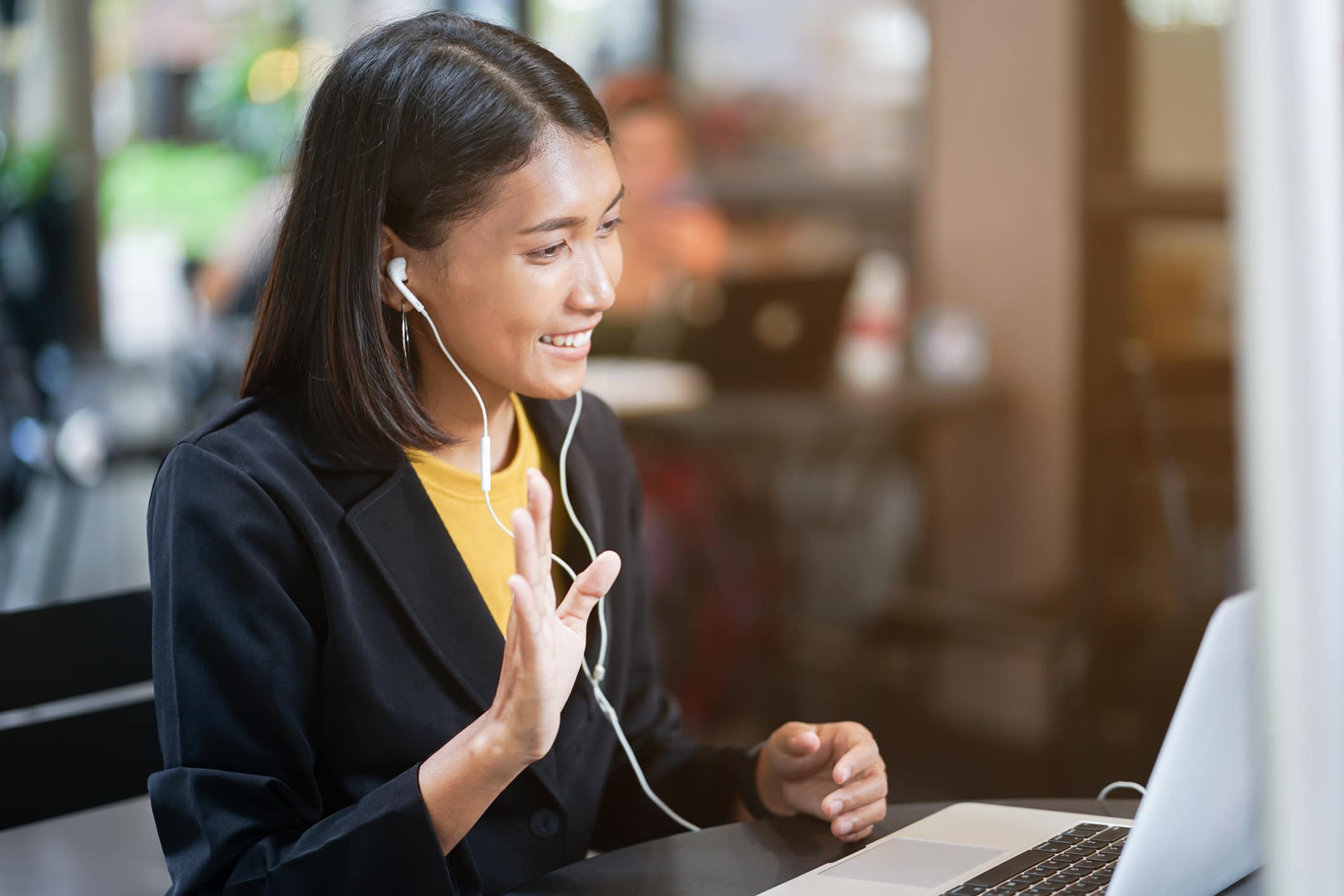 Although Embry-Riddle Aeronautical University's residential campuses are temporarily quiet due to the "Stay in Place" orders caused by the coronavirus pandemic, campus operations are still buzzing — online.
In just its first few weeks of operation, virtual tutoring through Tutor.com has helped more than 400 students through live, one-on-one tutoring sessions. Online tutoring, though, is just one example of how the university has continued to focus on student success throughout the current global crisis.
The Information Technology team has worked with faculty and staff across the university to help Eagles remain on track academically and stay informed and supported. Some 260 laptops have been loaned out to employees and students in need, and Embry-Riddle is tapping every resource — Canvas, Zoom, Teams, Skype, its website and social media — to keep the Eagle community connected.
Rhondie Voorhees, dean of students at Embry-Riddle's campus in Prescott, Ariz., expressed enthusiasm about new opportunities to interact and connect with students virtually. "Our staff has been working hard to develop new ways to engage students remotely, support them academically and help them stay connected to each other and the campus community. Despite the unusual circumstance of the semester, we are unwavering in our commitment to students and their experiences."
In addition to Tutor.com, Embry-Riddle has put these and other virtual student services in place:
ERNIE Central is no longer a one-stop shop — it is one-click. Through a new virtual services component, students have access to the Office of the Registrar, Financial Aid and Student Financial Services and International Student & Scholar Services.
Career Development is sharing online panels, webinars, competitions and programs with top employers, from manufacturers and airlines to national laboratories. Eagle Elevate gamifies career skill-building in a competition for prizes. A new weekly Instagram video featuring career tips is also launching this month.
Fellowship and spiritual counseling is available online and through calls with The Center for Faith and Spirituality and the Chaplain's Office, which can recommend streaming worship services and programs focused on faith stories from diverse traditions.
Wellness counselors are available through telehealth in Florida and Arizona. Counseling staff members are also posting information on self-care on its YouTube channel and on Facebook and Instagram. A meditation webinar is available and new programs in the works include TEDTalks and a virtual book club.
The Fitness and Wellness Center offers virtual goal-setting sessions focused on fitness, motivation, and a variety of live workouts available through Zoom.
Student Engagement is working with Housing and Residence Life, and Student Union staff to create unique weekly virtual information and entertainment content for all students. For those away from campus, social media is being leveraged to keep students motivated and connected.
Online Student Engagement opportunities include trivia competitions, eSports tournaments, a virtual bonus bucks raffle, SGA debates, elections and an interactive magic show. The PEER mentor program, O-Team training, intrafraternity representatives and Panhellenic Council continue to meet online.
Daytona Beach Campus Assistant Provost and Dean of Students Lisa Kollar encourages students to take advantage of opportunities to come together even when they have to be apart. "I know this experience is new, different and even difficult for many students as we learn how to connect with each other and build our community virtually," she said. "I encourage everyone to communicate your feelings and concerns, focus on your mental and physical well-being and keep moving toward your end goal. We are in this together as a community, each of us contributing in our own way."
Dean Voorhees shares that commitment. "As we all adjust to this new reality," she said, "we will be here, available and ready to provide help and support."