Eagle Professor Wins Air Force Grant to Control Flexible Satellites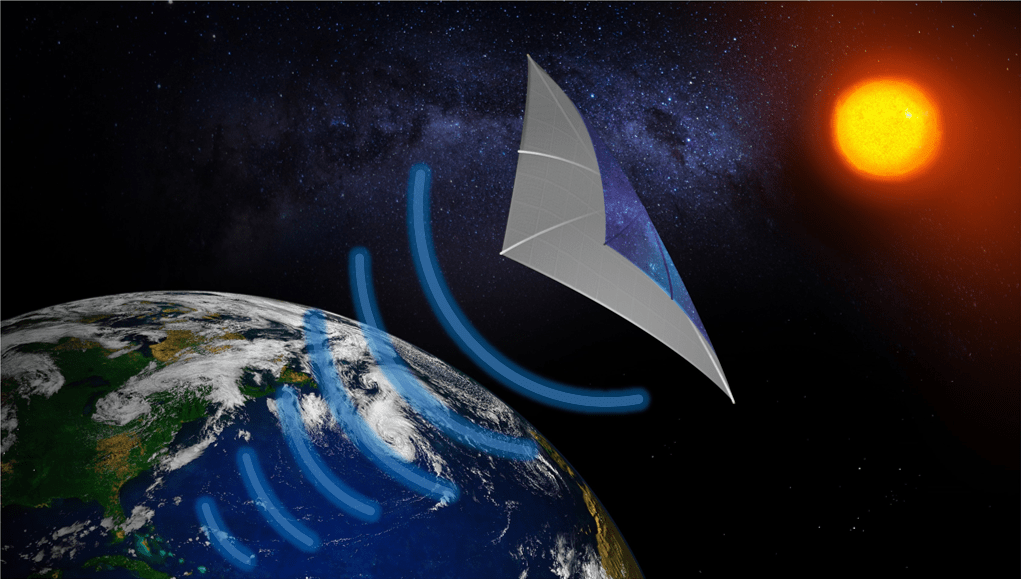 Dr. Riccardo Bevilacqua, Aerospace Engineering professor at Embry-Riddle Aeronautical University, is on a mission. His goal: enable flexible spacecraft, equipped with either mounting appendages or large membranes, to autonomously control their motion, in-orbit.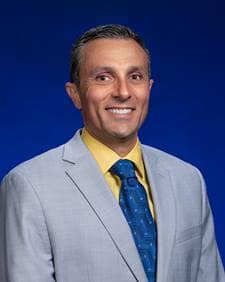 Dr. Riccardo Bevilacqua, Aerospace Engineering professor (Photo: Embry-Riddle/Daryl Labello)
The three-year project, funded by a $450,000 Air Force Office of Scientific Research grant, could yield a variety of applications upon its completion — repairing damaged satellites, for one, deploying solar sails, and supporting future missions such as the Air Force Space Solar Power Incremental Demonstrations and Research.
"We will create new control and estimation methodologies able to control a spacecraft with flexible systems," Bevilacqua said. "We will also use robotics systems in the Advanced Autonomous Multiple Spacecraft Laboratory to test some of our algorithms."
In the first year of research, Bevilacqua will develop and modify spacecraft simulators to add flexible appendages. Experimentation on those simulators, including a 3D-printed mockup of a mini satellite, or CubeSat, will take place in year two. Finally, in year three, laboratory testing will occur, along with application for launch of the CubeSat, under NASA's CubeSat Launch Initiative.
One Ph.D. student and several undergraduates will also assist Bevilacqua in his research and development. Pol Fontdegloria, a junior majoring in Aerospace Engineering with a double-minor in Computer-Aided Design and Manufacturing, and Applied Mathematics, sees this project as a gateway toward the start of his career in the space industry.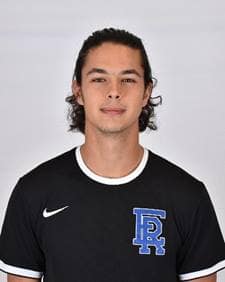 Junior Pol Fontdegloria is playing a hands-on role in the research, designing and building spacecraft simulator prototypes. (Photo: Pol Fontdegloria
"Already, I have gained a lot of knowledge about how to work in a professional environment," Fontdegloria said. "I always try to push myself into doing the best I can, and I believe working with Dr. Bevilacqua and his team will help shape me into a better engineer."
Fontdegloria will work on the design and construction of the spacecraft simulator prototypes, which aim to imitate the conditions of space in a two-dimensional, low-friction environment.
"The principal objective in the design of these new robots is adaptability," he added. "The main idea is that they can undertake multiple modifications to adapt to different experiments so, for that, not only do we need to build something that works for the current conditions, but for future requirements, as well."
After graduation, Fontdegloria plans to pursue a master's degree before moving onto a job where he can play a key role in designing, building and sending research equipment to space.
One of the ways this research could impact the commercial space industry, according to Bevilacqua, is by shortening the amount of time between testing and launch, thereby reducing cost.
"The outcome may reduce spacecraft testing requirements on the ground, enabling complex systems to perform on-orbit identification of their own dynamics and adjusting their control strategies autonomously," he said.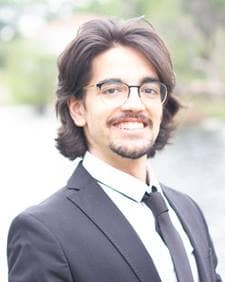 Ph.D. student Nicolo Woodward will participate in the research — his third CubeSat project with lead investigator Dr. Riccardo Bevilacqua since enrolling at Embry-Riddle. (Photo: Nicolo Woodward)
Just as important as the research itself, he added, are the opportunities the research will provide students to play hands-on roles in developing technology to push space travel forward.
First-year Aerospace Engineering Ph.D. student Nicolo Woodward, who has worked with Bevilacqua on two previous CubeSat projects, is one of those students benefitting from the grant through his participation in the research.
"This project will expand my network in the aerospace field, and it will be the first step for me to fully lead a spacecraft simulation project," he said. "I will bring a refined work ethic and engineering skills into my new job once I graduate to explore and study even more complex and state-of-the-art topics.
Woodward will lead a group of undergraduate students, including Fontdegloria, in building the spacecraft simulator that will investigate the dynamics behavior of an adaptive controller for a spacecraft with flexible appendages.
"I will develop the controller and run simulations during the first year and then test it on the spacecraft simulator that we will prototype to compare the experimental results to the theoretical ones I obtain in my simulation."
After graduation, he hopes to lead research and development projects for a major aerospace firm. His dream is to become an astronaut and conduct research in space.
"Winning a grant requires planning, dedication and long-term vision — and in this case, it was the result of preliminary research started through summer programs with Air Force Research Laboratory," Bevilacqua said. "I have been at Embry-Riddle about six months and I was eager to contribute to the Aerospace Engineering Department's reputation and, of course, I wanted to create my new research group. It is one more step toward becoming a true Eagle!"
Bevilacqua also recently patented a device to clean up space debris, and he will receive $50,000 in funding annually over the next three years to help develop sensor technology to refine the measurement of the Earth's gravitational field by Gravity Recovery and Climate Experiment satellites.
Posted In: Engineering | Space