Eagle Named National Army ROTC Recruiter of the Year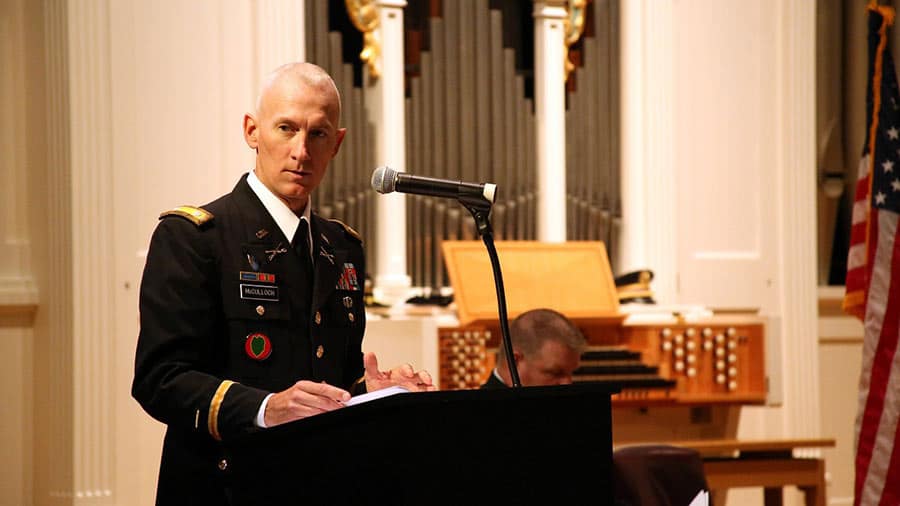 Retired Lt. Col. Oakland McCulloch, recruiting operations officer at Embry-Riddle Aeronautical University's Daytona Beach Campus, has been selected by United States Army Cadet Command (USACC) as 2019's Recruiter of the Year.
A 23-year veteran of the U.S. Army, McCulloch transitioned to Embry-Riddle in 2011 and has served as a recruiting officer for the past four years. The secret to his success, he says, is simple: He puts the student first.
"Recruiting is not about me," he said. "It is about the prospect, and I'm willing to help anyone, even those who have no intention of coming to our program. I tell everyone I work with that this is one of the few times in their lives when it is all about them. It is all about them figuring out what they want and which university and program will give them that."
When McCulloch took over the recruiting office, the program had 165 cadets. This coming year, it will have nearly 400. McCulloch recruited 138 freshmen last year and 151 are incoming this year.
"My favorite part of recruiting is dealing with young men and women who want to give back to this great country," McCulloch said. "They are not just asking what is in it for them — they are willing to serve in the United States Army for 8 years after graduation as an officer. It is nice to see them come in as a freshman and leave as a Second Lieutenant in the United States Army."
The USACC award aims to recognize soldiers and civilians who help prepare the next generation of U.S. Army lieutenants, as well as work with school students to help them develop into upstanding citizens. Nominations for each award category were submitted by brigades and judged by panel review.
"I certainly could not have accomplished what I accomplished without the assistance of Embry-Riddle's admissions and financial aid offices," said McCulloch. "The incentives they provide make the university a very desirable school."