Eagle Grad Finds Purpose, Meaning in Wake of Tragic Plane Crash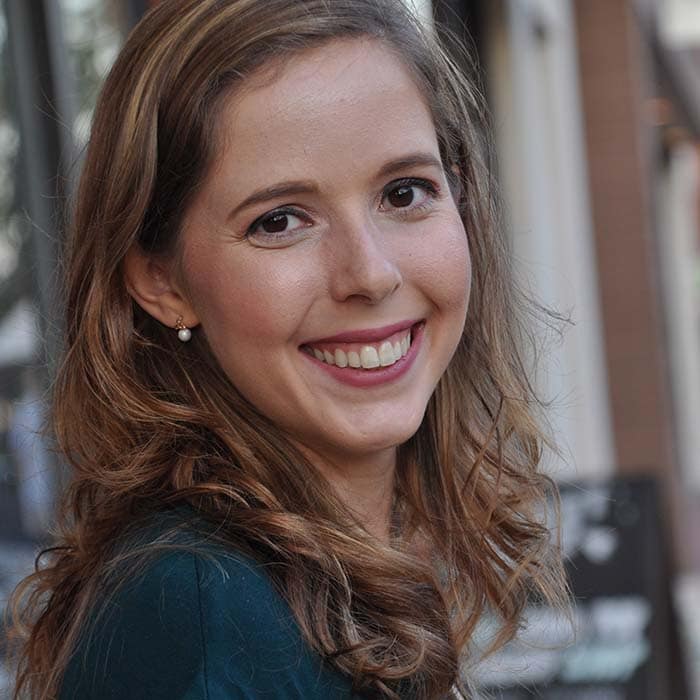 Joy Cooper has turned a life-shattering event into a story of hope, resilience, and perseverance.
Cooper ('21) was the sole survivor of a 2019 plane crash in Alaska that killed three others, including her best friend. Although grievously injured in the accident, Cooper's love for aviation hasn't wavered – and neither has her determination to move on and find purpose in the tragedy.
Despite the obvious obstacles, she has already enhanced her career by earning an M.S. in Aeronautics from Embry-Riddle's Worldwide Campus in October. It is one in a series of milestones the 30-year-old has reached since the accident, which included returning to her job as an Operations Control Manager for United Airlines at Washington Dulles Airport.
"Sometimes you have to change course or allow yourself deviations," Cooper said, echoing one of the many lessons she's learned during the past two years. "I have strong faith and I believe God knows what's going on. Although I don't know what the bigger plan is yet, I know it's up to me to make the best of things."
On the afternoon of June 28, 2019, Cooper was sitting in the right seat of a Maule M-6 floatplane on its way from a lake near Seward to Anchorage. The pilot was her best friend's 73-year-old uncle, who had years of experience with the challenges of flying in Alaska.
A private pilot herself, Cooper watched with concern as wildfire smoke began to build and obscured visibility of the nearby mountains. Then, in what seemed an instant, the Maule was enveloped in full-on instrument conditions. The pilot tried and almost succeeded in getting the single-engine aircraft out of the mountain pass they were flying through.
"Just before we left the smoke-filled pass, we hit severe turbulence that turned us right into the mountain," said Cooper, who remembers the accident vividly. "He must have seen the ground because he pulled up and stalled. We lost airspeed as we plummeted back into the same mountain."
The impact killed the other three on board and left Cooper trapped in the wreckage with a broken back, a collapsed lung, a shattered elbow, broken ankles, and a broken femur. She survived alone for about three hours until rescuers could reach the isolated mountain site.
"I was in shock and there wasn't much I could do because my legs weren't working," she said. "I fell asleep and woke up to a helicopter flying over."
Her rescue was just the start of months of hospitalizations, surgeries and therapy as Cooper struggled to recover from her injuries. But she never lost sight of her ultimate goals.
"I was only four classes into my master's degree at that point, and I really wanted to stay on the same path," Cooper said. "My academic advisor, Sharonna Brown, was really supportive and helped every step of the way."
Although her bosses at United told her to take as much time off as she needed, she also was itching to get back to her fast-paced job in the airline's operations office at Dulles Airport.
"I planned to go back in March 2020, but we all know what happened then," she said. "I ended up going back in July, which turned out to be a good thing. I found out that work was exhausting at first and really wore me out."
Cooper says her enduring love for all things aviation is a credit to her father, who flew for Rocky Mountain Airways among other flying and flight instruction jobs.
"In my mind, the smartest people are pilots, and they live life to the max," she said. "There is an elevated cool factor, and it was always something I wanted to do."
Cooper earned her private pilot license in 2011, and in 2013 completed her A.S. in Air Traffic Control from LeTourneau University and earned her aircraft dispatcher license from Jeppesen Academy. She joined Trans States Airlines as a crew scheduler, aircraft dispatcher, and dispatch manager.
In 2016, she earned a Bachelor of Science in Air Traffic Management from LeTourneau and went to work at United in 2017. Now, Cooper is beginning to look toward the future and her growing interest in space operations, which she was able to study while earning her master's thanks to Embry-Riddle's diverse and innovative class offerings.
With the rise of the commercial space industry, she's curious to see how space and airline operations could eventually mesh, a career she would be excited to pursue. Cooper also plans to do more public speaking to share some of what she's learned from living through the crash.
"I believe my story can help others recover from dramatic life changes and provide insight on avoiding the kind of key failures that led to the crash," she said.
Although the accident hasn't shaken Cooper's faith, it has altered her perspective on life – especially when it comes to remembering what is really important.
"Life is short, and you never know when you're going to go," she said. "It's made me take a step back from that all-out career pursuit, because life is not about chasing accomplishments. It's about focusing on the people in your life who are there for you. They matter, so take time to get to know and appreciate them. They are the ones who will have your back."
"And remember not to take anything for granted."