Dr. Kathleen B. Lustyk Named Vice Chancellor and Associate Chief Academic Officer at Prescott Campus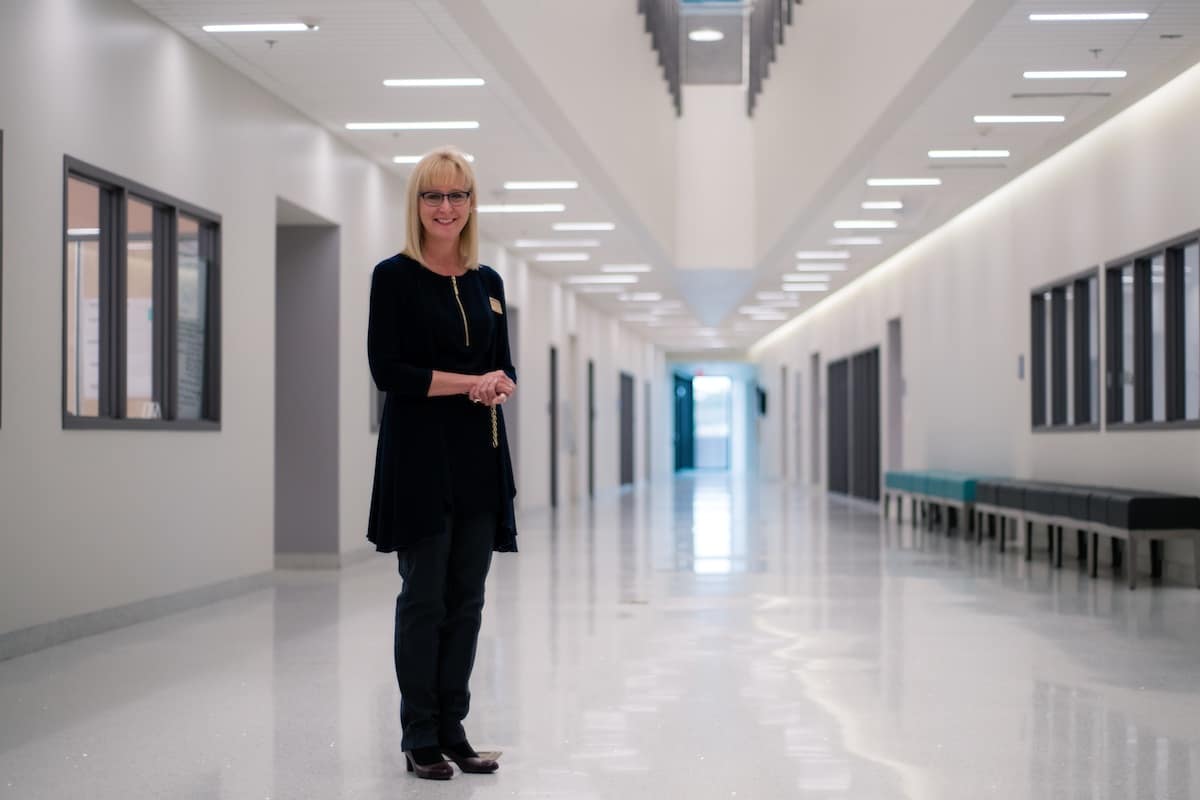 Dr. Anette M. Karlsson, Chancellor of Embry-Riddle Aeronautical University's Prescott Campus, has announced Dr. M. Kathleen B. Lustyk as the new campus Vice Chancellor and Associate Chief Academic Officer. Lustyk had been serving as Interim Vice Chancellor and was previously Dean of the College of Arts and Sciences.
Prior to arriving at Embry-Riddle in 2017, Lustyk was a professor of psychology at Seattle Pacific University, where she was the Chair of the Department of Psychology. Her professional affiliations include the Western Psychological Association, the Society for Women's Health Research, and the Society for Psychophysiology Research. She holds a Ph.D. in Physiological Psychology with a specialization in Endocrinology from the University of Washington, Seattle.
"Kathy has a proven track record of being a great educator, leader and team player," said Karlsson. "She is a diligent problem solver and finds solutions by making sure all voices are heard. Kathy is passionate about helping others, and is dedicated to ensuring that faculty, students and staff succeed in their endeavors."
In addition to supporting the Chancellor and academic affairs with respect to the academic mission of the University and the Prescott Campus, Lustyk will provide leadership, oversight, and guidance to the academic deans and their colleges and programs as well as academic support functions such as the registrar's office, career services, college advising, study abroad, Upward Bound, and the Hazy Library. Lustyk will also serve as acting chancellor when the Chancellor is on leave or professional travel.
Lustyk received the Outstanding Research Article from the Society of Gastroenterology Nurses and Associates in 2002, and the Faculty Advisor Appreciation Award from Psi Chi, the International Honor Society in Psychology in 1998, 1999, 2000, and 2015. She was named Professor of the Year for the School of Psychology, Family, and Community at Seattle Pacific University in 2009 and 2010. Lustyk also received a K18 Senior Scholar Career Award from the National Institutes of Health to study nuclear physics at the University of Washington and receive training in magnetic resonance imaging at Yale University.
"I am honored to accept the position of vice chancellor and associate chief academic officer for our Prescott Campus," said Lustyk. "Our university has an amazing leadership team with a student-centric commitment that permeates all aspects of what we do. I've been blessed to be a part of that team serving in an interim role and going forward, I will continue to embrace our mission and partner with our academic leaders to provide the best educational experience possible for our students."