A Message from the President: Aircraft Accident in Daytona Beach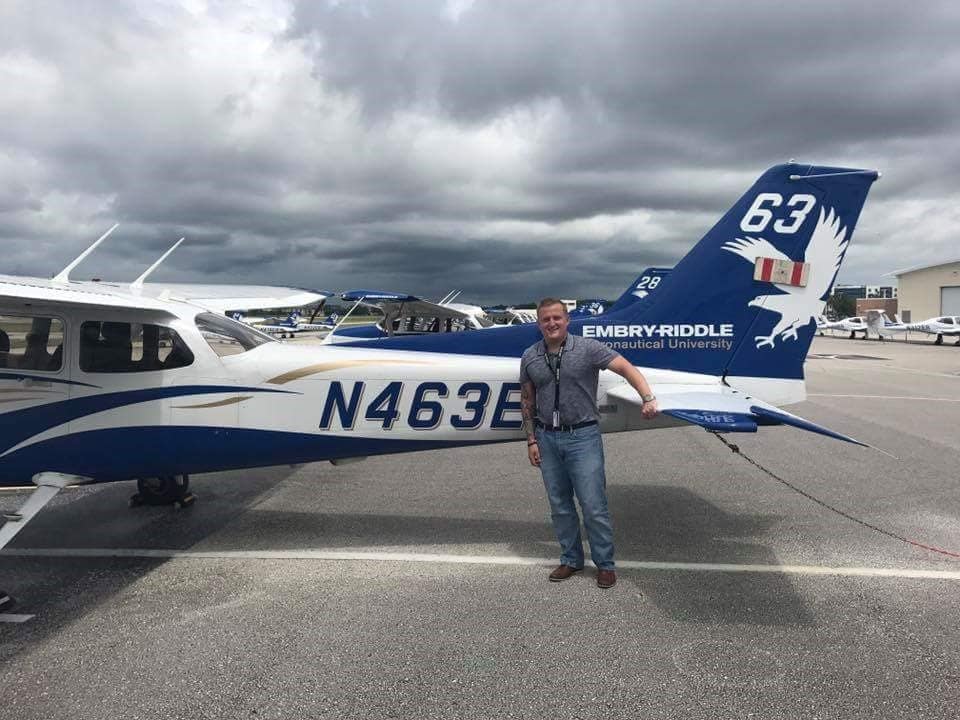 Yesterday, I was deeply saddened to let you know that a tragic aircraft accident had claimed the lives of an Embry-Riddle student pilot as well as a pilot examiner.
With a heavy heart, I can now confirm that the fallen were our student and U.S. Navy veteran Zachary Capra and John S. Azma, a highly experienced pilot examiner designated by the U.S. Federal Aviation Administration (FAA).
Zach, 25, had planned to graduate this summer with a bachelor's degree in Aeronautics. He was a member of Embry-Riddle's Student Veterans Organization, having transferred to the university following his service to the Navy (2012-2016). Zach had been an aviation boatswain's mate on the USS Harry S. Truman. He graduated from Mountain Range High School in Westminster, Colo., and he attended Adam State University in 2011.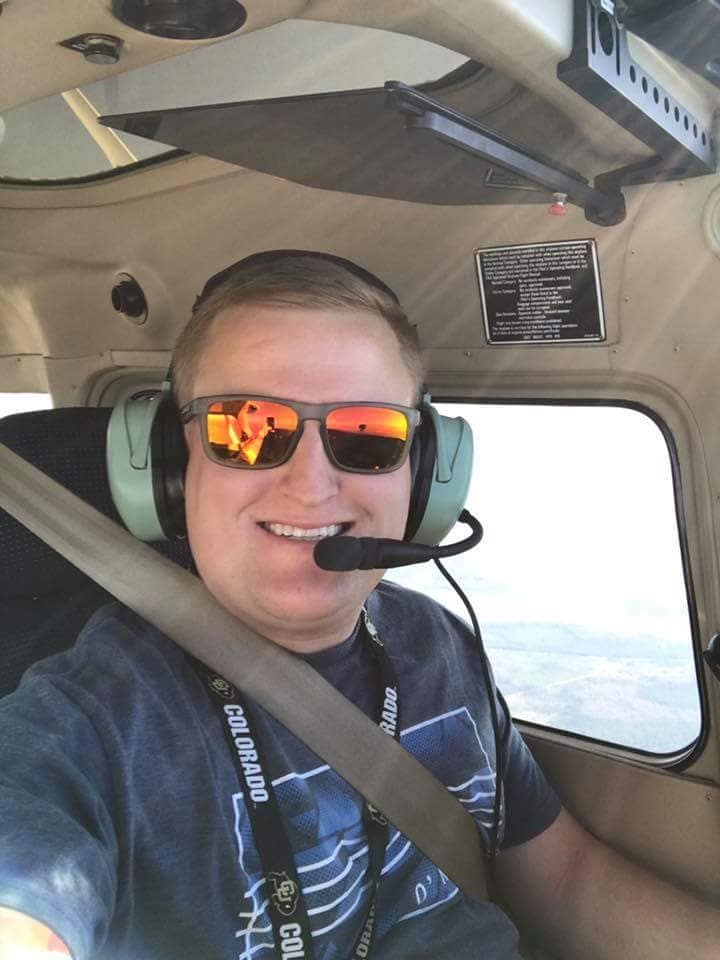 An aspiring pilot, Zach was described by a friend as someone who smiled often and never hesitated to provide encouragement to others.
Zach was the beloved son of Patsy and John Capra of Thornton, Colo.
John Azma, founder of AZMA Flt Inc. of Orlando, Fla., was well known and respected by many in the Embry-Riddle community. He was a highly decorated FAA-designated pilot examiner as well as a pilot proficiency examiner and a flight instructor, John had at least 20 years of flight experience and nearly a dozen unique jet aircraft-type ratings. His proficiencies encompassed many aircraft, from single-engine piston aircraft to multiengine turbine powered jets. He was known for his calm professionalism in the cockpit.
John is survived by his wife, Isabelle Azma, and their two sons.
We have all been shocked and devastated by this tragedy. We will continue to provide support for everyone in the Embry-Riddle community who is experiencing grief. We share our sincere condolences to all those affected by this loss.
The National Transportation Safety Board is conducting an in-depth investigation. We are working closely with authorities to support their efforts in any way we can. We will provide additional information on an ongoing basis, as soon as we possibly can.
Campus members in need of support at this time are encouraged to contact the Counseling Center or the Chaplain's Office.
Published 4/4/18 12:40 p.m.
It is with profound sadness that I must inform you of an aircraft accident today that resulted in the loss of one of our student pilots as well as a passenger who was a designated pilot examiner with the U.S. Federal Aviation Administration.
The identities of our student as well as the FAA examiner are not being publicly released at this time, pending notification of family members. Our prayers and deepest sympathies go out to all those affected by this devastating loss.
The cause of the accident, which was reported at 9:54 a.m. on Wednesday, April 4, 2018, near Tomoka Farms Road in Daytona Beach, Fla., has not been determined. Embry-Riddle is cooperating fully with all appropriate law enforcement and regulatory authorities.
We will communicate with you again as soon as we have any additional information.
The Embry-Riddle Counseling Center and the Chaplain's Office are available to provide support, as needed, for students, faculty and staff.
In conjunction with Anne Botteri, vice president of marketing and communications, we will provide further information as it becomes available.
Sincerely,
P. Barry Butler, Ph.D.