Daytona Beach Athletics Week of Giving is Set for Sept. 28 to Oct. 2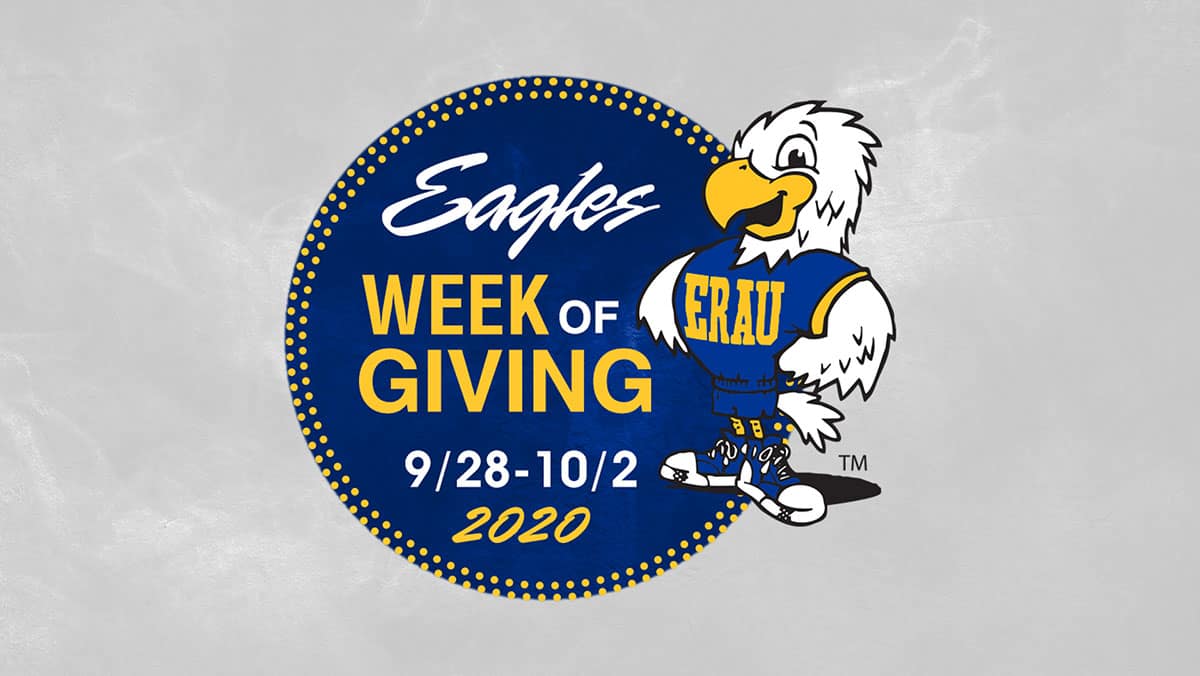 Embry-Riddle Athletics at the Daytona Beach Campus will host the program's first Week of Giving from Sept. 28 to Oct. 2, 2020. The Week of Giving follows tremendously successful "Day of Giving" Campaigns from the past two years.
In the inaugural event in 2018, more than 230 donors, the majority of whom were alumni of the campus' athletics program, generated more than $74,000 to support Embry-Riddle student-athletes and their sport-specific program initiatives. The Eagles enjoyed similar success in 2019, prompting the administration to extend the campaign to a full week.
The Week of Giving will be broken down into three separate segments, starting with fall sports on Sept. 28, winter sports plus lacrosse and rowing on Sept. 29, and spring sports on Sept. 30. The first of October will be reserved for all sports to drum up one additional day of support before the Week of Giving wraps up at 12 p.m. on Oct. 2.
"We are excited to be able to highlight the successes of each of our sports programs," said John Phillips, director of athletics in Daytona Beach. "In the past, we've had all of our coaches and staff working together in what we referred to as the 'war room'. But with the limitations on gathering due to the pandemic, we can't have everyone in the same room at the same time, so spreading out the campaign allows us to still have a 'war room' but on a smaller scale."
The Week of Giving officially gets underway at 10 a.m. on Sept. 28.