Concannon Scholarship Helps Future Aviators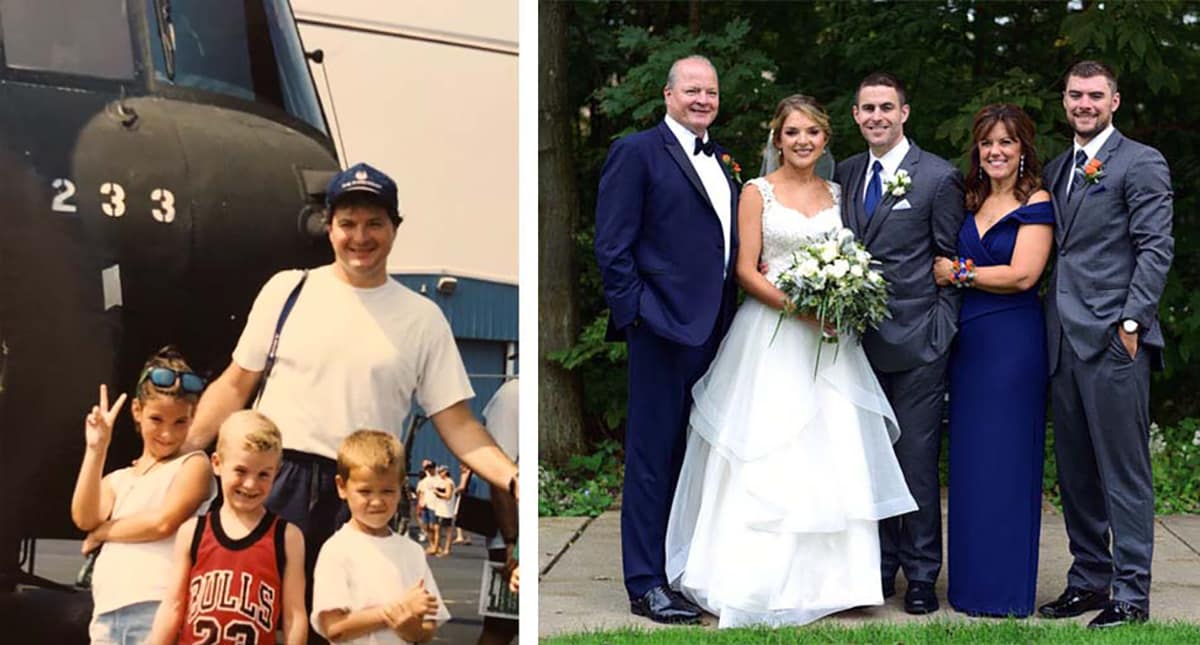 Charles "Chuck" C. Concannon ('83) earned his aeronautical engineering degree at Embry-Riddle and always aspired to get his pilot's license.

Unfortunately, he passed away suddenly on May 1, 2021, at the age of 61.

Now, to honor Concannon's dream, his family is creating The Charles C. Concannon Memorial Scholarship. The fund will help current aeronautical science students at Embry-Riddle's Daytona Beach, Florida, Campus with flight training costs.

"We are a very positive family, so my mother, brother and I wanted to do something to honor my dad and make him proud," says Kelly Golembiewski, Concannon's daughter. "We figured we'd combine his love of higher education and flying — it was my mom's idea."
Golembiewski and her husband Steve also named their daughter Riley Charles, who was born the day after Concannon passed away, in honor of him.

Concannon loved aviation, she says. One of eight children and an identical twin, he worked two or three jobs to pay his way to attend Embry-Riddle, she says. When she was a child growing up in Pennsylvania, she says her dad would tell her and her brother stories about going to school near the beach in Florida, and he even took them up in a biplane that one of his pilot friends owned.

"He loved Embry-Riddle," Golembiewski says. "He was the only one in his family to leave the Philadelphia area for college."

Concannon had a 38-year career in aviation, including working at Baltimore/Washington International Thurgood Marshall Airport, Bradley International Airport in Connecticut, and Boeing for 32 years. Most recently, he was an engineering project manager for Boeing.

Golembiewski says the scholarship is a fitting way to keep her father's legacy alive.

"Embry-Riddle was where he got his career started. He was very passionate about aeronautics and higher education. We know he would be thrilled that we are making a positive impact in the life of a student that shared the same goals as he did," she says.
Click here to donate to the Charles C. Concannon Memorial Scholarship fund for prospective pilots.