Blood Condition Only Fuels Eagle's Dreams of Outer Space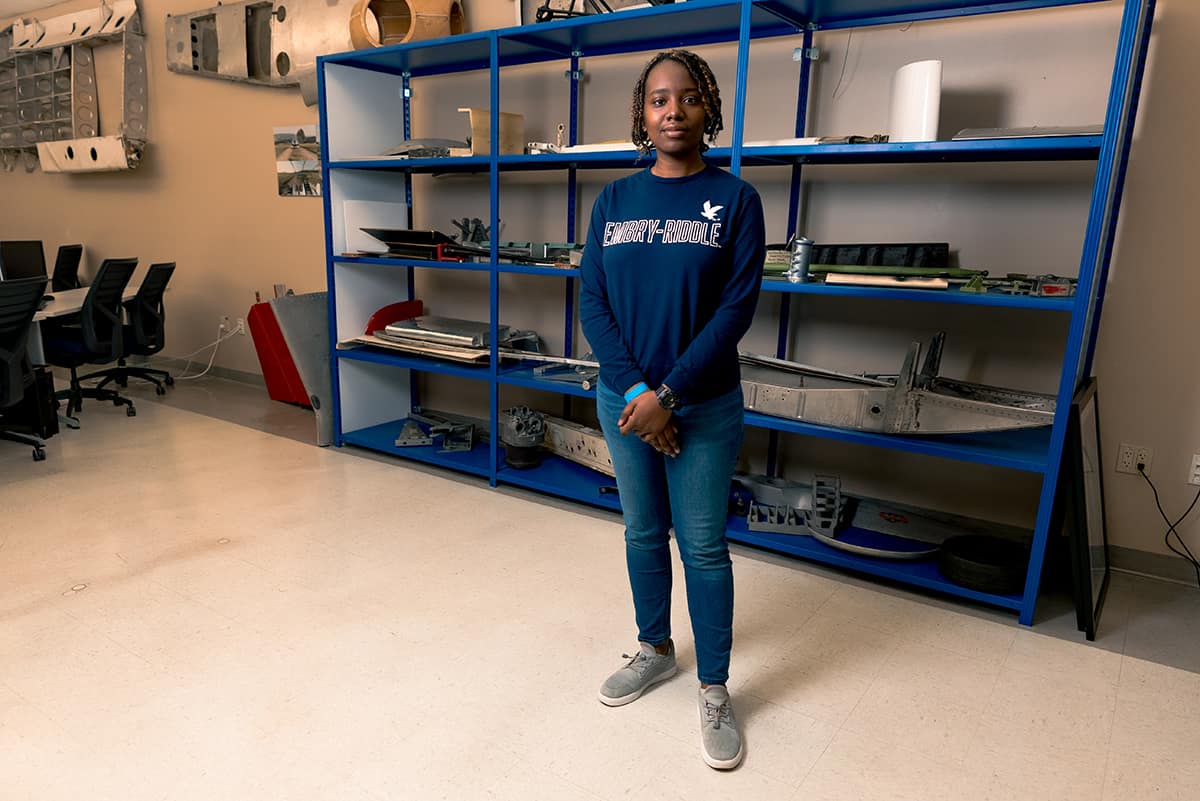 Embry-Riddle Aeronautical University freshman Maya Benson has always wanted to be an astronaut. Being diagnosed of sickle cell beta thalassemia shortly after birth, however, meant that she would have to find new ways to play a key role in space missions.
Now an Aerospace Engineering major, she strives to help others travel outside of Earth's orbit and into outer space.
Read the full story on the Boeing Scholars page.
Posted In: Engineering | Space