Aviation and Aerospace Sustainability Opens New Career Doors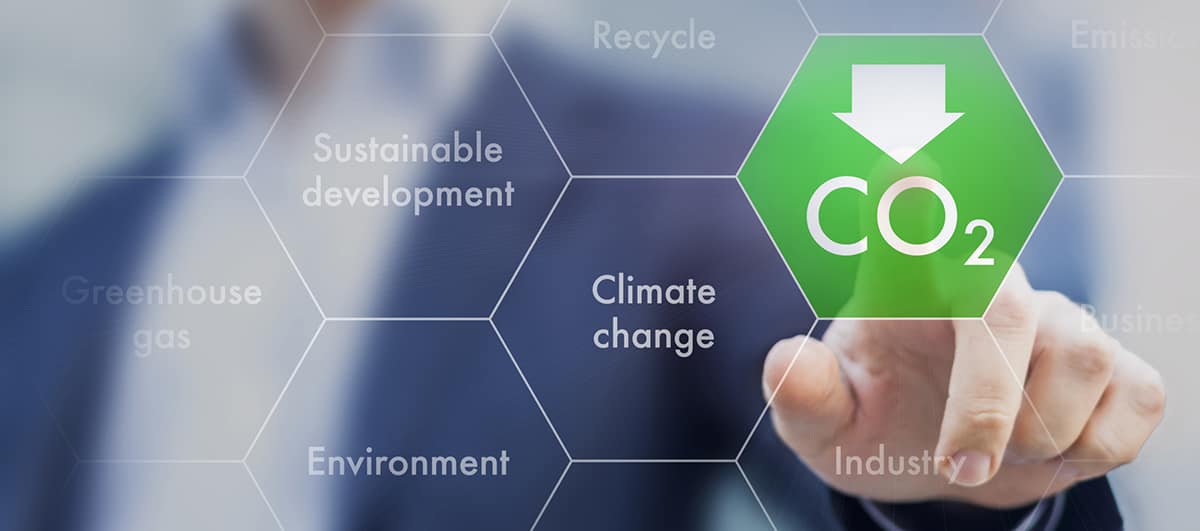 For the aviation and aerospace industries to thrive for years to come, sustainability needs to become a key priority.
Ongoing environmental efforts are already underway with airlines, airline associations, and aircraft builders working to mitigate global climate change and chart a course toward a more sustainable future.
As the leading educator of tomorrow's aviation and aerospace workforce, Embry-Riddle Aeronautical University offers programs that can help you land on the leading edge of the emerging sustainability field. New challenges and opportunities are created every day – including career paths that did not exist just a few years ago.
Our Worldwide Campus features a graduate certificate and a master's degree in Aviation and Aerospace Sustainability. Both programs explore how technical advances and improved management practices can help companies meet operational and environmental goals, with an in-depth look at the technical aspects of sustainability and analysis of concepts that currently affect the industry, including the legal and ethical issues.
For those who want a more general overview of these key environmental initiatives, the Worldwide Campus is also offering a Massive Open Online Course (MOOC) called the "State of Sustainability in the Aviation and Aerospace Industries," which begins May 17. Embry-Riddle's MOOCs are free to anyone with online access and a passion to learn. Every course features specialized instruction from expert faculty on a variety of subjects.
No matter which option you choose, you will be able to examine the full scope of sustainability efforts, which can be as diverse as the companies and organizations implementing them. They range from the development of biofuels and carbon offset strategies to cutting waste from single-use plastic products and introducing more efficient recycling programs.
The International Civil Aviation Organization (ICAO), part of the United Nations system, is working with its member states to address three key sustainability areas — climate change and aircraft emissions, noise and local air quality — focusing resources on technology, optimized flight procedures, and the use of sustainable fuels and carbon offset programs.
The International Air Transport Association (IATA), the industry association of airlines, is a non-governmental group that is concentrating its sustainability push in 12 vital areas. Working with its airline members, IATA has set a goal of cutting aviation emissions 50% by 2050.
And that's just the beginning. Most of the world's airlines and aircraft builders, large and small, have dedicated themselves to sustainability programs that address issues from carbon neutrality to reducing inherent waste.
Both Boeing and Airbus have invested billions of dollars into designing new aircraft that cut emissions and boost efficiency, while also exploring new fuel alternatives and working to build sustainability goals into all aspects of their global operations.
Closer to home, Embry-Riddle's renowned Eagle Flight Research Center recently taxi-tested an aircraft run exclusively on electric power that could be a model for the coming wave of urban air vehicles expected within the next decade, and also could have additional impact on the rest of commercial aviation as well.
The future of aviation and aerospace is now inexorably tied to sustainability, and Embry-Riddle can empower you to make a real difference when it comes to this critical new horizon that has the potential to impact all our lives.
Posted In: Aviation