Embry-Riddle Online: An Extraordinary Learning Experience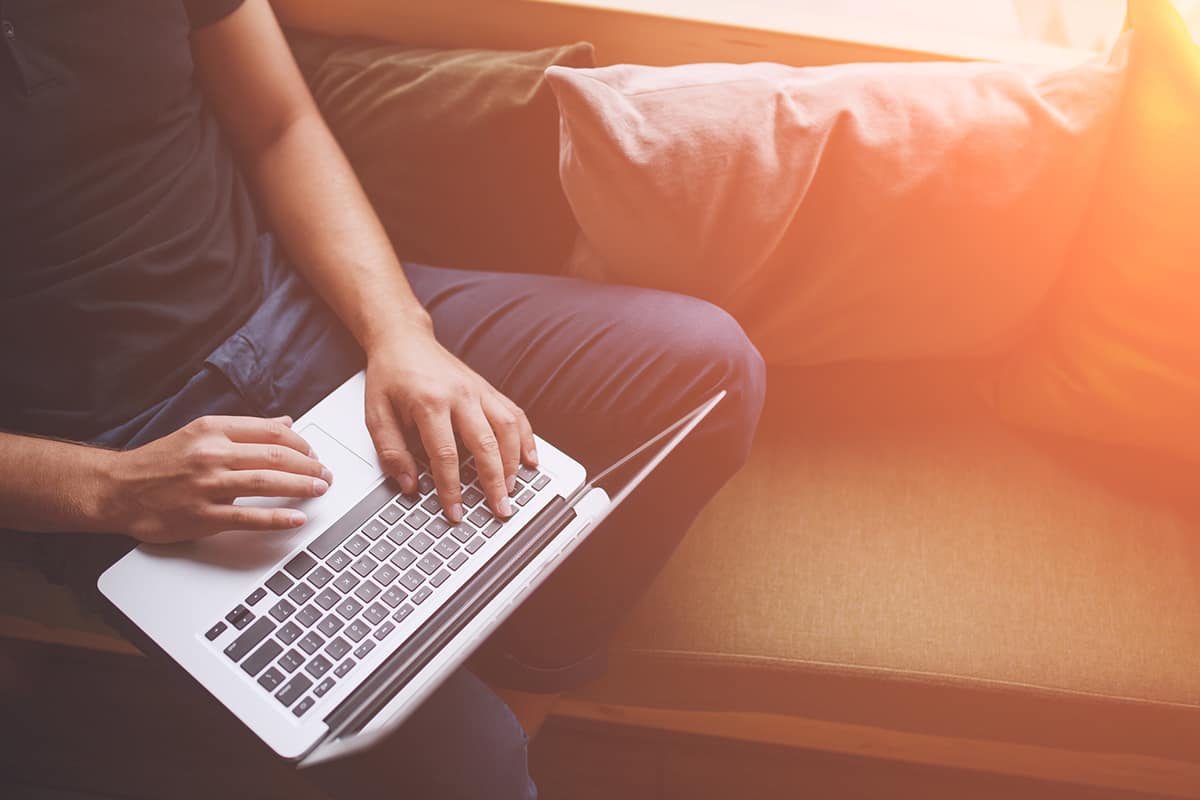 When it comes to online education, Embry-Riddle Aeronautical University stands apart from the rest.
As a distance learning pioneer, we offer valuable degrees that open doors to high-paying jobs around the world using innovative methods that are accessible, flexible, and affordable. When it comes to getting the most out of distance learning, Embry-Riddle has spent decades refining remote learning delivery to develop a robust technology platform that now provides students with access to interactions similar to a traditional campus -- from just about anywhere in the world.
Established Experience and Expertise
Embry-Riddle's extensive background in online learning, combined with its renowned reputation for student success, has created cutting-edge programs that help shape bright futures for online students no matter their aspirations - or their challenges.
I can't say enough about all Embry-Riddle has done for us. The program, the professors and the incredible network of professional people have really made all the difference, and it's paid off in ways we couldn't imagine.
Embry-Riddle has built its courses from the ground up. Our curriculum and instructor training create a comprehensive experience that is designed to provide the highest return on your educational investment.
Technology-Centered Learning
Our unique approach to online education leverages leading-edge technology by giving students access to the expertise of highly trained faculty members and online degree programs that consistently rank among the best in the nation.
The technology includes virtual classrooms that foster engagement and collaboration and virtual labs that enhance hands-on experiences. Our faculty members are routinely trained to ensure you receive a renowned Embry-Riddle education enriched through cutting-edge technologies.
"We've already seen how these classes add to our own practical experience," said Linda Garcia, who is pursuing a master's degree in Business Administration in Aviation while also working at her family business, Icon Aerospace, in North Carolina. "The professors are great, and they pass along so much, especially the little things you didn't know."
An Engaged and Supportive Community
Think you'll miss out on social interactions? Think again! Through Embry-Riddle's new eUnion - a first-of-its-kind virtual community where students, faculty, and staff engage from virtually anywhere, students can stay connected and even create or join groups, much like they would on a traditional campus.
You're welcomed into our community from the start - with 24/7 support provided to all students. Your journey begins during the admissions process, where experienced counselors help smooth your transition by answering questions, maximizing credit transfers and researching possible credit for professional experience.
Have questions about financial aid or veteran's benefits? We have a dedicated online staff ready to help you make online degrees affordable and obtainable. For veterans and those still serving the country, the Veterans Affairs Office assists with applications for special benefits earned by those in the military, whether through the GI Bill® or other specialized programs. Embry-Riddle's Financial Aid and Veterans Affairs teams are skilled at identifying online scholarships, grants benefits, and tuition programs that can help you obtain your degree.
Once enrolled, you will be assigned a virtual academic advisor who helps you design an education plan that aligns with your schedule and assists you with any challenges that may arise as you work toward graduation.
The Bottom Line
Whether it's the longstanding commitment to online learning or the outstanding student support, you can't go wrong with an online degree at Embry-Riddle. If you've been thinking about investing in your future, there is no better time than now. This is education on your terms. This is Embry-Riddle Online.