Q&A: Airbus Executive Challenges Students to 'Think Macro,' Define Their Own Success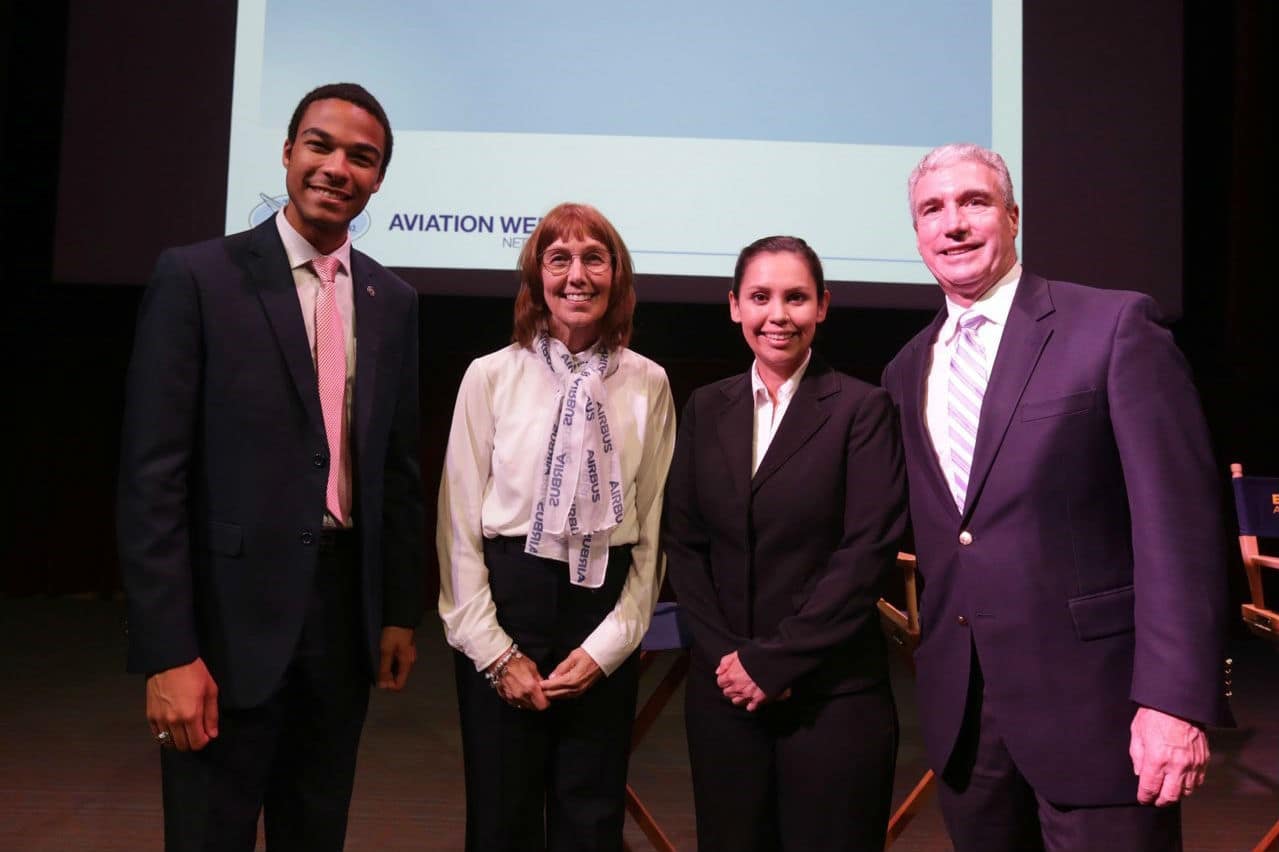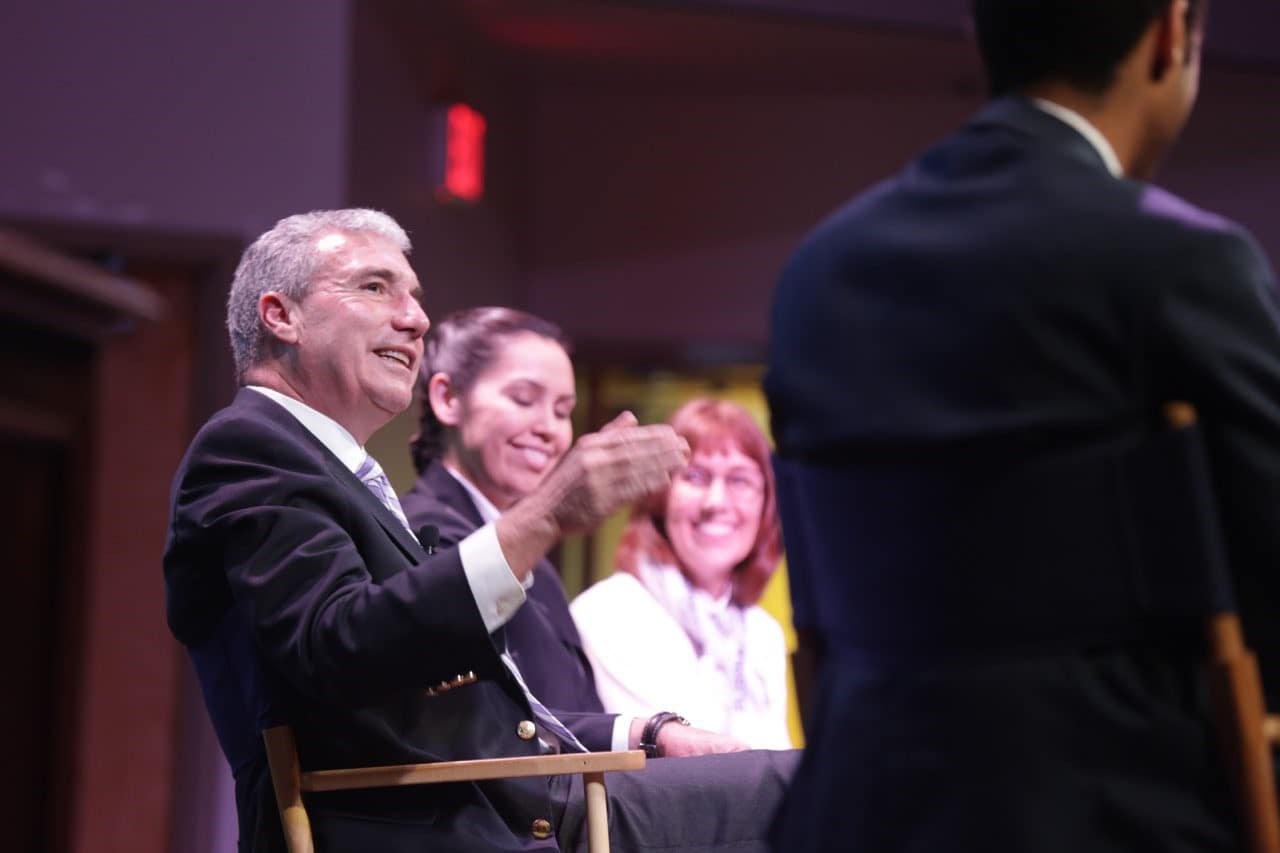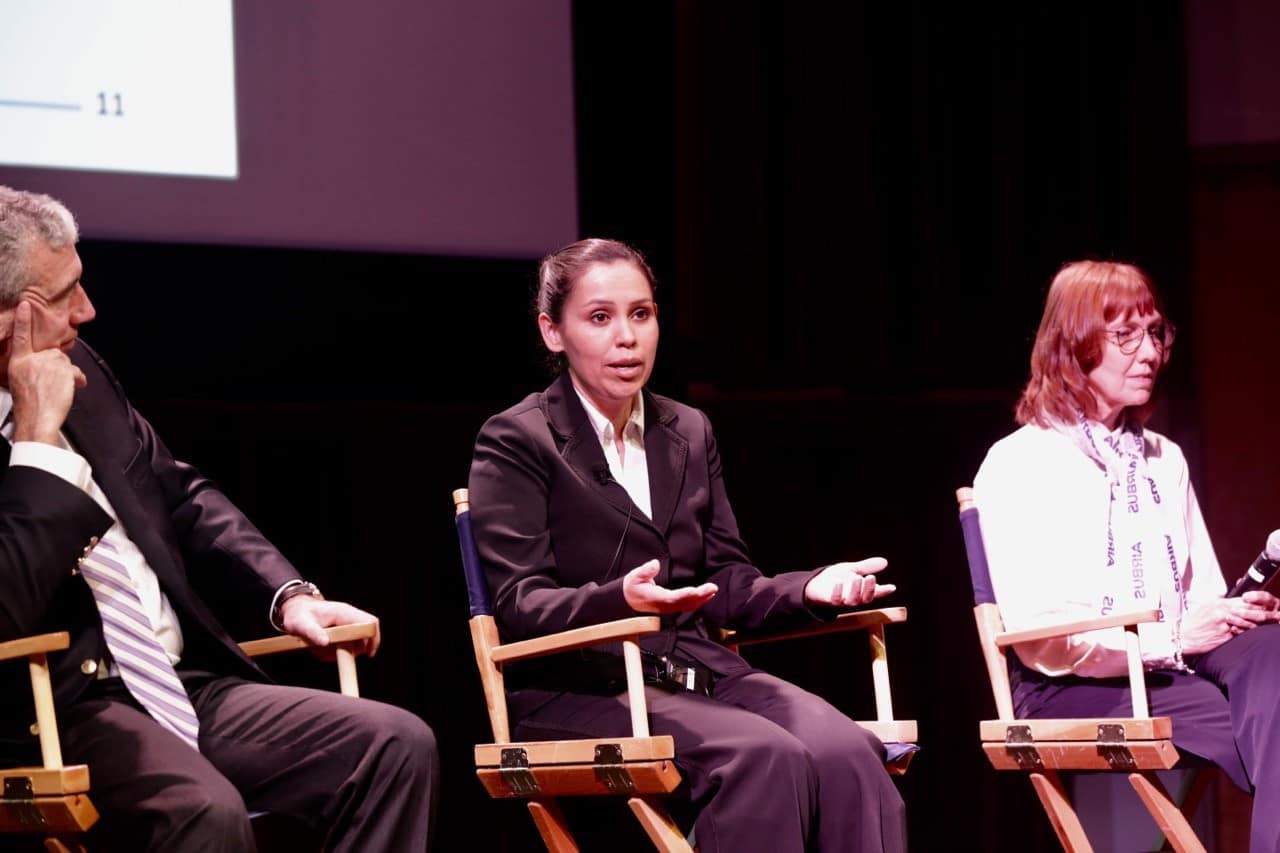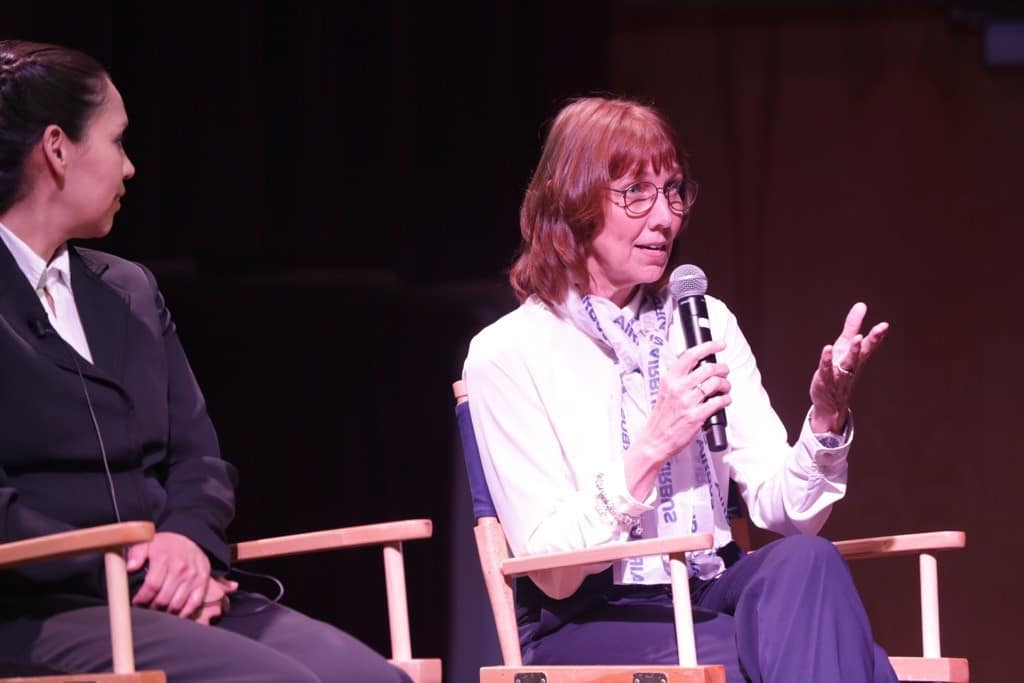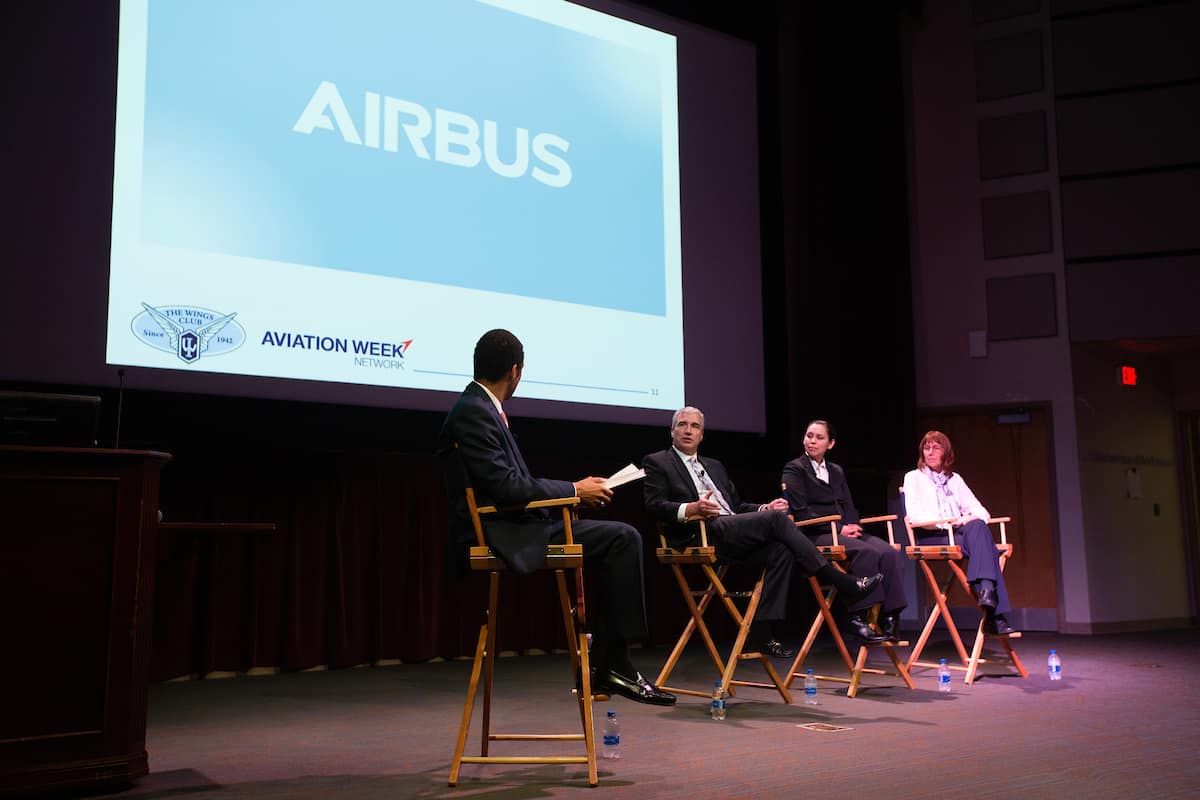 Eagle alumnus and Airbus Americas CEO and Chairman Jeff Knittel is no stranger to change.
In his 35 years in the aviation industry, he has launched a company that helped usher in the boom of aircraft leasing and, since transitioning to Airbus, has made it his mission not only to understand the current market but also to anticipate its permutations. That second part is the key, he told students at a Wednesday, April 10, panel discussion on the Daytona Beach Campus. Focusing on career exploration and evolution within the aviation industry, the event also featured Airbus Vice President for Research and Technology Amanda Simpson, as well as alumnae Melody Bruce, a level III stress engineer at Airbus' Empennage In-Service Repair department, and Kim Friedle, principal engineer at the firm's Mobile Engineering Center.
Hosted as part of the Aerospace on Campus Series organized by The Wings Club and Aviation Week Network, the event offered students the opportunity to interact with leaders and employees of one of the world's leading aerospace firms. Their discussion is paraphrased as follows:
How do you adapt to change?
Knittel: I try my best to be intellectually curious — and that means keeping up with current events, maintaining a global view of the world and being open to debate. Constructive debate is one of the best things you can have in an organization. I'm not the smartest person in the room, and it's not my job to be. My job is to find who the smartest person in the room is on a given topic, and to listen.
How can I be sure the career I choose has growth potential?
Knittel: Think about the macro. When you're in an industry that's growing, robust, you have the ability to make mistakes. So, look at emerging markets. Above all, though, value relationships and diversity of thought. Don't hire people like you.
What one piece of advice would you give to job-seekers on campus?
Knittel: You have to decide how you define success in your life and not let others define it for you. You get the opportunity to create yourself and create your career. Take control. I created the person I am today. Create the person you want to be — and remember: That can change.
Bruce: Also, take advantage of internships. I took an internship at Robbins Air Force Base back in undergrad, and the people I met there, along with the hands-on learning, helped propel me through the rest of my degree.
Friedle: And be persistent. When I graduated, the economy was not good, but I was determined. I called what would eventually become my first employer every month for 10 straight months before I got an offer.
How can I be sure to nail a job interview?
Knittel: Remember that your job is to sell yourself. Figure out what the person on the other side of the table is looking for and do your best to connect with that.
When I look back on my career, most of the pivotal moments happened alongside people from Embry-Riddle.
What has been the key to advancing through your career?
Knittel: When I look back on my career, most of the pivotal moments happened alongside people from Embry-Riddle. Knowing somebody that long — from classroom to boardroom — is foundational. Business is about people, and it's about trust. Having the right team is critical.
Bruce: Communication. Finding common ground with the people I work with has been really helpful.
Friedle: Being able to recognize and appreciate skills that are different from my own has also been huge. Working together, as a team, we can always do better than we would have individually.
What is the single biggest challenge facing commercial aerospace today?
Knittel: The supply chain has caused a bit of havoc. Right now, we have an eight-year order backlog on aircraft. The most difficult thing for us is keeping up with customer demand.
Bruce: That's a problem — but problems also create opportunities. You learn to do things better. We're always learning, and everything is an opportunity.
How do you prepare for automation in aviation?
Simpson: I've been a pilot for 40 years, and the skills required for flying today are very different than they used to be. Automation is already built into aircraft, and the size of flight crews has shrunk. Pilots today are information managers, and so we have to ask ourselves, what are the safety implications of that?
How has campus changed since you were students?
Knittel: When I was here, this was a small school, so the changes are dramatic. But what hasn't changed, and what makes this school really great, is the passion. Your friends have the same interests as you do, and I really think that's differentiating.
Bruce: Absolutely. When you go to Embry-Riddle, it really prepares you. All that energy on campus, you can feel it.
Airbus is a commercial aircraft manufacturer, with space and defense as well as helicopters divisions. The company is the largest aeronautics and space company in Europe and a worldwide leader, with roughly 180 locations and 12,000 direct suppliers globally. The company has aircraft and helicopter final assembly lines across Asia, Europe and the Americas, and has achieved a more than six-fold order book increase since 2000.