Airbus Chairman Kicks Off Aviation Outlook Series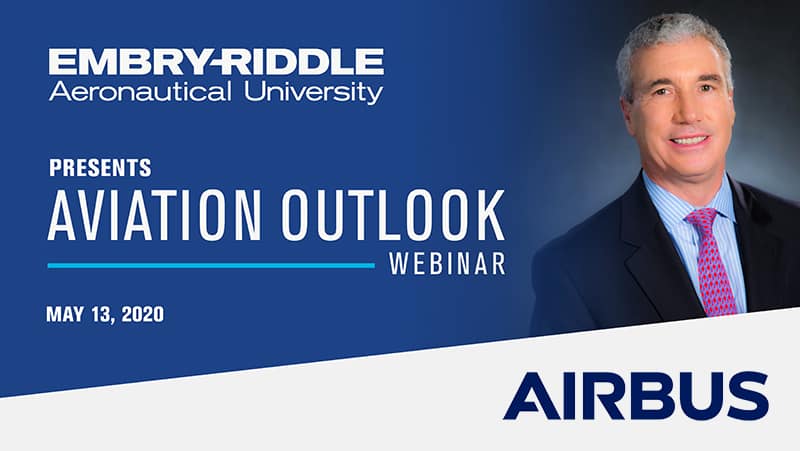 Join Embry-Riddle alumnus and Airbus Americas, Inc. Chairman and CEO C. Jeffrey (Jeff) Knittel ('80) for a free webinar event at 6 p.m. on May 13th as he discusses how Airbus business processes have adapted to the current pandemic and provides his thoughts on the state of the industry and the economic road to recovery.
The webinar is the kickoff event of "Aviation Outlook," a series of live, interactive webinars that will examine the current and future state of the industry through the eyes of those who lead it. Presented by the deans of Embry-Riddle's three Aviation Colleges, each webinar will provide the most recent and relevant industry information with prospective and current students, alumni and industry friends.