Air Force Grant Propels Eagle Efforts to Test Robotic Arm for In-Space Servicing and Assembly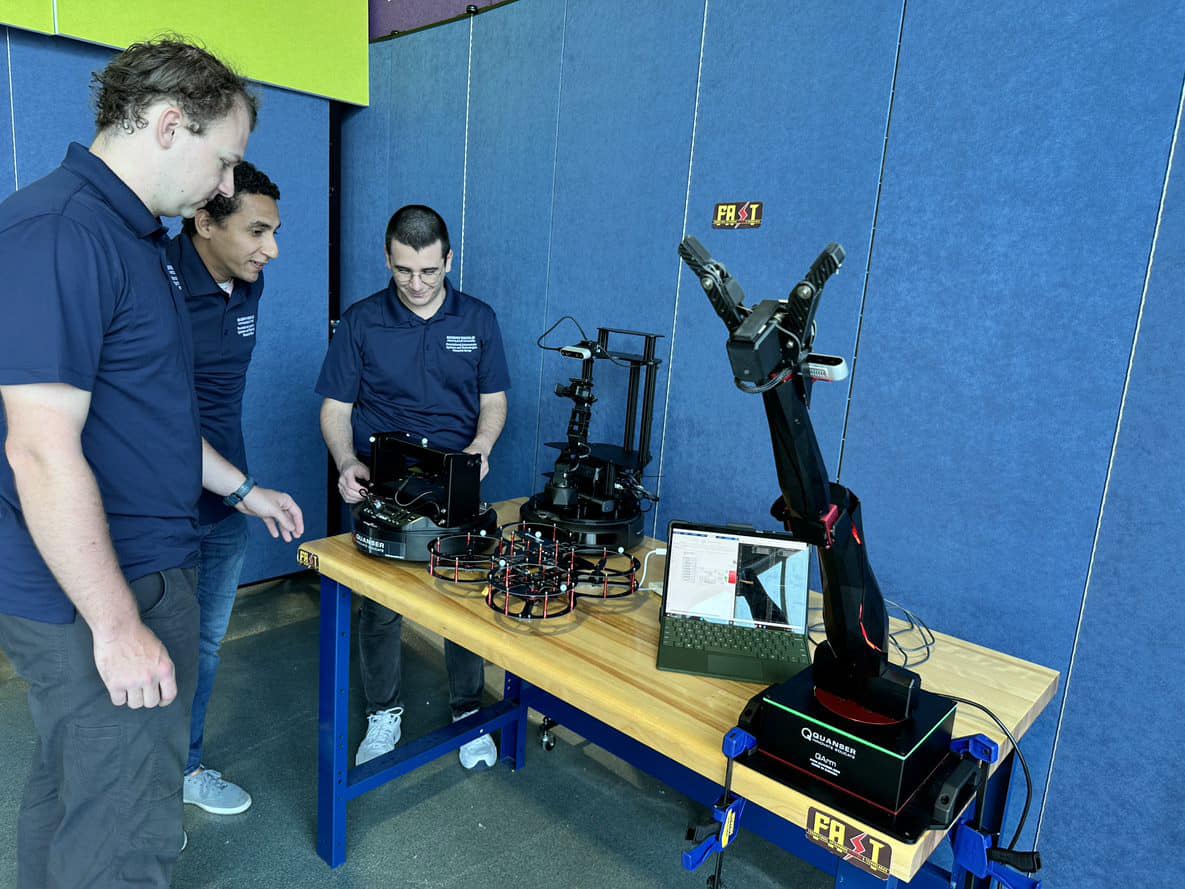 Researchers at Embry-Riddle Aeronautical University recently received $450,000 to participate in an Air Force Small Business Innovation Research project with ControlX Engineering. The goal: Optimize and test a space vehicle with a robotic arm capable of performing in-space servicing, assembly and manufacturing (ISAM) on spacecraft.
"Similar to how we need occasional maintenance, assembly, repairs and management of our cars, spacecraft also require operational maintenance," said Marco Fagetti, Ph.D. candidate in Aerospace Engineering and researcher on the project. "As our presence in space only continues to grow, so will the need for these ISAM space vehicles."
The aim of the project is to build a testbed that will simulate space environments; there, the control systems that operate the vehicle and robotic arm can be tested.
"Control is a fundamental research area that helps in all kinds of advancements," said Islam Aly, a third-year Ph.D. candidate in Aerospace Engineering who is also participating in the research. "This testbed will accelerate the development of feasible systems that are needed to build the space infrastructure and economy."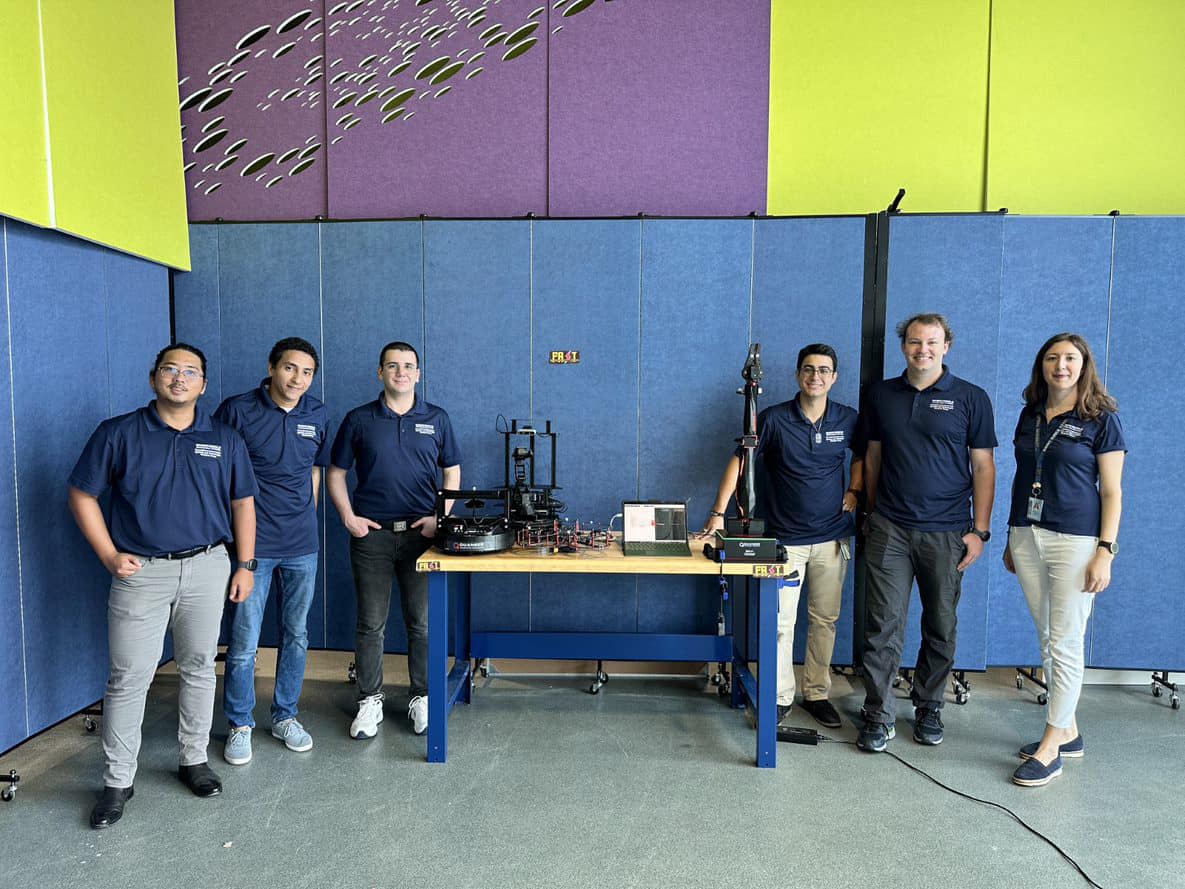 Embry-Riddle students participating in the research project pose with Dr. Merve Dogan (right) in the FAST (Foundational Autonomous Systems & Technologies) lab. (Photo: Merve Dogan)
Fagetti said the testbed will allow the researchers "to improve the efficacy and accuracy of our mathematical methods and systems, and to see if they can help us perform these operations more effectively."
The research is being led by Drs. Morad Nazari, Merve Dogan and Alan Lovell, all of whom are professors of Aerospace Engineering. In related work, Dogan worked on a project last October with fellow faculty member Hever Moncayo that focused on developing technology to help "space drones" navigate toward hardware in need of in-orbit servicing.
"The experimental setup will help improve autonomous space missions via the investigation of several factors, including the effects of the space environment on the space vehicle's operations," Dogan said, noting that additional expenses for the testbed's development, approximately $200,000, will be paid by ControlX.
Dr. Jim Gregory, dean of the College of Engineering, commended the researchers on their work.
"Professors Nazari, Dogan and Lovell are creating innovative approaches to maintaining spacecraft in orbit," he said. "Their visionary research will help ensure a sustainable future for humans in space.".
Fagetti said the project will help him greatly as he heads toward a career in similar research.
"This research program has served as an excellent experience in applying the academic knowledge I gained — in my classes, through my past and current research, and from my professors — to a more real-life application," Fagetti said. "I look forward to when I find the career that will allow me to work in other programs and projects that will contribute to our expansion into space."
Posted In: Engineering | Research | Space