Aerospace Engineering Student Uses Scholarship Win to Inspire Women in STEM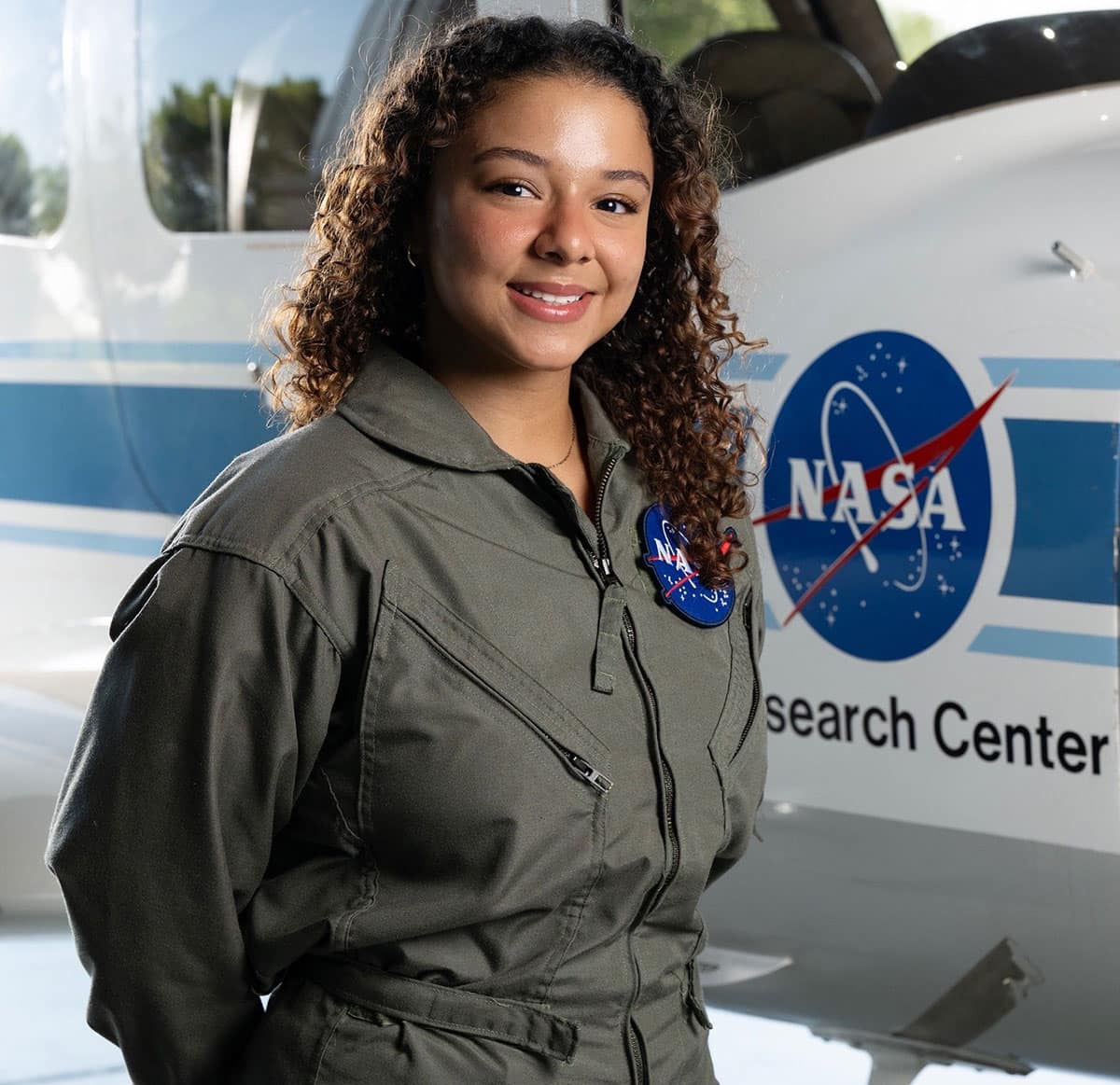 Embry-Riddle Aeronautical University student Ashley Tirado Pujols wasn't always comfortable being the only female in her robotics club in high school, but she eventually became club president anyway.
"I think that putting yourself in uncomfortable positions is important for personal growth," said Pujols, a senior pursuing a Bachelor of Science in Aerospace Engineering with a concentration in Astronautics and a minor in Applied Mathematics. "At first … I felt like I had to prove myself to my team. But as I put that mindset behind me and began to focus on the passion I held, I was able to work with them and lead the team to first place at regionals during our senior year."
Born in the Dominican Republic and raised in Coral Springs, Florida, Pujols' hard work and determination continued in college and led to her being chosen as one of only five women in the nation to win a Women in Aerospace Foundation scholarship. The merit-based award recognizes promising young women poised to become the next generation of female leaders in the aerospace industry.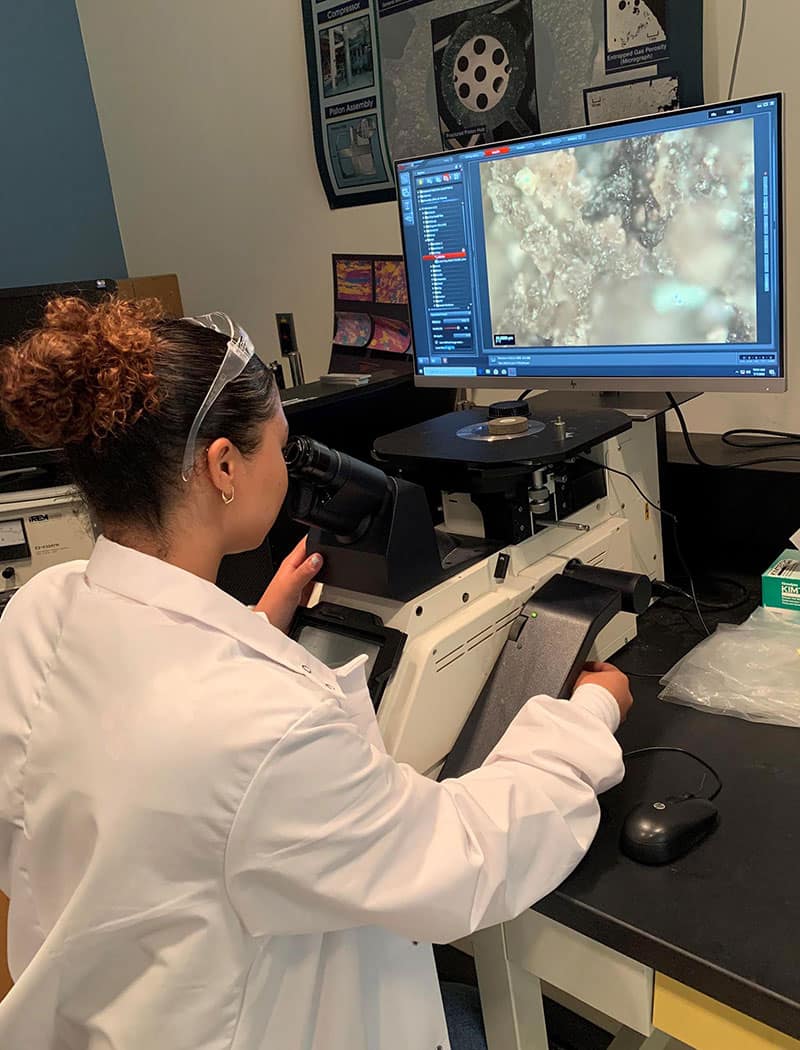 Ashley Tirado Pujols interned in the Advanced Materials and Processing Branch at NASA Langley Research Center, researching ways to mitigate the effects of lunar dust on ceramic-coated materials used by astronauts.
"Ashley is taking on challenging research, and she is flourishing in them because of her strengths in collaborating with others and her motivation to achieve success," said Dr. Seetha Raghavan, professor of Aerospace Engineering and associate dean for Research & Graduate Studies in the College of Engineering.
Dr. Brittany Davis, director of Embry-Riddle's Office of Prestigious Awards and Fellowships, said Pujols is the first Embry-Riddle student to win one of the foundation's scholarships in many years.
"I was in absolute shock that I was selected but beyond proud that I can continue to represent Latinas in aerospace," said Pujols. "I want other young girls and women to know that they can do it and not to doubt themselves for even a second. I hope to be someone who can represent them while being a role model."
Pujols has racked up a long list of accomplishments during her time at Embry-Riddle. This year, she was named a NASA M-STAR (Minorities in Space Technology Artemis Research)Fellow and spent the summer interning at NASA Langley Research Center in Virginia. Her research focused on finding ways to mitigate the effects of lunar dust on ceramic-coated materials used for the Artemis missions.
"My time at NASA Langley was amazing. I had so much fun, trained a lot and made wonderful lifelong connections," said Pujols. "I had two wonderful mentors and many others who would drop anything to help me make my experiments work."
She has also been awarded the Universities Space Research Association (USRA) Distinguished Undergraduate for 2023. USRA is a nonprofit corporation chartered to advance space-related science, technology and engineering.
Additionally, Pujols was chosen as Embry Riddle's only female representative in the NASA RASC-AL research competition in 2021, where she oversaw space operations. Earlier this year, she was named Outstanding Undergraduate Researcher in Fundamentals of Engineering by Embry Riddle's College of Engineering at the Daytona Beach Campus. Pujols is also a project editor for the university's Eagle Heritage Project, reviewing and editing podcasts, interviews and other historical recordings from Embry-Riddle alumni.
Pujols said she is grateful for the professors and mentors who have helped her along the way, and she wants to do the same for other female students interested in engineering and technology. She has served as a mentor for teens through ITWomen, a South Florida volunteer-based nonprofit that aims to increase the number of women in technology and engineering careers.
After graduation, Pujols wants to work in the aerospace industry, but she says she also aspires to eventually earn her doctorate degree and become a professor herself.
"I love teaching and helping students because I used to be in their shoes, and a little support can go a long way," she said.
Posted In: Engineering